Opening day perfection!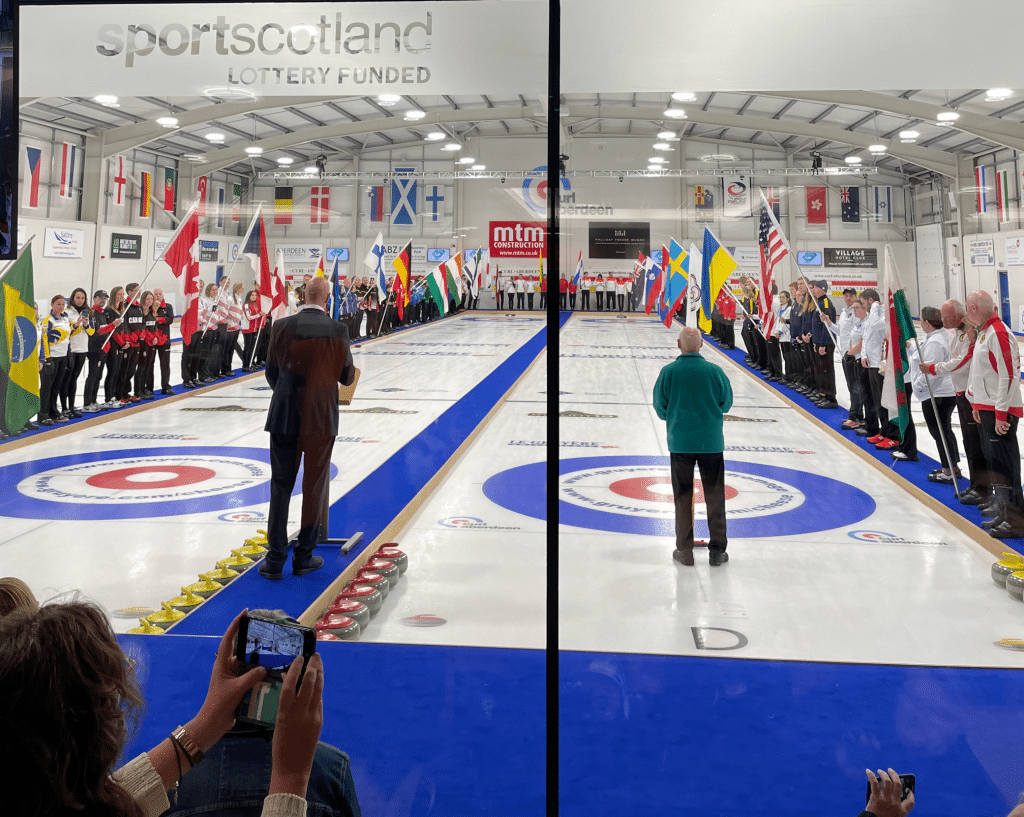 Canada sets an early precedent with two opening day wins at 2023 World Mixed Curling Championship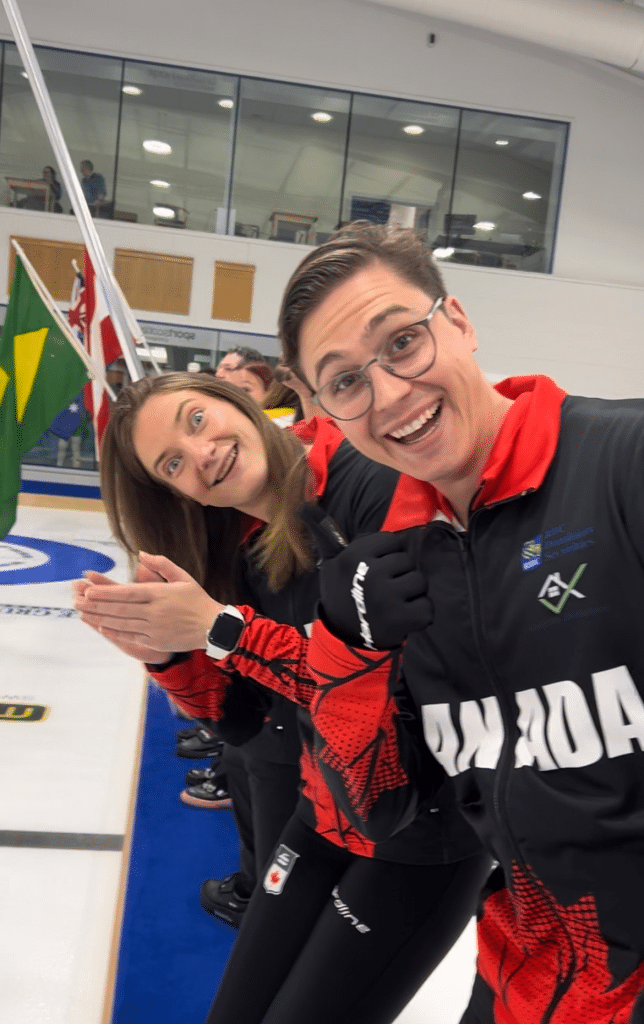 Team Canada fired out of the gate with two wins at the 2023 World Mixed Curling Championship on Saturday, downing Finland (Iikko Santti; 0-1) by a 10-1 score followed by an 8-3 victory over Chinese Taipei (Ko Yang; 0-1).
With those wins, it's clear that Team Canada, made of skip Felix Asselin, vice-skip Laurie St-Georges, second Émile Asselin, leak Emily Riley and coach Michel St-Georges of the Glenmore Curling Club in Montréal, arrived at the host Curl Aberdeen in Scotland with a singular goal in mind: winning a world mixed gold medal.
"Starting off strong with a two-win day was definitely the goal," said skip Felix Asselin. "It sets the tone for the remainder of the event and gives us breathing room if we drop one at any point."
The tone set by Team Canada exuded nothing but confidence as Canada's early morning contest versus Finland quickly became a wash. After a score of three with the hammer in the first end, Canada only accelerated their offensive pressure stealing six more points before the fourth-end break, marking a 9-1 lead.
"We felt very calm right off the bat," said Asselin of his team's performance against Finland. "You still always want to have some nerves out there but we feel confident we can keep it up right now."
Finland would be unable to mount any kind of comeback as Canada would cruise to a comfortable 10-1 win.
Staying focused in a contest that was largely considered won by the fourth end wasn't a problem from Team Canada.
"It's easier to stay focused knowing it's the very first game" said Asselin. "We still have to get used to the stones and the ice. It was a good way to get shots in as a team without having the big pressure of making all the shots."
The second instalment of Canada's two-game day versus Chinese Taipei felt like a tighter contest for the opening half of the game, seeing Canada lead 3-2 at the fourth-end break.
Canada would then quickly find it's pace after the break, scoring three in the fifth end, marking a 6-2 lead. The score of three created some welcome space on the scoreboard for the Canadians. It proved to be a crucial blow as Canada went on to win 8-3 in seven ends.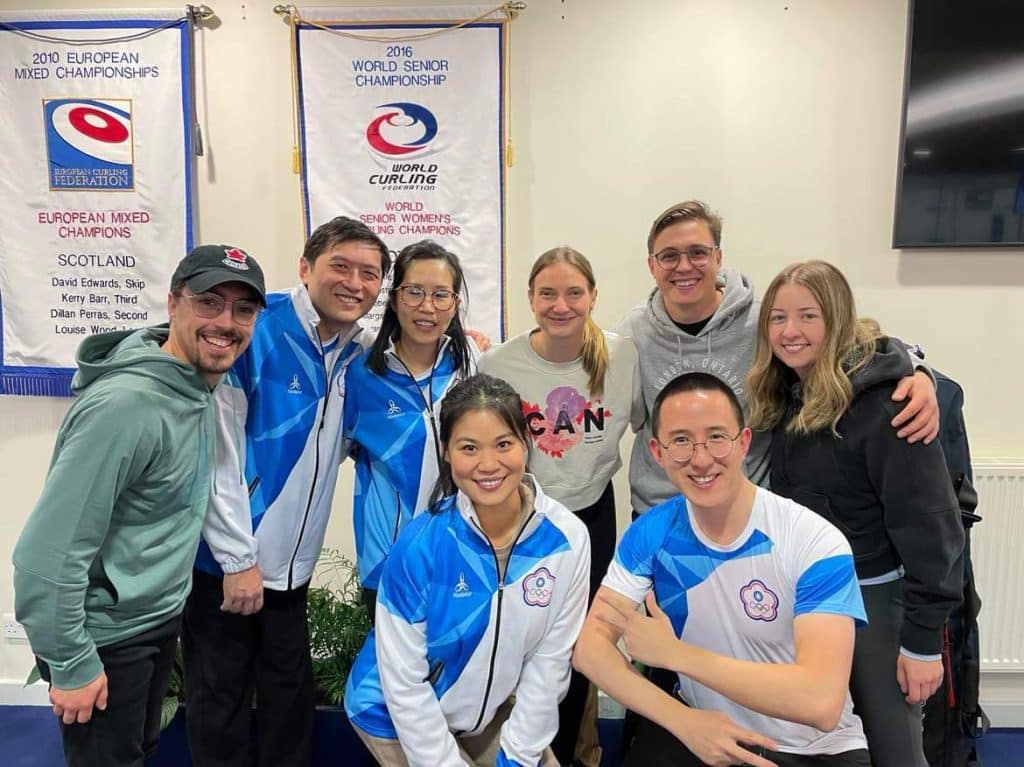 "We felt in control the whole way," said vice-skip Laurie St-Georges of Canada's performance versus Chinese Taipei. "We weren't as sharp as this morning, but we stayed in the game the whole time. They made some important key shots, but I feel like we left them hardest shots in general."
St-Georges maintains that Canada's two-win day was made possible by the sum of the team's skills and its attrition.
"Its a very good start!" said St-Georges. "It puts us in a good position and mindset! The second game was a little bit more of a grind, but with our good communication we were able to make the most out of our shots. 2-0 after the first day feels great for sure!"
Action from the 2023 World Mixed Curling Championship will continue Sunday as Canada will look to uphold its prefect record against Australia (Matt Panoussi; 0-1) at 7 a.m. (all times Eastern).
Live streaming of select matches from the 2023 World Mixed Curling Championship will be available. For more information, click here.