High Performance Consultant information now available
Canada's top men's and women's curling teams can now tap into a wealth of experience and curling knowledge as part of Curling Canada's new High Performance Consultant program, which was unveiled last month at the National Curling Congress in Kanata, Ont.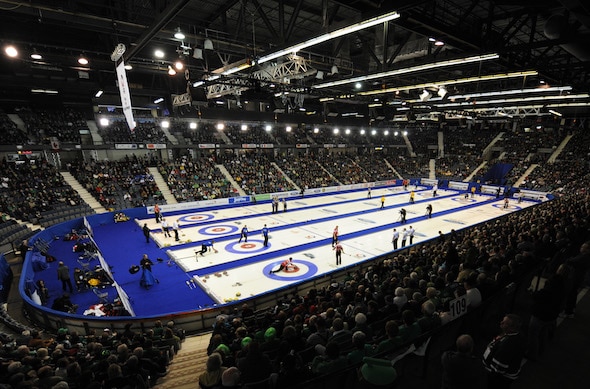 Applications to be designated a High Performance Consultant are now being accepted. HP Consultants will be able to work with teams at sanctioned men's, women's and mixed doubles championships.
To apply to be a designated Curling Canada High Performance Consultant, an athlete must:
• have won a Scotties, Brier, Canada Cup, Olympic Trials, OR three Grand Slam events. (Does not include alternate players.)
• have demonstrated interest in supporting Canadian High Performance teams.
Members of the panel who will manage the HP Consultant program are Panel Chair Rick Lang, Marc Kennedy, Jill Officer, Scott Pfeifer and Jennifer Ferris.
"We're very fortunate in Canada to have such a pool of experienced players who want to give back to the sport by working with today's teams," said Lang, Canada's former national men's coach and a three-time Brier and two-time world champion as a player. "I'm really hopeful that our Canadian teams take advantage of what's on offer from the list of High Performance Consultants, because there's no doubt it will help them achieve their goals."
Click here for the policies, procedures and an FAQ, which are now posted on the Curling Canada website.
Interested applicants, or anyone with questions, are asked to contact Lang at [email protected]