Team Epping in playoff mix!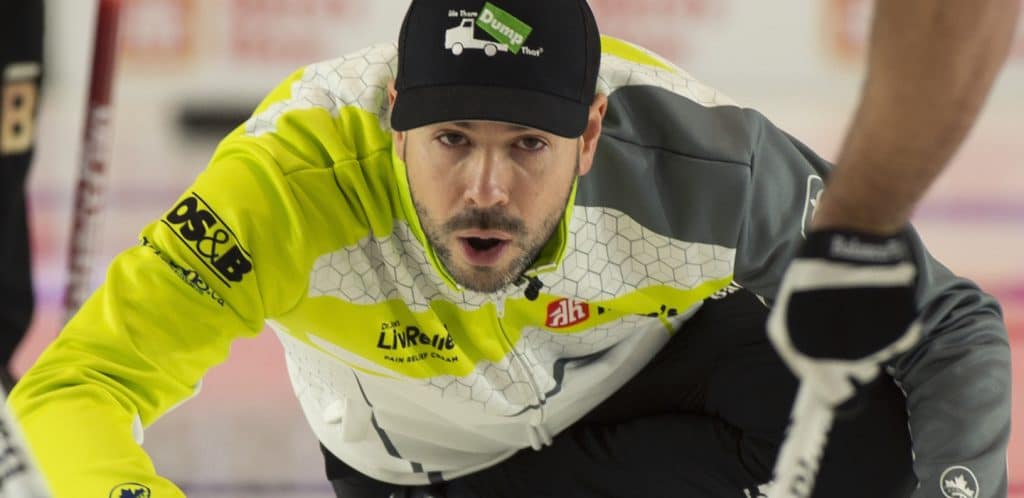 TEAM EPPING CHASING PERSONAL HISTORY AT 2019 HOME HARDWARE CANADA CUP
LEDUC, Alta. – History may finally smile on Toronto's John Epping.
After a convincing 7-2 win over Penetanguishine's Glenn Howard at the 2019 Home Hardware Canada Cup, presented by Pioneer, Epping looks poised to take his next step.
In other Draw 7 action Friday morning at Sobeys Arena: Team Tracy Fleury (4-1; East St. Paul, Man.) beat Jennifer Jones (2-3; Winnipeg) 7-4; Chelsea Carey (3-2; Calgary) edged Kerri Einarson (2-3; Gimli, Man.) 8-7; and Brendan Bottcher (4-1; Edmonton) beat Brad Jacobs (2-3; Sault Ste. Marie, Ont.) 5-4 in an extra end.
In his five previous event appearances, Epping has finished above .500 just once. Friday's win not only improved his record to 4-1 with one game to go, it assured him he'll still be playing on Saturday, whether it's in the playoffs or a tiebreaker.
"Four and one is obviously big," said Epping, supported by vice-skip Ryan Fry, second Mat Camm and lead Brent Laing.
"It's a chance to make the playoffs, guarantee ourselves a tiebreak. We're still a little sloppy at times. We have to tighten a few screws and be a little sharper tonight (against Bottcher) heading into the playoffs."
This week, his team can finish no worse that two games over .500, an event career best. And, there's a chance to reach an unprecedented finish.
"We're still in the running with a shot at first place," Epping said. "A spot in the playoffs here would be fabulous."
To be sure, Epping needed a break Friday. He got it in the eighth end when Howard uncharacteristically threw his draw through the house, giving Epping a steal of three and control.
"The only way you're going to win an event like this is if you get some breaks," Epping said. "That was a huge break for us because he makes those all the time."
There's no question his supporting cast has championship pedigree. Fry is a Tim Hortons Brier champion and Olympic gold-medallist, while Laing has won three world championships — ironically, two with Howard.
"Experience is great," said Epping. "The difference between what they've done and what I've done is they've won some big games. They've won the Canada Cup, they've won the Brier, the Olympic trials. That's huge when it comes to playing the big games on the weekend."
There's no question that with the skillset of a setup man like Fry, Epping faces a much easier task when it comes time to throw his rocks.
"Every time we step out on the ice, we feel we can win," said Epping. "It's consistent day by day and game by game."
On the women's side, Carey's win gave her some breathing room, her third win moving her one game out of first-place frontrunner Team Fleury.
"I still think three losses will get you something, but it's a big one for sure," said Carey. "It moves us away from a precarious situation."
The 2019 Home Hardware Canada Cup continues with draws Friday at 2 p.m. and 7 p.m. (all times MST).
TSN/TSN2 and RDS2 will provide complete coverage of the Hardware Canada Cup. CLICK HERE for the complete schedule
The Home Hardware Canada Cup format calls for the men's and women's teams to play a three-day round robin, with the first-place teams advancing to their respective finals on Sunday, while the second- and third-place teams meet in semifinals on Saturday, after any required tiebreakers, to determine the other finalists.
For ticket information, as well as team lineups and the full event draw for the 2019 Home Hardware Canada Cup, go to www.curling.ca/2019canadacup/
The French version of this story will be posted as soon as possible at www.curling.ca/2019canadacup/?lang=fr