Major investment in curling athletes!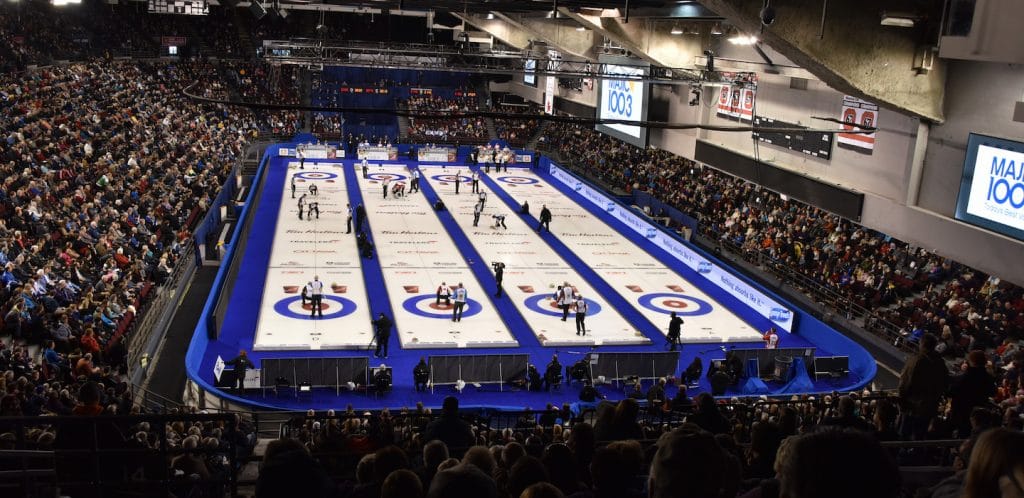 Curling Canada raises investment into high performance athletes
Athletes with ambitions of representing Canada at international curling events will be reaping the benefits of an unprecedented investment into their efforts, it was confirmed by Curling Canada.
Nearly $3.5 million, including a stunning 43 per cent increase in prize money available at 2019-20 championships, will be made available to those athletes through various high performance programs facilitated by Curling Canada.
That money will come from a variety of sources, including sponsorship from Curling Canada Season of Champions business partners, Sport Canada, the Canadian Olympic Committee and ticket sales at Curling Canada events.
In addition to helping offset training and competition costs, money also goes to covering the costs of transportation and accommodation for athletes attending Curling Canada's Season of Champions events.
That commitment to high-performance athletes, combined with Curling Canada's ongoing and increasing investment in grassroots development, is another example of the organization's commitment to keeping the sport healthy and thriving, from the club level through to national team athletes, said Curling Canada Chief Executive Officer Katherine Henderson.
"We know our national athletes are sacrificing time away from family and career in order to play this sport at a high level, and they need every bit of help they can get, and we're pleased to say that we are doing everything we can to make that sacrifice pay off for them," said Henderson. "Never before have national-team athletes had access to this kind of funding, but it's truly the right thing to do."
Almost $2.5 million of that money is targeted to athletes based on previous performance (eg. reaching performance levels to earn funding). That money is being spent on high-performance athletes in the traditional four-player team program (current National Team Program, as well as Next Gen athletes), as well as the mixed doubles and wheelchair programs. Part of that funding comes from Sport Canada's Athlete Assistance Program.
That funding also includes the cost of sending teams to world championships in all disciplines.
Meanwhile, there is added incentive for athletes competing in championship events this season with the significant increase in prize money from last season.
A year ago, the combined prize purses at the Tim Hortons Brier, Scotties Tournament of Hearts, Home Hardware Canada Cup and OK Tire & BKT Tires Continental Cup was $746,000; this year, it will be $1,067,500.
That includes the equalization of the purses between the Tim Hortons Brier and Scotties Tournament of Hearts (both feature $300,000 prize purses), as well as major increases in the prize purse at the Home Hardware Canada Cup ($140,000 to $265,000) and OK Tire & BKT Tires Continental Cup ($130,000 to $202,500).
At the same time, Curling Canada continues to invest in youth curling (including the introduction of Under-15 national Rockfest in 2021) and Canadian curling centres (Curling Assistance Program low-interest loans, Business of Curling Symposiums).
"We have worked on shaping our business to be more effective and more responsive to the needs of our stakeholders, and that includes our national-level athletes who work so hard to represent this country with pride on the international stage," said Henderson. "Sponsors and marketing partners have continued to invest in athletes and sports across time and we know that their investment in amateur sport in Canada continues to yield great curling at every level of the sport; athletes from playground to podium are benefitting as these iconic Canadian companies continue to invest in curling excellence."