Underway at worlds!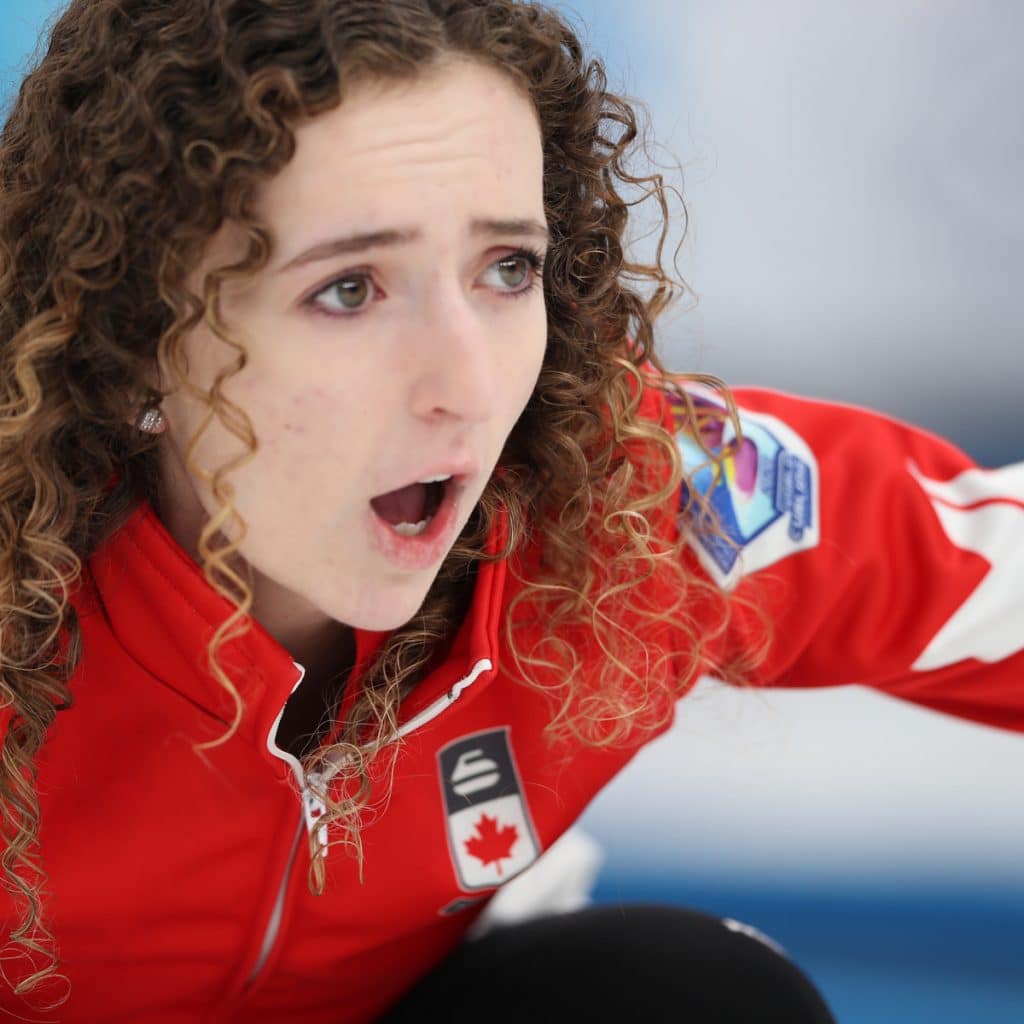 Canada opens play at 2020 world junior curling championships
The 2020 World Junior Curling Championships began on Saturday live from Krasnoyarsk, Russia with Canada fielding two strong representative teams who hold the maple leaf's medal hopes in high regard.

The international event features ten junior women's and ten junior men's teams from the World Curling Federation's Americas, European and Pacific-Asia zones. The host Association, the top six teams from the final ranking in the previous year's World Junior Curling Championships and a further three teams from the World Junior-B Curling Championships all qualify and participate in this year's Championships. 

The event follows a round robin structure with the top four teams qualifying for a 1v4 and 2v3 semi-finals structure.

Canada had success at the 2019 edition of the World Junior Curling Championships with British Columbia's Tyler Tardi taking home gold for the men while the women, represented by Alberta's Selena Sturmay, boasted a silver medal finish.

On the men's side, the 2020 World Championship features Canada, Germany, Italy, New Zealand, Norway, Russia, Scotland, Sweden, Switzerland and the United States.
On the women's side, Canada, Denmark, Hungary, Japan, Korea, Latvia, Norway, Russia, Sweden and Switzerland wil alll be vying for gold.
Canada's men's representative, the Assiniboine Memorial Curling Club's Jacques Gauthier (third Jordan Peters, Second Brayden Payette, lead Zachary Bilawka and alternate Thomas Dunlop), begun their Word Championship with a 1-1 record after dropping their opener to the United States' Luc Violette 5-4 in a very tight contest before rebounding with an 8-3 win over Sweden's Daniel Magnusson.

Gauthier felt his team's effort on a 1-1 split day is a good foundation for the team to improve after defeating Sweden.

"I think we had a good start, they had one uncharacteristic miss and we made every shot after that, and in the second end, they were on the wrong side of the inch on a couple of shots and we just kept pulling them in there and he had a draw against a few on his last one and just missed it. He didn't miss it by much. And after that, we kept the pressure on and got some breaks and kind of went all right for us tonight," said Gauthier.
Gauthier knows that the competition will be difficult but maintains that poise will carry his foursome.
"I feel really good in the fact that we came back tonight. I think this morning was a tough game for us, we ran into a really good United States team, we had a really good battle with them and it was our first game at the world championship. But tonight we bounced back, we settled down and played more of our style tonight and it kind of showed," said Gauthier.
The Canadian men will look to build on their first day when they face Switzerland on February 16 at 2 a.m. (all times eastern).
On the women's side, draw 1 saw the Altona Curling Club's Mackenzie Zacharias (third Karlee Burgess, second Emily Zacharias, lead Lauren Lenentine and alternate Rachel Erikson) felled by Japan's Minori Suzuki 8-7.
This is the first loss that the Manitoba rink has endured since they began provincial qualification, remaining undefeated through Manitoba provincials and the 2020 New Holland Canadian Junior Women's Championship.
Opening the event at 0-1, Zacharias and her team are already planning how to bring themselves back into the win column.
"Not exactly the start we were looking for but we'll see what happens in the next game. We're all throwing pretty well, but we came out a little bit flat and Japan played very well," said Zacharias.
With a two game day upcoming, redemption is priority number one for the foursome.
"We have two games tomorrow and we're really looking forward to them – we'll see how they go," said Zacharias.
The Canadian women will face Sweden at 9 p.m. on February 15 followed by Norway at 7 a.m. on February 16.