On target!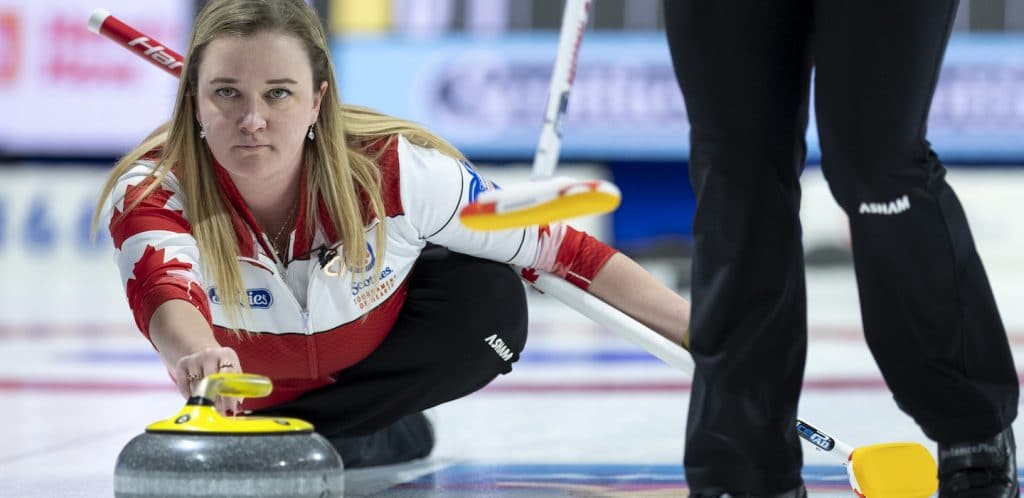 Team Canada pulls out win over host province at Scotties
MOOSE JAW, Sask. — The cliché is, of course, just that. Fortune does not by divine right favour the brave.
"It's tough to win in the extra end without the hammer,'' reminded Chelsea Carey. "It was makeable. She looked like she missed it by a lot but she didn't.
"She hits another half-inch of that …
"Your chances of making that are making that are probably better than of winning in the extra end without the hammer."
With a sold-out green-garbed gathering inside Mosaic Place in full support of the decision and ready to pop the lid off the joint, home-province skip Robyn Silvernagle's double-takeout-for-the-W last stone only did half of its job, condemning Saskatchewan to a 7-6 loss to Carey and Team Canada at the 2020 Scotties Tournament of Hearts.
A draw for one would've sent the game into an extra end but Silvernagle didn't like the odds spinning that roulette wheel.
Particularly against a foe such as Carey.
The defending champ, by the way, if faced with the same decision, said she would've made the same call.
"Playing a great team like that in an extra isn't always a gimme when you don't have hammer,'' Silvernagle reasoned. "So we figured: Why not just go for it? We probably missed it by … not much. A quarter of a rock.
"Of course you want to make it because you know the crowd's going to go wild."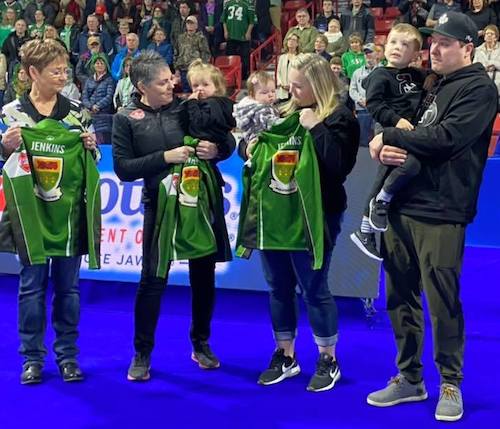 After skipping Saskatchewan to bronze last year, Silvernagle knows only too well how unforgiving mistakes are at a Scotties.
"Oh, you have to make everything,'' she emphasized. "It's not just like 'Oh, I'll make a half-shot here or a half-shot there.' Not at this level."
The crowd inside Mosaic had their game-faces on Sunday.
"It's awesome,'' Carey, even cast in the role of invader, said. "We'd prefer if they were cheering for you … But I was lucky enough to have that in 2016 in Grande Prairie (Alberta, where Carey won her first Scotties title).
"As cool as it is for me I'm more imagining what it's like for them. I'm happy they get to play in that, too. The fans are great. They're good to us, too. It's awesome. That's a lot of fun for everybody, to play in that kind of a building."
Both Saskatchewan (Silvernagle, Stefanie Lawton, Jessie Hunkin, Kara Thevenot, alternate Stephanie Schmidt and coach Pat Simmons, filling in for Lesley McEwan) — and Team Canada (Carey, Sarah Wilkes, Dana Ferguson, Rachel Brown and coach Dan Carey) — were left with 1-1 records following the game.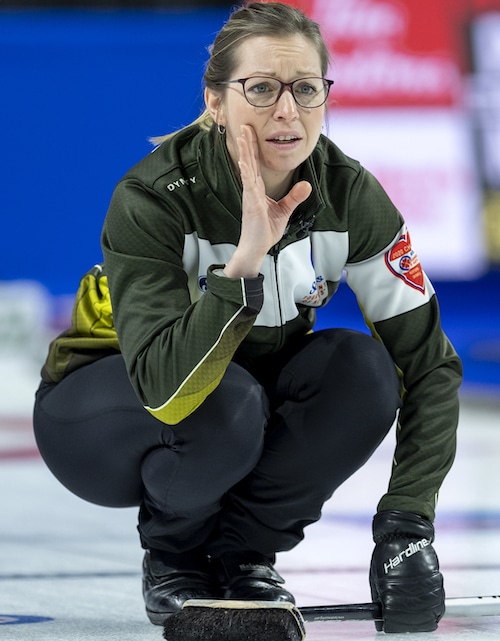 "We're still learning a little bit,'' confessed Carey. "We played better today than we did yesterday and we actually got better as the game went on, which was big.
"I was proud of the girls for hanging in after a tough deuce in the first end that we gave them. Hung in, hung in, got better and better and was able to pull it off."
An emotional pre-draw moment as the curling community and the province paying tribute to one of their own, Aly Jenkins, who died in late October from complications arising during the birth of her third child.
In other games, Krista McCarville and Northern Ontario (Thunder Bay; 2-0) took down Andrea Crawford's New Brunswick foursome (Oromocto; 1-1),
B.C.'s Corryn Brown team (Kamloops; 2-0) bested Kerry Galusha and the Northwest Territories (Yellowknife; 0-2) while P.E.I.'s Suzanne Birt (Montague; 1-1) bested Mary-Anne Arsenault's Nova Scotia (Halifax; 1-1) foursome 7-3.
The 2020 Scotties Tournament of Hearts continues with a late draw at 6:30 p.m. (CST).\
Live scoring, standings and statistics for the 2020 Scotties Tournament of Hearts are available at www.curling.ca/scoreboard/
TSN and RDS2 (streamed on ESPN3 in the United States) will provide complete coverage of the 2020 Scotties Tournament of Hearts. CLICK HERE for the complete schedule.
For ticket information for the 2020 Scotties Tournament of Hearts, go to www.curling.ca/2020scotties/tickets/
This story will be available in French as soon as possible at www.curling.ca/2020scotties/nouvelles/?lang=fr