Extra-end setback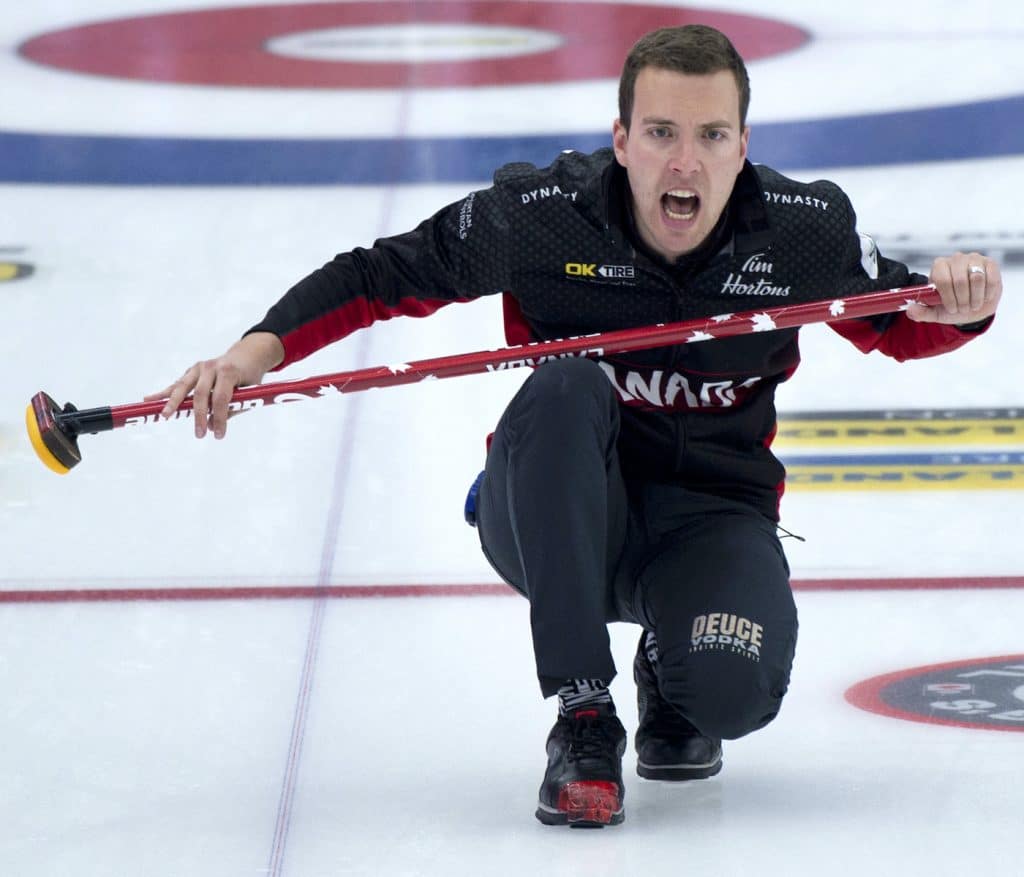 Team Canada falls short in extra ends to RCF
Team Canada's path to the playoffs at the 2021 BKT Tires & OK Tire World Men's Curling Championship, presented by New Holland, got a little more complicated on Wednesday afternoon.
Brendan Bottcher's Tim Hortons Brier champs from Edmonton bowed 8-7 in an extra end to RCF's Sergey Glukhov at WinSport Arena at Canada Olympic Park in Calgary, leaving Team Canada with a 7-3 record and part of a four-way logjam for third place in the 14-team round-robin standings.
RCF, meanwhile, improved to 8-2 and in a share of top spot with Sweden's Niklas Edin.
Bottcher had forced the extra end with a stunning raise double-takeout in the 10th end to score a game-tying three. But in the extra, Glukhov, aided by his three furiously sweeping teammates, made a draw to the 12-foot to barely outcount a Canadian stone for the win.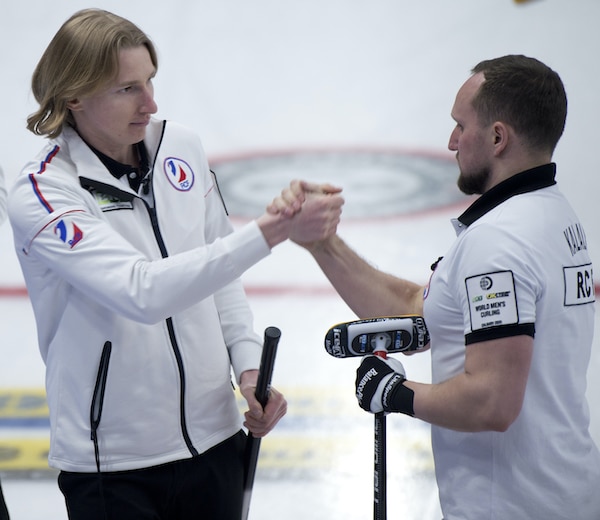 "It was a battle for sure," said Bottcher, whose team is rounded out by vice-skip Darren Moulding, second Brad Thiessen, lead Karrick Martin, alternate Marc Kennedy, team support Patrick Janssen, team coach Don Bartlett and national coach Jeff Stoughton. "I thought in the first half of the game, we had some momentum and they clawed that back from us in the second half of the game and put some pressure on. We gave them a couple of half-shots and they were able to capitalize. Ultimately, made a good shot in 10 and made him throw one more for the win, and it got there. It was an incredible sweep on their part."
As Bottcher noted, Canada did play a solid first half of the game, taking a 3-2 lead and last-rock advantage into the sixth end. But RCF stole a point in the sixth to tie it, forced Canada to a single in the seventh, and then swung the game in their favour with back-to-back deuces in the eighth and ninth ends before Bottcher made his finest shot of the game to force extra time.
"I would say it was actually a pretty good effort; we made a lot of shots out there," said Bottcher. "There were a few that didn't quite land in the right spot, but sometimes it just happens. That's the game. Right now we just have to focus on the game tonight. We have a big game against Nik, and we're going to have to play our best out there."
Canada is back in action later on Wednesday, at 9 p.m. (all times Eastern) against the Swedes — a key game in the race for the six available playoff spots. Those six playoff qualifiers also will clinch berths for their respective countries in the 2022 Winter Olympics curling competition in Beijing.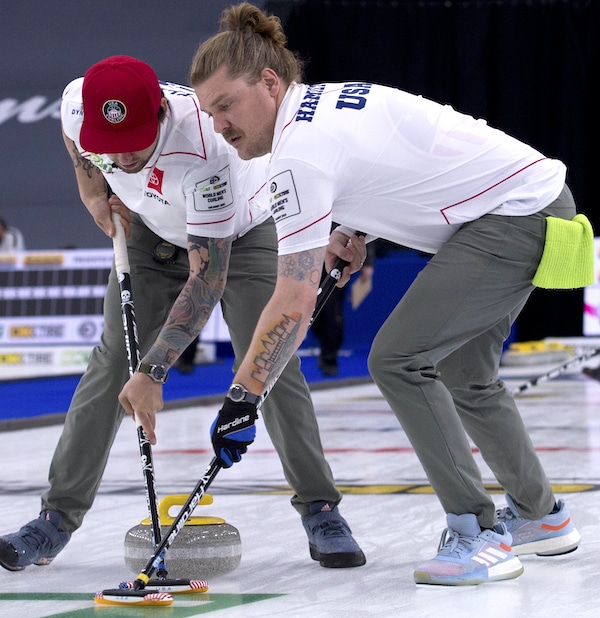 "The top teams, they're playing their best at the end of the week, and that's all you can really ask for," said Bottcher. "So you have to go into those games knowing they're going to make a pile of shots, and you have to bring your 'A' game because anything less than that isn't going to be enough. It doesn't matter if it's a team we see all year on Tour or if it's a team we haven't run across very many times. Everyone's playing well at this point in the vent, and everyone loves to beat us when they get the opportunity."
In other games on Wednesday afternoon, John Shuster of the U.S. (7-3) also needed an extra end to defeat Scotland's Bruce Mouat (7-3) 10-9; Italy's Joel Retornaz (5-5) thumped Norway's Steffen Walstad (7-3) 10-3; and Japan's Yuta Matsumura (4-6) knocked off Jaap van Dorp of the Netherlands (2-8) 7-5.
Sweden, Switzerland's Peter de Cruz (5-4), Denmark's Mads Nørgaard (2-7), Germany's Sixten Totzek (2-7), South Korea's Yeong-Seok Jeong (2-8) and China's Qiang Zou (2-8) all had byes on Wednesday afternoon.
The 2021 BKT Tires & OK Tire World Men's Curling Championship continues on Wednesday with the evening draw at 9 p.m. (all times Eastern).
Live scoring, standings and statistics for the 2021 BKT Tires & OK Tire World Men's Curling Championship are available at worldcurling.org/events/wmcc2021?pageType=results
TSN and RDS2 will provide complete coverage of all Team Canada games at the 22021 BKT Tires & OK Tire World Men's Curling Championship. CLICK HERE for the complete schedule.
This story will be available in French as soon as possible at www.curling.ca/2021worldmen/nouvelles/?lang=fr