Canada wins second straight!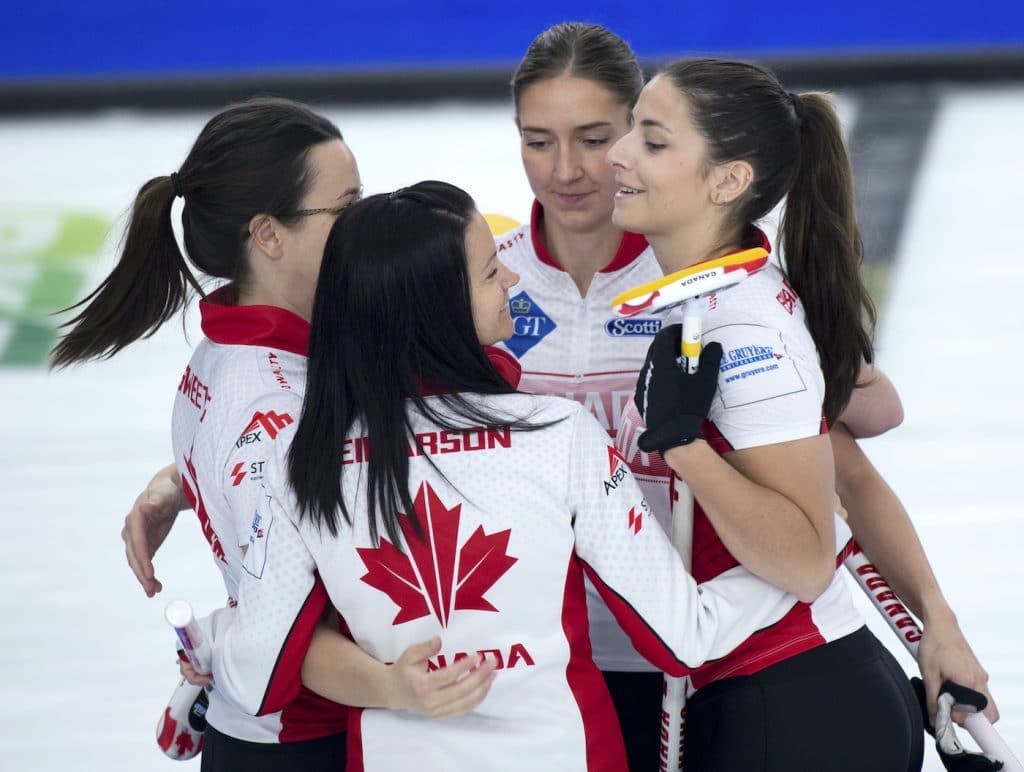 Team Canada building momentum after win over Italy
Their smiles are back, and so are their winning ways, and while there is still plenty of hard work to be done, Team Canada is headed in the right direction at the 2021 LGT World Women's Curling Championship, presented by BKT Tires.
Kerri Einarson's Canadian team from Gimli, Man., won its second straight game Tuesday morning at WinSport Arena at Canada Olympic Park, rolling to a 10-4 win over Italy's Stefania Constantini (1-7).
With the victory, Einarson, vice-skip Val Sweeting, second Shannon Birchard, lead Briane Meilleur, alternate Krysten Karwacki, team coach Heather Nedohin and national coaches Elaine Dagg-Jackson and Renee Sonnenberg improved to 3-5 in the 14-team round-robin standings.
And with a two-game win streak, they will carry some much-needed momentum into a crucial game later Tuesday against Scotland's Eve Muirhead (4-2).
"We definitely want to keep this momentum going forward, and keep doing all the good things we're doing out there," said Einarson. "Then see what it brings at the end."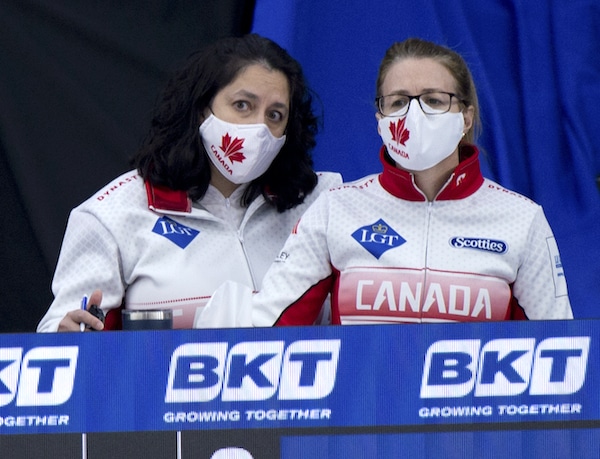 Canada controlled the entire game against the young Italians. After forcing Italy to a single in the first end, Einarson drew for three in the second end and added a steal of one in the third to take control early.
More encouraging was Canada's strong performance in the back half for the second straight outing; the home team outscored Italy 5-1 in the final four ends, stealing three in the ninth end to prompt a concession from the Italians.
"Kerri is catching onto the ice really well, throwing them really well," said Sweeting. "And the girls (front-enders Meilleur and Birchard) have picked up on the paths. (to judge sweeping weight). We're doing all the little things; it's not that we weren't doing that before, but I think we're capitalizing on the opportunities we get now. And we just want to keep building on that."
The task is still daunting. Canada almost surely needs to run the table in its remaining five games to reach the six-team playoffs, but there is hope being generated with each victory.
"We're definitely not giving up. We're just coming out there and just being us, and enjoying that moment," said Einarson. "We've definitely been in that position before, where our backs were against the wall, at other events. We know that pressure and we know what it takes to win (in that situation). We just need to focus on ourselves, stay as a unit and embrace it out there."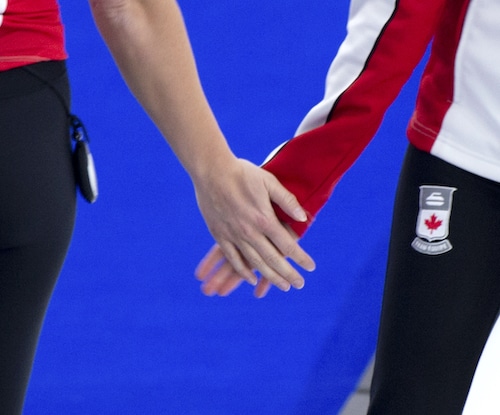 "We're feeling confident," added Sweeting. "That's all we can do right now — just focus on ourselves, focus on the shot. One game at a time. It may sound like a cliché, but that's really all we can do. That's within our control right now. We're just going to fight for as many wins as we can get and see where we land."
In other Tuesday morning games, Sweden's Anna Hasselborg (6-1) handed Switzerland's Silvana Tirinzoni (6-1) her first loss, prevailing 8-3; RCF's Alina Kovaleva (7-0) remained unbeaten, cracking a 10th-end deuce for a 6-5 win over Japan's Sayaka Yoshimura (2-4); and South Korea's Eunjung Kim (3-5) turned back Estonia's Marie Turmann (1-6) 8-6.
Scotland, China's Yu Han (4-2), Tabitha Peterson of the United States (4-3), Germany's Daniela Jentsch (3-4), Anna Kubešková of the Czech Republic (2-4) and Denmark's Madeleine Dupont (2-4) all had byes on Tuesday morning.
The 2021 LGT World Women's Curling Championship continues Tuesday with draws at 4:30 p.m. and 9:30 p.m. (all times Eastern).
Live scoring, standings and statistics for the 2021 LGT World Women's Curling Championship are available at worldcurling.org/events/wwcc2021?pageType=results
This story will be available in French as soon as possible at www.curling.ca/category-all-posts-fr/?lang=fr