Canada to face Sweden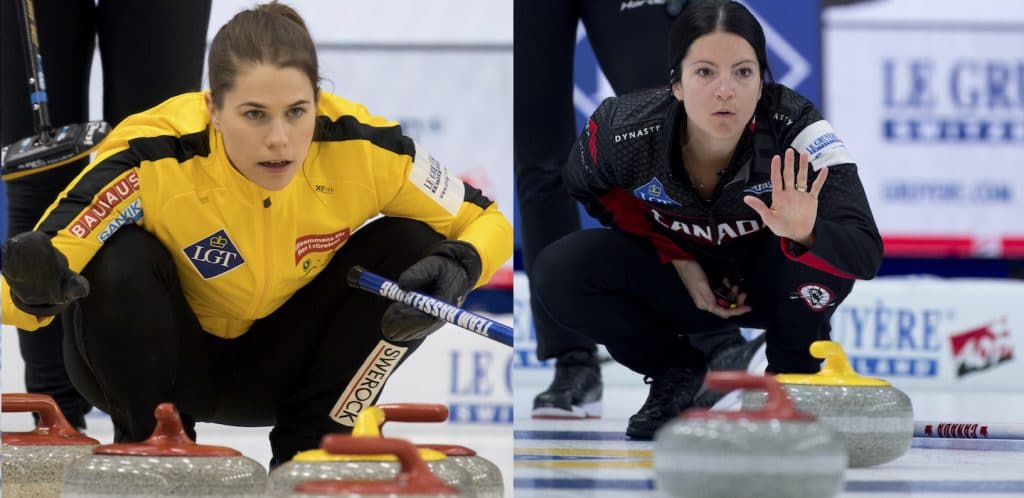 Canada to meet Sweden in playoff opener at World Women's
Team Canada's playoff path is now set at the 2021 LGT World Women's Curling Championship, presented by BKT Tires.
Canada's Kerri Einarson team from Gimli, Man., will take on Sweden's Anna Hasselborg in the qualification round Saturday at 11 a.m. (TSN/RDS2; all times Eastern) at WinSport Arena at Canada Olympic Park in Calgary.
Canada finished sixth in the 14-team round-robin standings with a 7-6 record, while Sweden was third at 10-3.
Einarson, along with vice-skip Val Sweeting, second Shannon Birchard, lead Briane Meilleur, alternate Krysten Karwacki, team coach Heather Nedohin and national coaches Elaine Dagg-Jackson and Renee Sonnenberg, played Sweden seven days ago in the opening game for both teams in the 2021 LGT World Women's Championship.
In that Draw 2 encounter, Sweden did not hold a lead until the final stone of the game, stealing single points in the ninth and 10th ends to pull out a 6-5 victory.
In the other qualifying round game, fourth-place Denmark (8-5), skipped by Madeleine Dupont, will play Tabitha Peterson of the United States, who finished fifth with a 7-6 record.
The Canada-Sweden winner will advance to play RCF's Alina Kovaleva, who finished second in the round robin with an 11-2 record, in a semifinal Saturday at 9:30 p.m.
The U.S.-Denmark winner, meanwhile, will take on first-place Silvana Tirinzoni of Switzerland (12-1) in the other semifinal, Saturday at 5 p.m.
The semifinal winners will move into the gold-medal game, set for Sunday at 3 p.m, while the semifinal losers will play for bronze Sunday at 10:30 a.m.
Live scoring, standings and statistics for the 2021 LGT World Women's Curling Championship are available at worldcurling.org/events/wwcc2021?pageType=results
TSN and RDS2 will provide complete coverage of all Team Canada games, and all playoff games, at the 2021 LGT World Women's Curling Championship. CLICK HERE for the complete schedule.