Welcome to the Trials!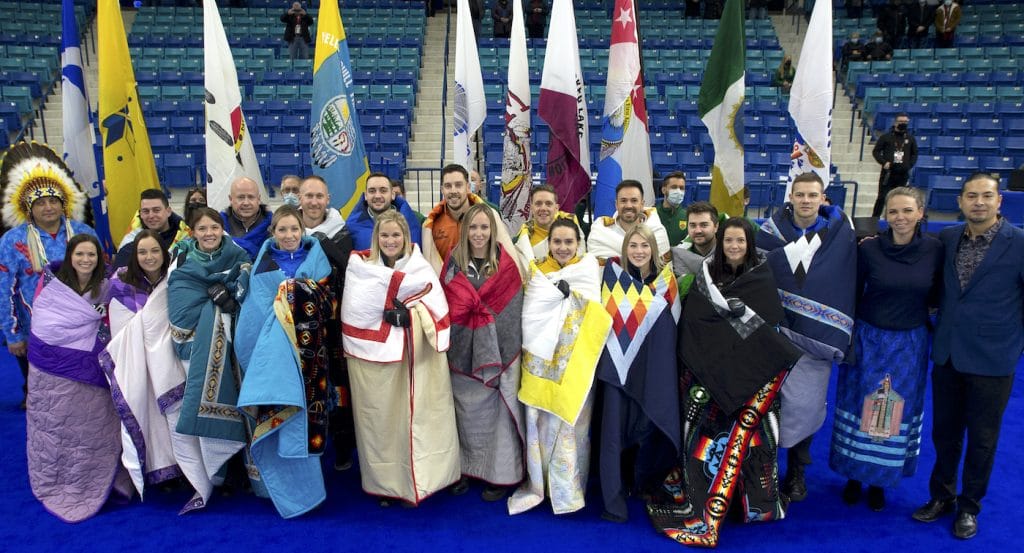 Team Fleury keeps hot hand with opening Tim Hortons Trials win
Tracy Fleury has skipped at the Scotties Tournament of Hearts four times, representing three different provinces or regions.
Now, she figures, it's time to represent her country.
Team Fleury (East St. Paul, Man.) took a giant step in that direction Saturday when it defeated back-to-back defending Canadian women's champion Kerri Einarson (Gimli, Man.) 7-4 in the opening draw of the 2021 Tim Hortons Curling Trials, presented by AGI, at SaskTel Centre in Saskatoon.
It may have been a coin-flip game, considering both are superb teams and evenly matched, but any time a reigning champion of any sort is taken down, people take notice.
"It's nice for our confidence going forward," said Fleury, who is skipping one of nine women's teams at the Tim Hortons Trials looking to clinch the coveted berth to represent Canada at the Olympic Games next February in Beijing, China.
"It feels like we have a little momentum now."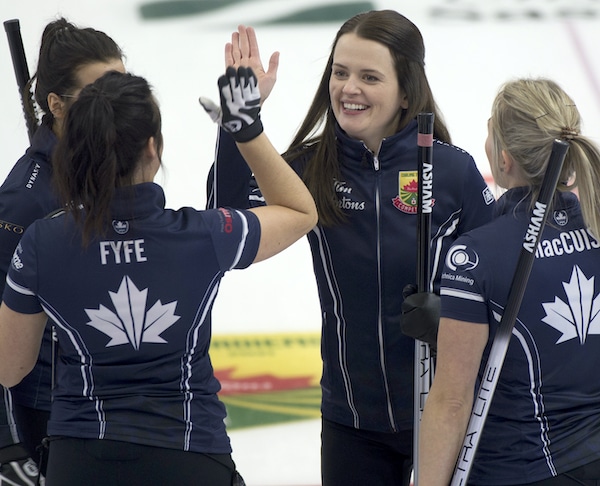 Fleury has never been to the Olympics, but Jennifer Jones and Rachel Homan have, but only one got off to a good start in the race for the three playoff positions up for grabs in the women's round-robin. Team Jones (Winnipeg), the 2014 Olympic gold-medal winner, trimmed Team Krista McCarville (Thunder Bay, Ont.) 8-5 while Team Homan (Ottawa), who carried Canada's colours at the last Olympics in PyeongChang, South Korea, was defeated 6-5 by Team Jacqueline Harrison (Dundas, Ont.).
In the only other game on the opening draw, Team Casey Scheidegger (Lethbridge, Alta.) defeated Team Laura Walker (Edmonton) 6-4.
Fleury looked poised and polished in her victory, and why not? Her team — including vice-skip Selena Njegovan, second Liz Fyfe, lead Kristin MacCuish, alternate Chelsea Carey and coach Sherry Middaugh — has been sharp all season and is the reason it has risen to the No. 1 ranking in the world. They broke from the gate with a 14-0 record in winning both the Oakville Labour Day Classic and Sherwood Park (Alta.) Women's Curling Classic, and came into Saskatoon after coming within a whisker of winning a Grand Slam event in Chestermere, Alta., earlier this month. They also carried a 10-2 record against the Trials field this season.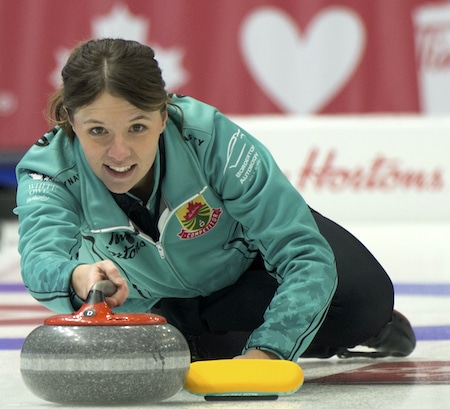 Fleury, 35, is no stranger to the spotlight. She's a battle-tested veteran of the Scotties, representing Northern Ontario twice, Ontario and Manitoba, where she now hangs her hat after taking over Einarson's former team following the 2017-18 season.
"It's been a really good year for us," she said. "We've been really consistent. "We just seem to find ways to win close games. It was kind of the same way out there today."
It was a tough day for Einarson who suffered her fourth straight loss to Fleury. A disastrous pick on her last rock in the third end cost her two points, and she had to play catch-up after that.
She clawed back to even it after eight ends, but couldn't bury her final rock in the ninth facing two, and Fleury punched it out for a back-breaking three.
Einarson took the loss in stride, knowing there's a long week ahead. But she also acknowledged the pick was crucial.
"It was a great game but a tough break on the third end," said Einarson, who is coming off a fantastic season in 2021 when she defended her Scotties title and won the Canadian mixed doubles with Brad Gushue in the Calgary 'bubble'. "The rock went sideways. I had no chance to do anything with that thing. The pick really determined that game."
"It it is what it is. You just have to shake it off."
The 2021 Tim Hortons Canadian Curling Trials will continue Saturday with a men's draw at 7 p.m. (Central).
Live scoring, standings and statistics for the 2021 Tim Hortons Canadian Curling Trials are available at www.curling.ca/scoreboard/
All draws from the 2021 Tim Hortons Canadian Curling Trials are being broadcast in Canada on TSN and RDS. CLICK HERE for the broadcast schedule in Canada.
As well, streaming coverage will be available on ESPN3 to fans in the U.S. with valid U.S. cable or satellite accounts.
This story will be available in French as soon as possible at www.curling.ca/2021trials/nouvelles/?lang=fr