Men's playoffs are ready!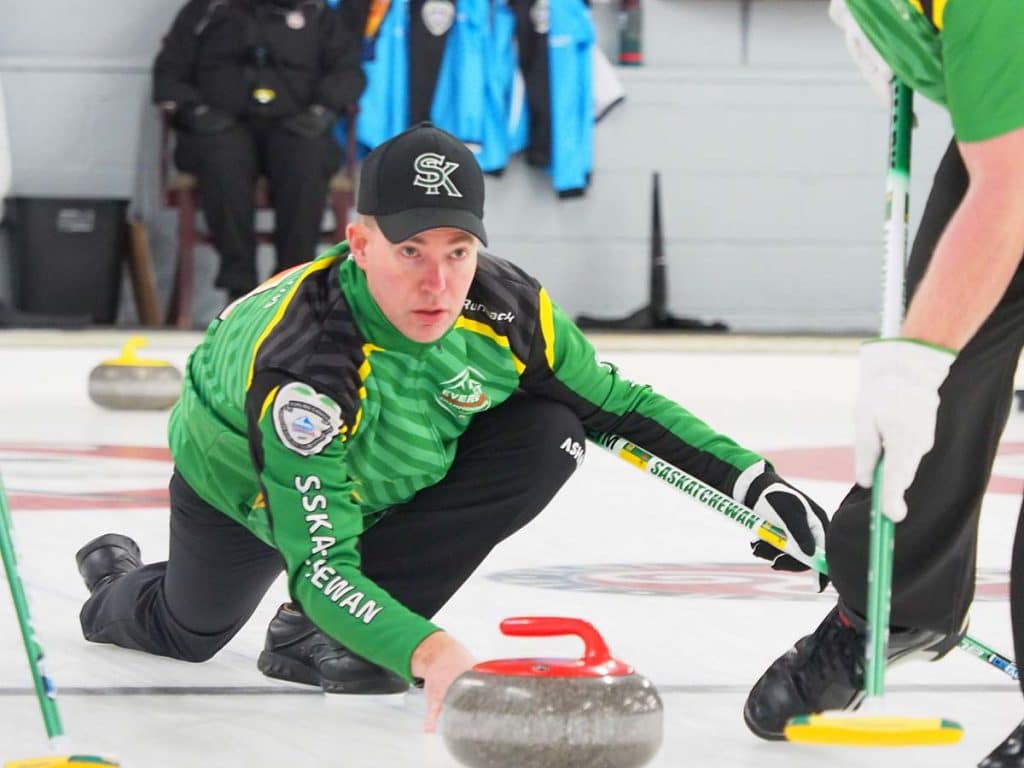 Men's playoffs set at the 2021 Everest Canadian Curling Club Championships
The 2021 Everest Canadian Curling Club Championship men's field started with 14 teams in the mix but was whittled down to eight on Thursday night.
Saskatchewan's Dean Grindheim of Saskatoon finished the round robin strongly by clinching first place in Pool A at the Ottawa Hunt & Golf Club.
Saskatchewan took on Ontario's Adam Spencer of Guelph in a head-to-head battle for the top spot in the pool. Saskatchewan trailed at the half but stole two in the fifth end for its first game lead. A burned Saskatchewan rock led to Spencer's chance to draw for two and regain the lead in the sixth. However, Spencer was light on his last shot in the seventh end, allowing Grindheim to hit three. The big end was possible thanks to a sharp double takeout attempt on Grindheim's first shot, which re-arranged Ontario's hidden shot rock in the house.
However, Ontario battled back in the eighth end, scoring two to even the score and force an extra end. Saskatchewan played the end open enough to leave an in-turn draw for the 7-6 win in the ninth.
Both teams finished with 5-1 records, and Saskatchewan finished first due to its head-to-head record and Ontario second.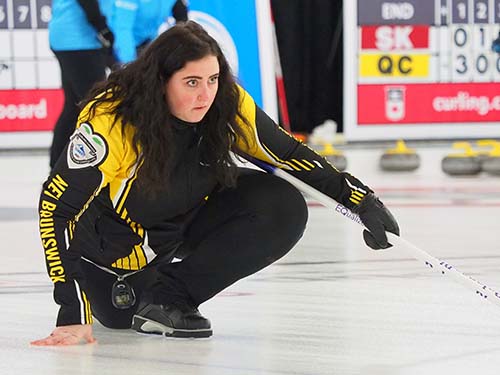 Prince Edward Island's Darren Higgins (4-2; Summerside) clinched the final playoff spot in the pool following the team's 6-5 win against Yukon's Dustin Mikkelsen (1-5; Whitehorse). Quebec's Philippe Ménard (4-2; Saint-Bruno-de-Montarville) ended its round robin on a winning note to qualify for the playoffs.
In Pool B, Manitoba's Trevor Loreth (6-0; Winnipeg) finished in first place undefeated, but he had to battle for the unblemished record. The young Northern Ontario team (0-6) skipped Josh Hales of Sault Ste. Marie was looking for his first win of the event and took Manitoba to an extra end before falling 7-4.
British Columbia's Darren Frycz (4-2; Langley) defeated Nova Scotia's Nicholas Deagle (3-3; Bridgewater) with both teams securing their spot in the modified double knockout round.
Newfoundland and Labrador's Mark Noseworthy finished the round robin strongly with a 9-1 win against New Brunswick's Michael Dobson (2-4; Saint John). Noseworthy, a four-time Tim Hortons Brier participant, will lead his team from St. John's into the playoffs and improve to 4-2.
On the women's side, the playoffs are nearly set. In Pool A, Manitoba's Deb McCreanor (3-2; La Salle) is looking for a win to enter the playoffs on a high note. However, it will be a tall task against Alberta's Tiffany Steuber (5-0; Spruce Grove), who first aims to finish the round robin with a flawless record.
In Pool B, Ontario's Laurie Shields (5-0; Newmarket) has a stranglehold lead in her pool and will finish the round robin against Nova Scotia's Celina Thompson (3-2; Halifax). On the other hand, a win by Nova Scotia would get the team gaining momentum into the playoffs.
New Brunswick's Julia Goodin (3-2; Moncton) is also in the mix and can furthers her team's spot in the playoffs with a win against Stacey Stabel of the Northwest Territories (1-4; Yellowknife).
The final women's round robin draw begins at 7:30 p.m. (Eastern).
Games from the 2021 Everest Canadian Curling Club Championships will be live-streamed on TSN.ca as well as on Curling Canada's YouTube channel. Check curling.ca/broadcast for the up-to-date broadcast schedule.
Scores and standings from the event will be available at www.curling.ca/scoreboard.For draw times, team lineups and other event info, go to: www.curling.ca/2021clubchampionships.