Beijing 2022 Blog #13!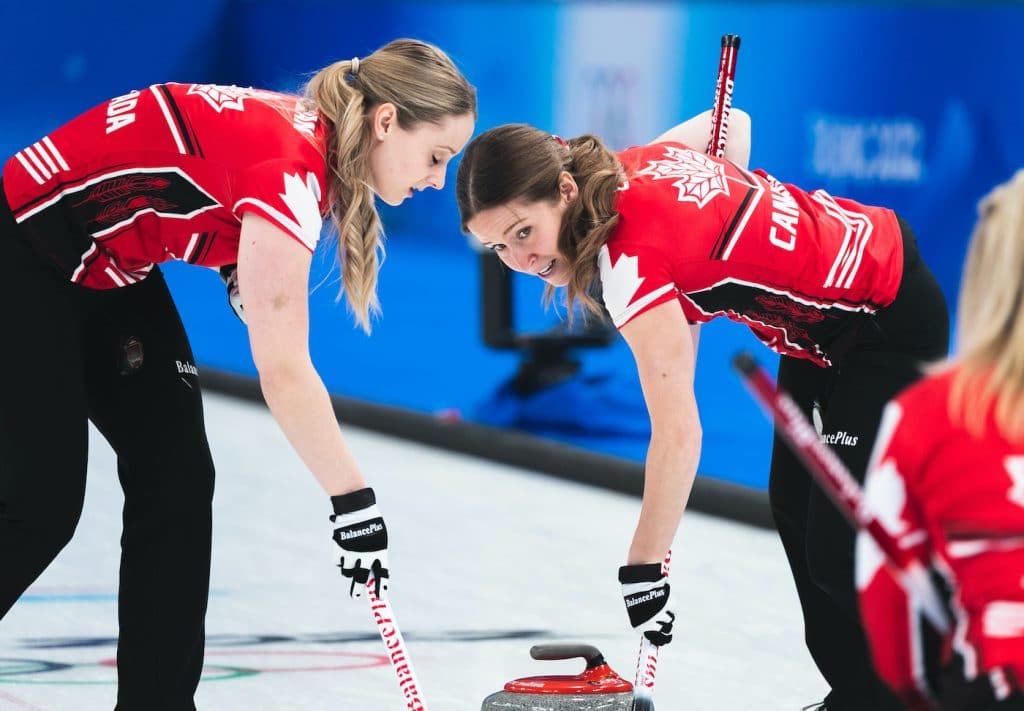 Team Canada Beijing 2022 Blog: Kaitlyn Lawes
I'm still pinching myself at the thought of being at the Winter Olympics again — even though I'm here, and we've played two games now, it still doesn't seem real!
Jen says it all the time, and she's right — we just all love to curl, and we love to curl together, and it's been that way since we got together. So to be able to do something we love at the Olympics? It's beyond exciting.
It was a tough game against Japan today, but they just played outstanding. We had troubles getting our rocks into the right places to set up ends, but they weren't missing many shots to give us opportunities. But we'll learn from our mistakes, we'll have a good talk with (coaches) Viktor, Elaine and Renee, and we'll learn and move on.
You try to remind yourself when you're playing at the Olympics that it's still just a curling game. Both teams throw eight rocks, you play 10 ends, and hopefully you score more points than the other team. But it's hard not to remember that this is the Olympics! You see the Olympic rings everywhere you go, you run into so many other amazing Canadian athletes, and you just know people back home are paying more attention than usual!
The other obvious difference from playing at a Scotties or the Trials is that it's almost like a university dormitory. You're in an apartment building, with roommates (just our team, but the men's team is in another apartment on the same floor), and you're going to a dining hall with all of the other athletes.
I know people are always curious about what we eat! There's always a variety of foods in the dining hall, and you can always find salad, pasta dishes, cooked vegetables, breads — all the familiar things. There's never peanut butter, but the Canadian Olympic Committee always brings plenty for everyone!
There are some noodle and rice dishes, too — I'm not going to say all of has have loved EVERY dish, but we've always found something good, and I'm enjoying everything I've had so far. There's also ice cream if you want a treat after dinner!
Keep those positive messages coming for us and Team Gushue! Our next game is on Saturday morning (Friday night back home, 8:05 p.m. Eastern) against Sweden.