Beijing 2022 Blog #14!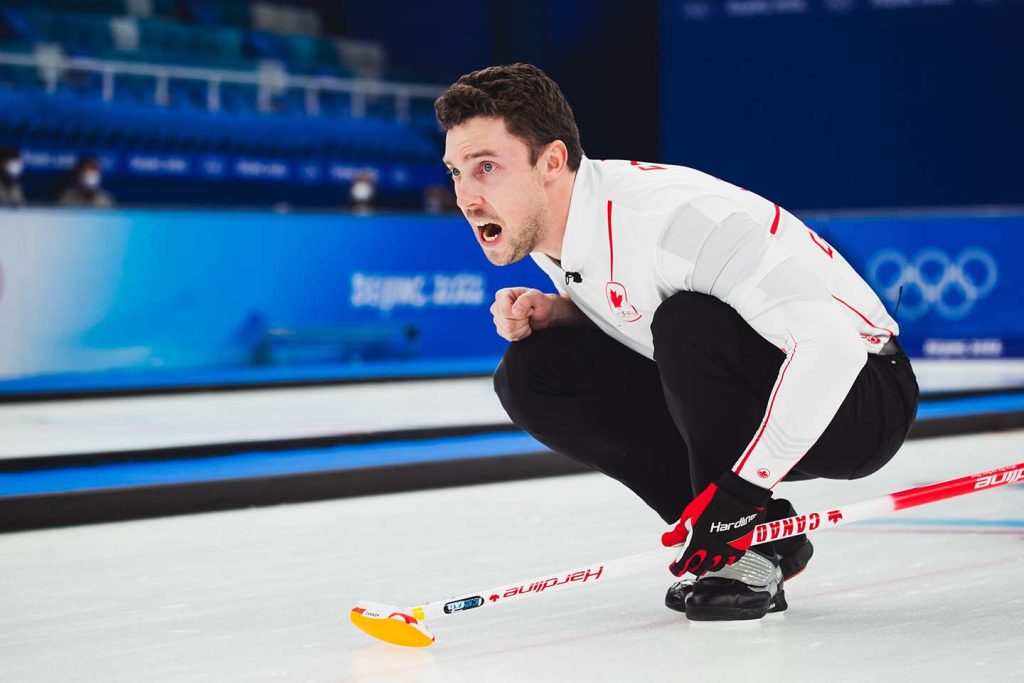 Team Canada Beijing 2022 Blog: Brett Gallant
I'm really grateful to be representing Canada at the Olympics and having this opportunity to wear the Maple Leaf on my back. As an athlete, you never know if you'll ever get a chance like this again, so I'm embracing every game played and cherishing every moment on and off the ice. But what makes this experience even more incredible is that I'm sharing it with my family – my fiancée Jocelyn and my dad Peter.
Jocelyn and I are in for a busy year after winning the Trials with our teams last November. That set us on a path to Beijing and getting to experience our first Olympic Winter Games together. We'll be married later this year, and that will undoubtedly be the exclamation point for what's already been a special curling season for us.
Just like at the Trials, our teams keep separate schedules, but we still get to see each other from time to time. Regardless of the end result, I'm so proud of Joce, and I know she'll be proud of me. But we're both here to make our country proud and gunning for the podium at the end of next week.
And then there's my dad Peter. He's back as a South Korean women's team coach after winning silver in 2018. Watching him at the Games four years ago and seeing him get to that final was inspiring to say the least. It sure revved up my determination to get here myself, and it's met all expectations so far!
As luck would have it, my fiancée and my dad faced off in Canada's opening game of the competition. I've been asked who I'm cheering for many times, and I don't hesitate to say that my allegiance lies with Jocelyn and Team Canada. But that doesn't mean I don't want to see my dad and his team do well. I hope they have a great week and find lots of success, just not against a team with the Maple Leaf on its uniform!
These Olympics are unique because athletes' friends and family can't be here. It's a shame because they're such a big part of who we are and our success in competition. So, all things considered, I'm pretty lucky to have some family here to share the experience with.
We didn't come into this event expecting to run the table because the field is nothing short of incredible. After starting with two wins, we came up against Switzerland and just couldn't get the job done. Peter de Cruz and his team are really good; it's no wonder why they're always near the top of the standings at world championships. Switzerland played a good game and really limited our chances. They had a couple of stolen ends and that seemed to be the difference.
Thanks for all of the kind messages! It means a lot to us to know that Canadians are staying up all hours of the night to watch us play. That includes our next one against Sweden (1:05 a.m. ET Saturday). It's the weekend, so I hope you can join us!