Beijing 2022 Blog #21!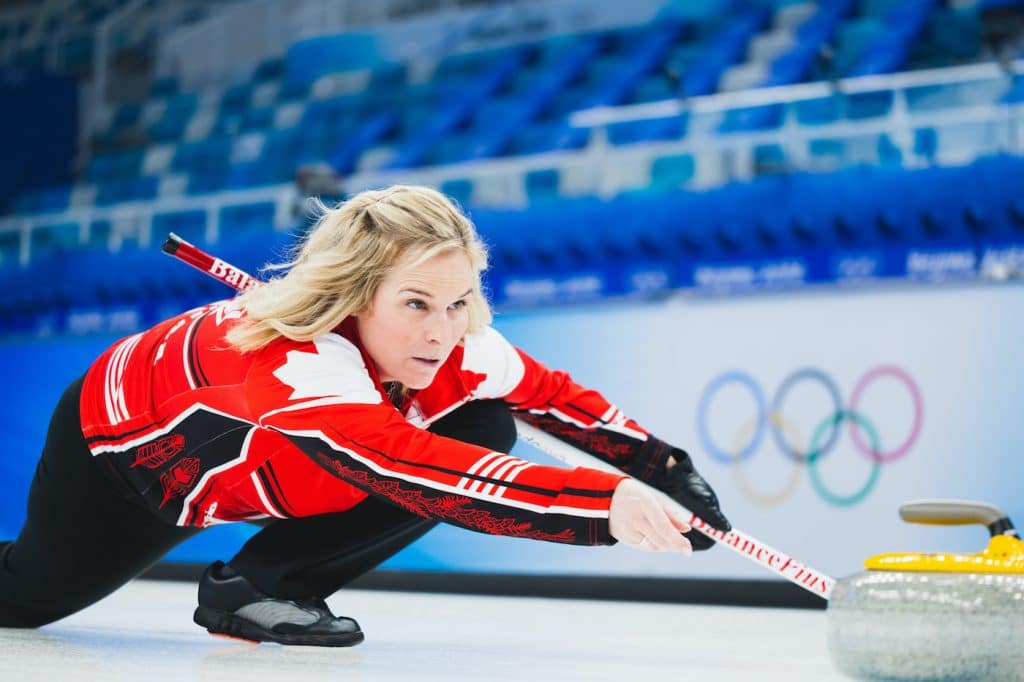 Team Canada Beijing 2022 Blog: Viktor Kjell
By Viktor Kjell
Well, I have to copy Marc's earlier blog and wish my wife Jen a Happy Valentine's Day!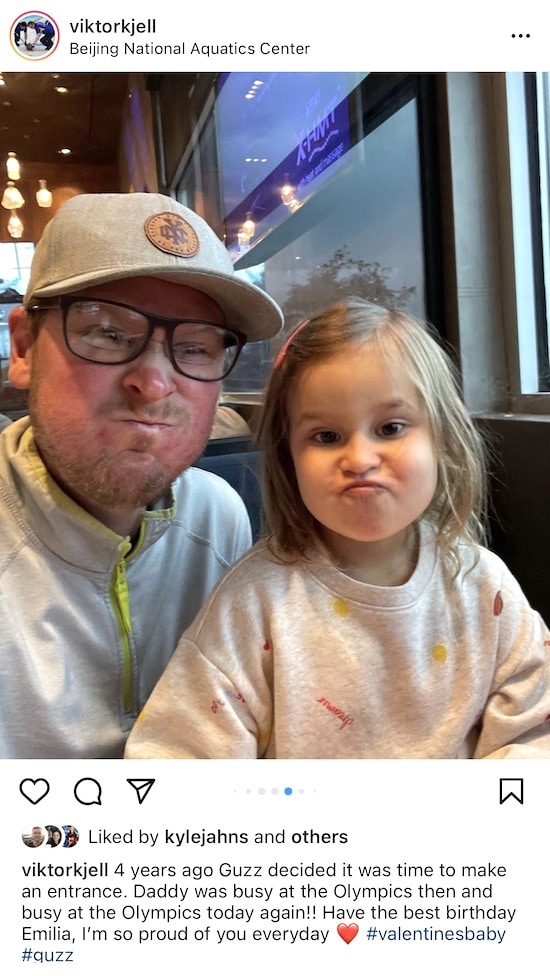 But it's also a special day at home for Jen and me; our daughter Emilia turned four today, so I hope all of you curling fans join me in wishing her a Happy Birthday from where ever you are!
I miss both of them, of course, and it's the price you pay when you're involved at this level of curling, which I have been for most of my life. We'll spend a lot of time together as a family in the summer when the weather is nice.
I think you all saw the team was on a mission today, and it showed in the two wins. I knew after our meetings last night that the team was going to be in good shape today. This team knows how to turn it up, and knows how to deal with adversity. And they still have lots in the tank for the rest of the week. We haven't seen their best yet, but it's getting better with every game.
I've been fortunate enough to attend a few Olympics now, both as a player and as a coach. I played with Nik (Edin) for Sweden in 2010 in Vancouver and in 2014 in Sochi and won a bronze medal there.
I was also fortunate enough to have the opportunity to coach the Great Britain men's team (skip Kyle Smith) in 2018 in South Korea. Curling has given me so many amazing opportunities, and each of them is special to me.
I certainly remember playing in Sochi and seeing Team Jones win their gold medal with a perfect record. Obviously I didn't know then that some day I'd be working with them as a coach, but it's been a wonderful experience over the past few seasons.
They truly are a special group of players, on and off the ice, and always eager to learn, which makes my job easier. Even though they've had so much success over the years, they haven't stopped trying to get better, and I was truly thrilled to be with them on this journey to Beijing.
We have Tuesday off, which is a nice break in the competition. We'll get a chance to practise during the day, and I'm sure there will be some physio treatments and we'll have a meeting to get set for the final three games of the round robin. We're looking forward to a strong finish.