Beijing 2022 Blog #23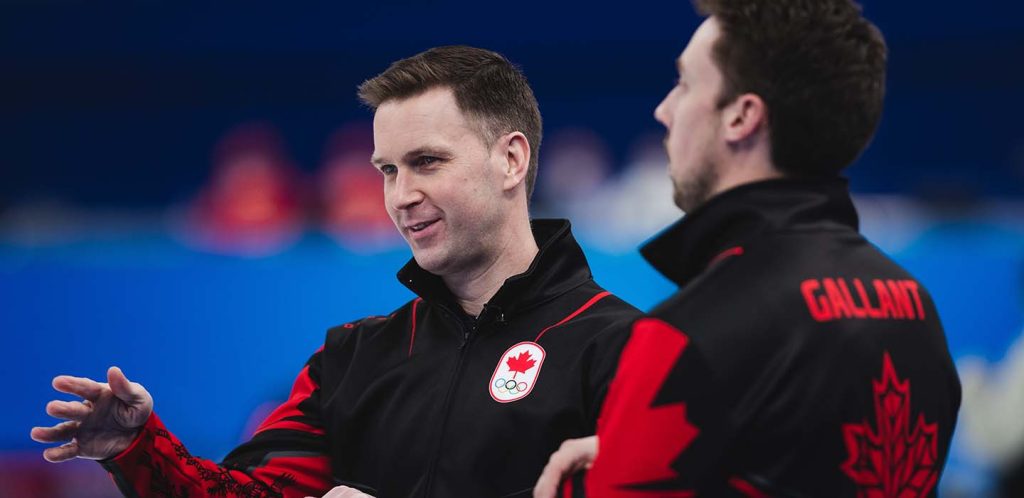 Team Canada Beijing 2022 Blog: Brad Gushue
Tonight's game was a disappointment. We simply didn't make the shots we needed against ROC.
Whether it was guards slightly over-curling, hits with rolls that didn't go enough behind cover or draws going too deep, we made a lot of half-shots that simply weren't good enough to win this one. It was too bad, considering we had the opportunity to secure our spot in the semifinals with a win. Now we'll have one more game to accomplish this.
We also couldn't get a handle on the ice this evening. It seemed to run straighter than we've been accustomed to, and it took many shots out of our arsenal without that swingy ice. However, we battled through that as the game went on and I'm still proud of us for fighting back in the second half and forcing ROC to an extra end. They had to make a good draw in order to win.
Our team has the day off on Wednesday in Beijing. We'll have practice in the afternoon to tighten up some things we're working on and get some rest. We need to find a new gear to continue on our Olympic journey, and that will start with some rest after writing this.
It's been a long week with eight games so far, so I know we're all in need of a bit of recovery time mentally and physically. I think we'll come out sharper after this day off.
And we'll need to be sharp for our last round-robin game. We take on one of the best teams in the world in Bruce Mouat (Great Britain). It's certainly not an easy game, but if we perform at the level we're capable of, we'll have a good game.
The most important thing to remember is that we still control our own destiny and at the start of the week, that's all we could have asked for. We're ready to make Canada proud this week and finish strong with our game against Britain on Wednesday at 8 am ET.