Beijing 2022 Blog #28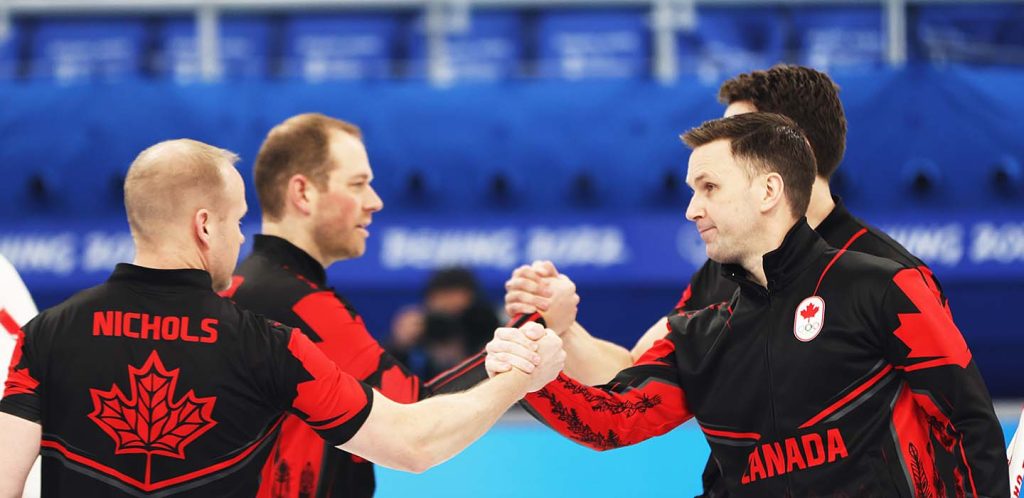 Team Canada Beijing 2022 Blog: Brad Gushue
I'm still processing tonight's game. This is one of the hardest losses I've had in a while. We were one win short, even just a few millimeters short, from making that gold-medal game.
That seems to be the way it's been for Canadian curlers at the Olympics with misses coming at the expense of some millimeters. I thought we had the game-winning shot made, but we missed it by just a whisker.
We went for the win in that final end. I thought it was a shot that we could make maybe one in five attempts, but even then I liked those odds better than trying to steal in an extra end to win. This time it wasn't meant to be and that's really tough to swallow.
After I got off the ice a video station was set up and we got to say hi to our families virtually. That's when the emotion hit me. It reminded me of all sorts to things; how badly I wanted to win that gold medal for Canada and all of the sacrifices and support my family has made to help get me to this moment. It's a humbling experience.
I'm still proud of how we played. Niklas is one of the best in the world and is no stranger to playing in an Olympic semifinal. We were neck and neck with him the entire way and we just couldn't flip the hammer and get control of the game. We had to seize any opportunity we could and I thought that would be with the last shot in the 10th end. I tip my hat to Niklas and the team, they played solid from the top of the lineup to the bottom.
It was a tough day for Canadian curling. But you can't say that neither our team nor Jen's team weren't trying. We've been trying our hardest all week long and wearing our hearts on our sleeve. It's a privilege to be in this position and we wanted nothing more than to win.
Bronze is the new gold. We still have another chance tomorrow against the United States in the bronze-medal game. We had a good game against John and his team earlier this week, but I expect them to be firing on all cylinders against us. I hope you'll be watching us on Friday at 1:05 a.m. ET. We're ready to make Canada proud.