Paralympic Blog – Day 1
"The Pressure is in the Preparation" explains Canadian Skip Mark Ideson
I woke up early… actually I didn't sleep all that much. Nobody ever sleeps before the big game, do they? I got enough sleep, but I woke up nervous, and excited, with a few butterflies going in my belly. When the butterflies show up, that means you're ready.
We put a lot of time into the preparation – both over the last two years, and especially in the last two months – and it was nice to get out on the ice and see it all pay off. We were obviously facing China, and a lot has been made of the idea that we were out for payback following the 2018 games. I'm not a vengeful person… that's not really who I am. I just love good competition, and every time we get on the ice with them, they bring their best. It was nice to get the "W" this time, and hopefully build some momentum for the rest of the week.
The team really came to play today, especially Jon. It may be his first Paralympics, but he's certainly a seasoned curler. He's a detail oriented guy, and he's probably one of the best technical throwers I've ever been around. He made some excellent shots today, as did Dennis and Ina. But his shots in the fourth and fifth end really set us up for success today. It was a great team effort.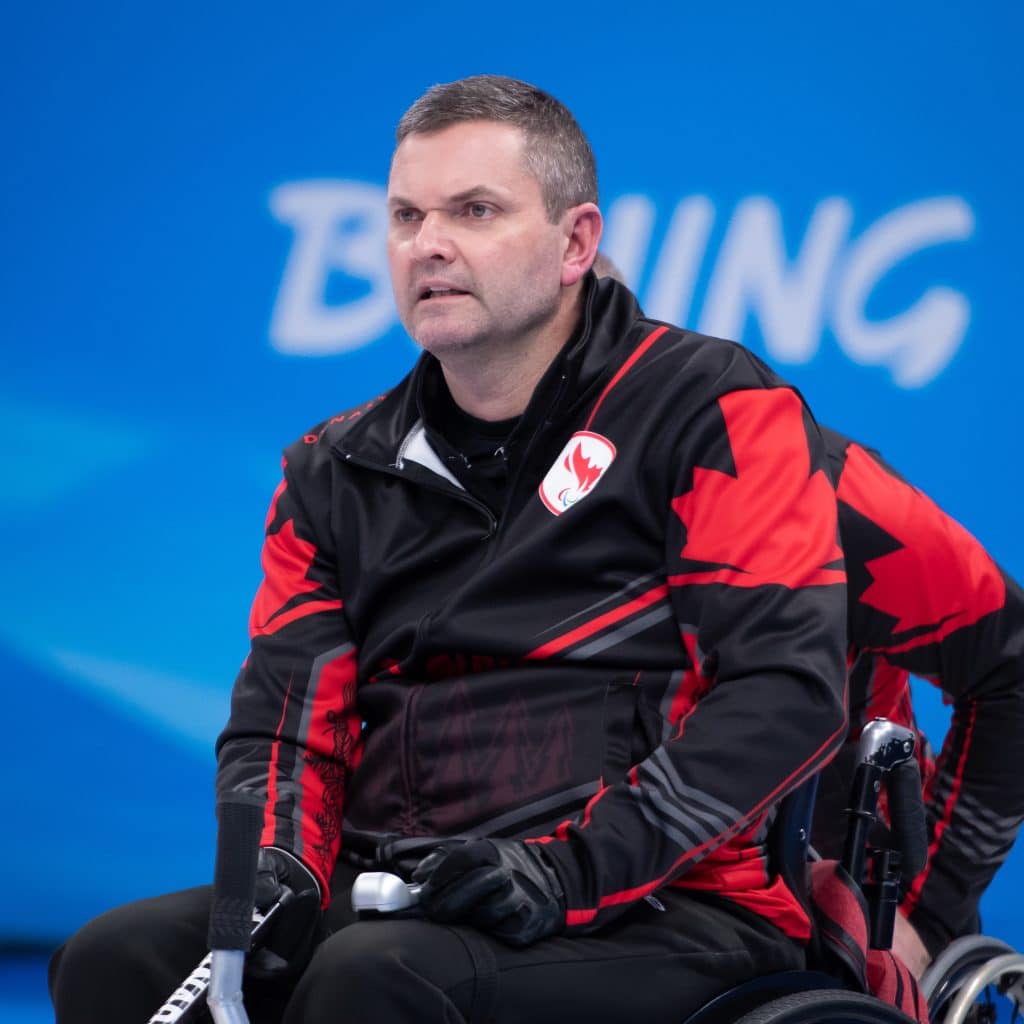 As Jon mentioned in his post yesterday, it took us a little while to get on the ice after we arrived. We had two good practices, but still had to make some adjustments today. We had a pretty good read on the rocks thanks to our Olympic counterparts (we're playing with the same set of rocks that was used for the Mixed Doubles competition). We were able to apply some of that intel from Rachel and John, which was really helpful.
The ice is great. The ice makers have worked so hard to make the surface excellent. I'm still amazed that they were able to make a curling rink in a swimming pool. It's such an incredible venue, and I'm honoured to get to play here.
Earlier in the week, I was doing an interview with a reporter, and while explaining our bizarre season, our training camp, and our journey to get here, the phrase "the pressure is in the preparation" came out of my mouth. Aside from sounding catchy, the more I've thought about it, the more I really believe it. If you are willing to put the pressure on yourself to achieve all the little goals along the way – fitness, nutrition, practice, the strategy stuff, the technical work, mental health and relationships, and so on… – If you prepare all that ahead of time, when you actually get here, you can be free to play the game.
I think we put the pressure on ourselves and each other over the past two years to be as prepared as possible on every detail, even in the face of the pandemic. If the first game was any indication, that mentality is working so far.
Mark Ideson is the skip of Canada's Wheelchair Curling team, and is playing in his third Paralympic Games. He won gold in 2014 and bronze in 2018.