SECOND FIRST END?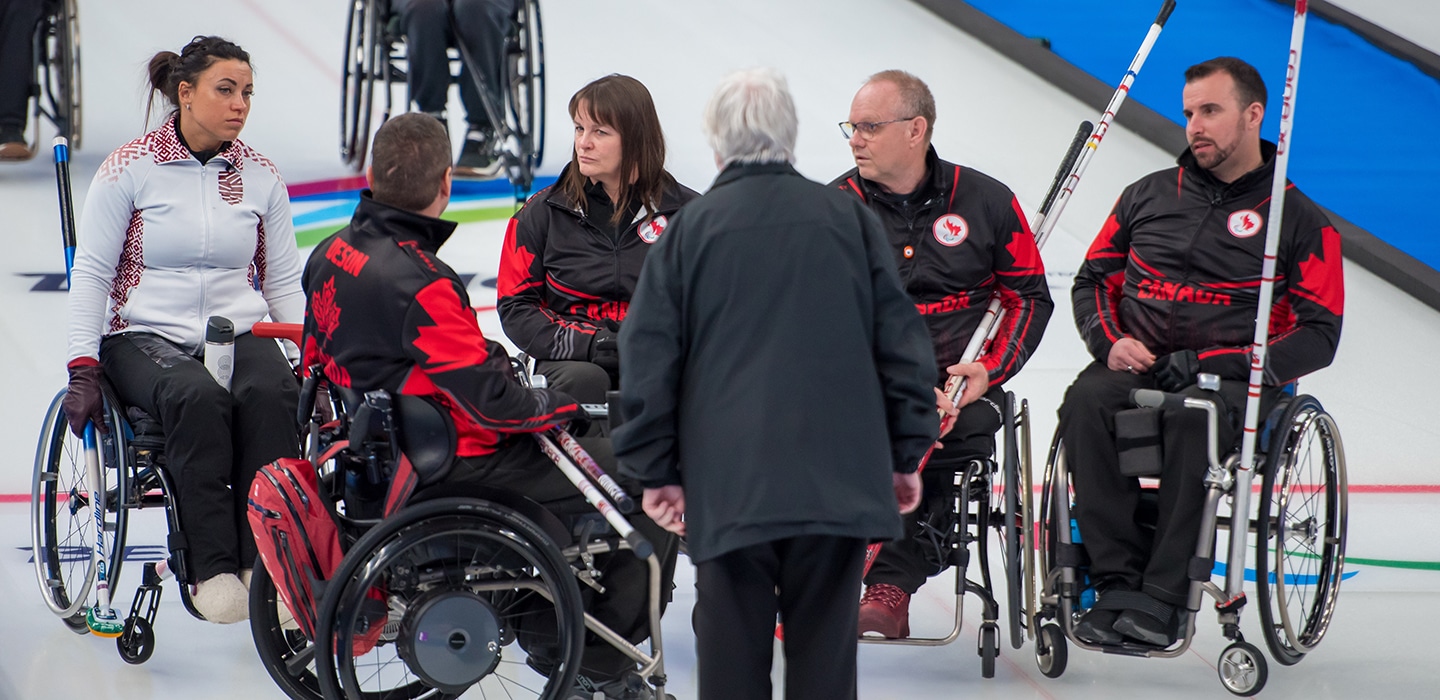 CANADA WINS A WEIRD ONE OVER LATVIA FOR THIRD STRAIGHT WIN
Typically, a "turning point" doesn't happen when a game has barely started. But in a bizarre circumstance, that became the case for Canada's wheelchair curlers in their afternoon matchup with Latvia.
"I've never seen anything like that," said Dennis Theissen, the Canadian second. "In all the games I've played over the years… never seen it."
At the conclusion of the first end, a game assistant moved a rock that needed to be measured before it was confirmed as a second counter for Canada.
"We were pretty sure we were sitting two," said Theissen, "but it got moved before we had a chance to measure."
The officials decided that because it was not the fault of either team, Canada could either take the single point, or opt to play the end from the beginning.
"It was a challenging decision," said skip Mark Ideson. "We thought the end went well, and we had picked up on the ice, so we thought that it'd be to our advantage to start the end again."
So the rocks were pushed back down to the home end, and the end started over. This time the Canadians capitalized on a Latvian mistake which resulted in a score of four.
"It was a challenge to wipe the slate clean and start fresh, and regroup," said Ideson. "But I feel like we were able to do that, and stay patient. We got a break and were able to put up a big number."
The Latvian were forced to one in the second end, and managed to steal one in the third end on a measure. Canada took two in the fourth, but really broke the game open in the fifth end, when a Latvian miss resulted in a steal of four.
Latvia scored one more in the sixth, before conceding the game. The final score was 10-3.
The win was the third straight for Team Canada, who sits alone at 3-0 at the top of the standings. They will play two games on each of the next three days, before finishing the 10-game round robin vs. Norway on Friday morning.
Tomorrow's game include USA at 9:35 a.m. local time (Sunday, 8:35 pm ET) and Sweden at 7:35 pm local (Monday, 6:35 am ET).