Busy on and off ice!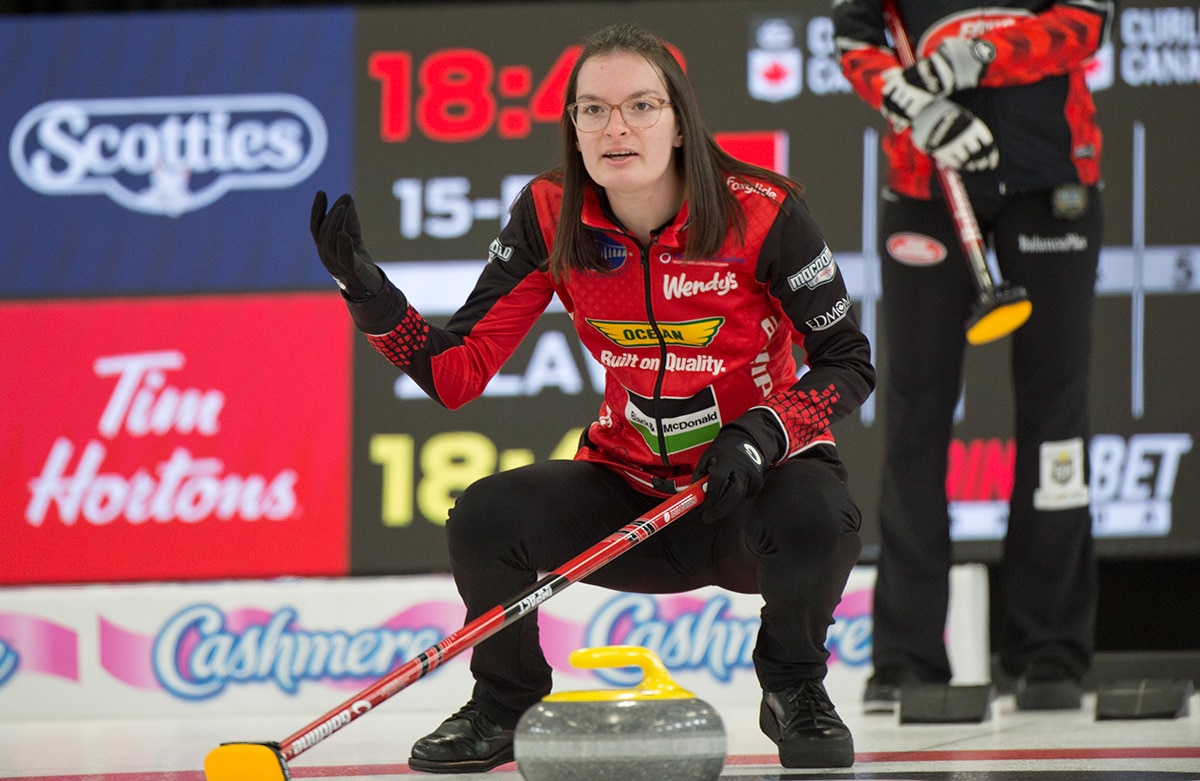 Deschenes in midst of hectic season with important trip to Finland on horizon
Ottawa's Emily Deschenes knew she was in for a busy season when she agreed to join the 2022 New Holland Canadian Junior (Under-21) Women's national champions out of Nova Scotia.
It would take a few weeks, however, to learn just how busy she was going to be.
"We went into the junior nationals in Stratford (Ont.) knowing that if we were to win, Taylour [Stevens] would not be able to play at Worlds with us," said Alison Umlah, second on the Canadian championship team from Halifax.
A recent change by Curling Canada meant that Stevens was going to "age out" of juniors before the 2022 national champion was to play at the 2023 World Championships in Germany in March.
"After Nationals, they reached out to me," said Deschenes. "Originally they asked if I might actually move out to Halifax for the season, but I couldn't really commit to that with school and everything. I'd also committed to my Ontario team for another year."
"She and her family were very welcome to the idea that she could travel to Nova Scotia every month," said Umlah, "So we set a schedule for her to travel to the Maritimes three times in the fall."
Once that was settled, however, the 11-month Germany plan developed a hiccup.
After the Stratford event (and the ensuing recruitment), Sudbury's Isabelle Ladouceur was skipping Canada at the 2022 World Junior Championships in Sweden. Ladouceur had won the spot at the New Holland World Juniors Qualifying Event in Saskatoon; the previous season's Under-21 nationals were cancelled due to COVID-19, resulting in the qualifying event being needed to determine Canada's teams for the 2022 World Juniors.
"We were watching that championship really closely," said Umlah. "The boys [skipped by Owen Purcell] were from our club, and Isabelle was originally from Halifax, so we knew them both well. We also knew whatever happened in Sweden, the outcome would affect us."
Canada's junior women finished with a 3-6 record, which dropped them out of the 'A' Pool at the Worlds, and forced Canada to play in the 'B' World Championships, which begin later this month in Finland, to qualify for the World 'A' Championships in Germany.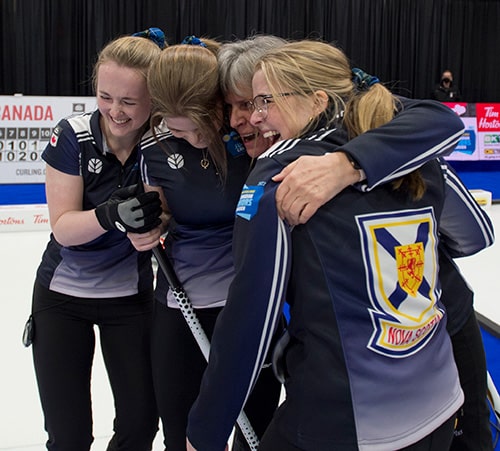 "When we realized that we might be headed to the B-group championship, it helped expedite the process with the team," said Deschenes. "It added a bit of a time crunch and gave it a bit of urgency."
"We were planning with Emily to prepare for the Worlds in February in Germany," said Umlah. "Going to World B's made us adjust things, so we had to fast-track it a little. It's nice that we've still have several months to get prepared with Emily."
While practising with a Halifax team for potentially two world championship events this season, Deschenes is also studying Business Administration at Algonquin College in Ottawa, and playing with her Ontario junior women's team when time allows. She hopes to represent Ontario at the 2023 New Holland Canadian Junior Championships March 25-April 2 in Rouyn-Noranda, Que.
"Initially it was very stressful with school and travel and everything," said Deschenes. "From the end of August to mid-October, I was barely at home. I had to start thinking about which team bag I needed, which jacket to pack, and whether or not I needed a bag packed to go somewhere else when I got back. I got better at it after a while."
Taking trips to Halifax to compete and practise for up to 10 days at a time, followed by coursework, training, and bonspiels with her Ontario team, sounds like enough to make one's head spin, but Deschenes is taking it all in stride.
"I'm just trying to be as present as I can be, for every event that I'm in," said Deschenes. "When I'm with the team in Halifax, I'm all in. And when I'm playing with the girls in Ontario, I'm giving them everything too. They're really supportive and are cheering me on the whole way."
"We've gotten quite a bit of practice and playing time in," said Umlah. "We just try to make the most of our time when we are together. We try to get as many throws in as we can, so she can see our slides, and we try to sweep as many of hers as we can, so we can get used to her shots."
And on Dec. 11, the team will head to Lohja, Finland; the site of Canada's last B-group appearance at a World Championship [2020 Wheelchair Curling] — which was won by Canada, en route to the silver medal at the A-group Worlds later in the season
"Of course I'm excited," said Deschenes. "In May and June it was hard to look this far ahead and see the end of the process. Now that we're only a few weeks away, it's definitely getting more exciting. Everything we've worked on is finally coming together."
"They've played big events," she continued, "I've played big events, but we haven't played anything big together, so it might be nice to get that experience under our belts."
"In a sense, it has kinda crept up on us," said Umlah. "We kept looking forward to the next time we could see Emily, or the next time we could practice together… now the next time we see her, we'll be on a plane, heading off to Finland!"