Back to Regina!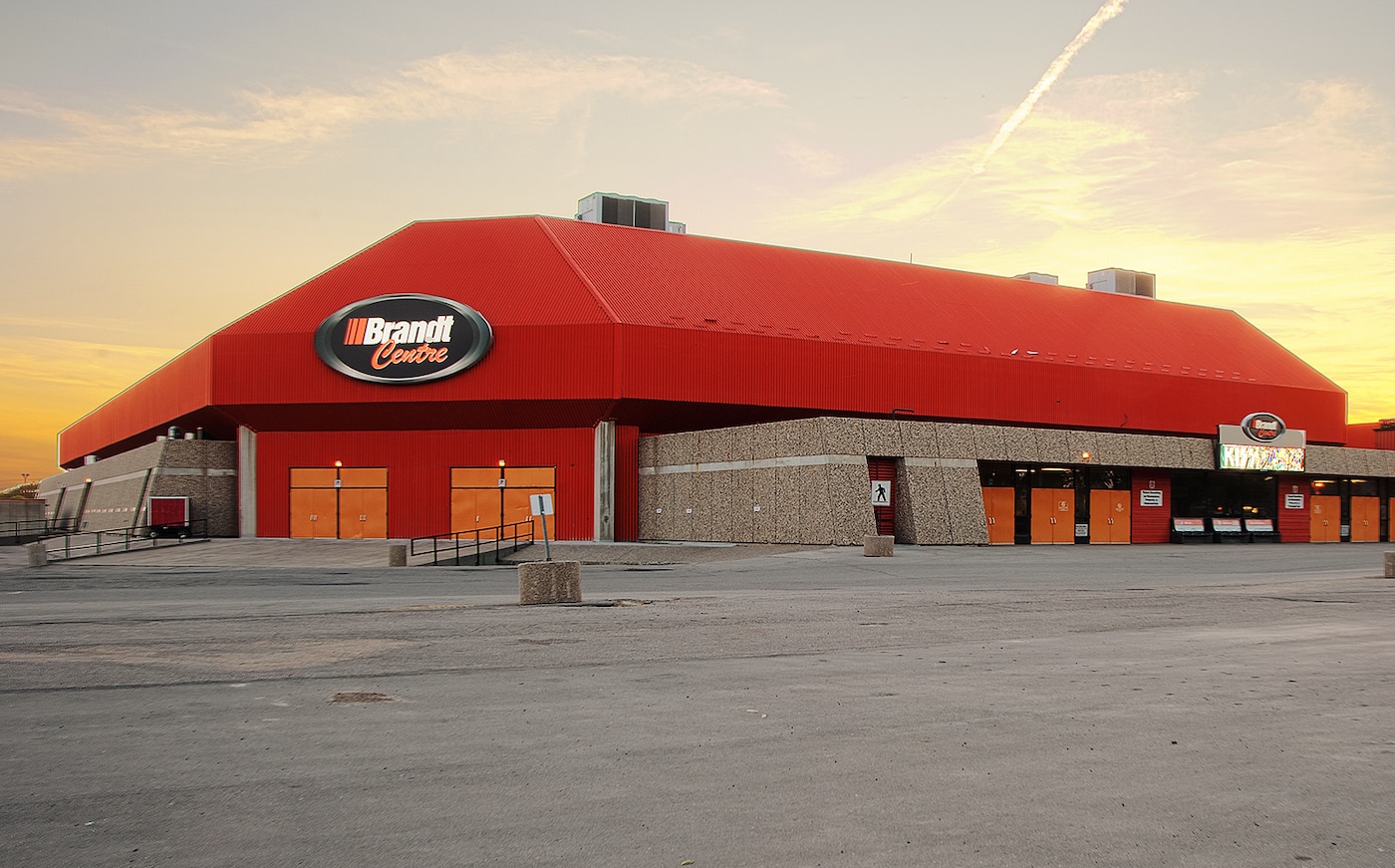 Saskatchewan capital to play host to 2024 Brier
Curling's biggest national championship will get a warm Saskatchewan welcome when the 2024 Brier, presented by AGI, is staged in Regina.
The 2024 Brier will take place March 1-10 at the Brandt Centre, it was announced today by Curling Canada.
"Curling and Saskatchewan go hand in hand," said Katherine Henderson, Chief Executive Officer of Curling Canada. "With Regina's rich curling history and its passionate and dedicated curling community, we're thrilled to be bringing our marquis men's championship back to Regina."
The Brier has been played at the Brandt Centre three previous times — in 2018 (won by Team Canada's Team Brad Gushue); in 2006 (won by Quebec's Team Jean-Michel Ménard) and 1992 (won by Manitoba's Team Vic Peters).
Previous Regina-hosted Briers took place in 1976 (the memorable victory by Newfoundland/Labrador's Jack MacDuff) and 1955 (just as memorable as Garnet Campbell of Avonlea and his three brothers won Saskatchewan's first Brier title).
"We are excited to have the Brier hosted on Treaty 4, in Regina!" said Annie Charles, Co-Chair of Indigenous Destinations Saskatchewan (IDSK) and Economic Development & Relationship Consultant at FHQ Developments. "This is a great tourism opportunity not only to share our city's story but also to highlight our Indigenous culture, language and stories. We look forward to working with the host committee to welcome curlers across the country with open arms and prairie hospitality to Treaty 4 territory. We hope this will allow us to showcase our partnerships, their efforts in Reconciliation throughout the city and it's a great opportunity to increase Indigenous Tourism in the Greater Regina Area."
"Today's announcement is good news for the province," The Honourable Jeremy Harrison, Minister Responsible for Tourism Saskatchewan, said. "Curling is Saskatchewan's official sport and we have some of the most dedicated fans and volunteers. There will be great excitement and anticipation for the 2024 Brier. Hosting this event will put Saskatchewan hospitality on full display at a national level and boost the visitor economy."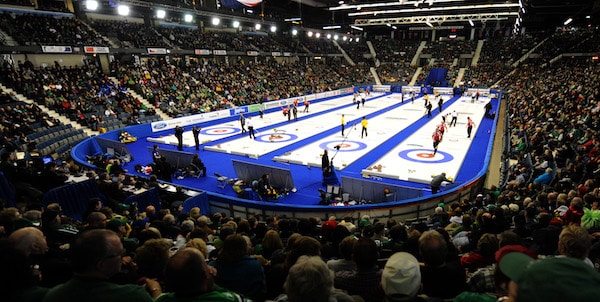 The Brandt Centre, part of the Evraz Place complex, is home to the Western Hockey League's Regina Pats. The arena also has hosted numerous major curling events, including the past Briers mentioned. Other major past events at the Brandt Centre include the 2011 World Men's Curling Championship (won by Canada's Team Jeff Stoughton), the 2008 and 1998 Scotties Tournament of Hearts (won by Manitoba's Team Jennifer Jones and Alberta's Team Cathy King respectively), the 2002 Continental Cup, the 2001 Canadian Curling Trials and the 1983 World Men's Championship (won by Canada's Team Ed Werenich). The 1973 World Men's Championship also was played in Regina (won by Sweden's Team Kjell Oscarius).
"We are thrilled Regina will be hosting the 2024 Brier," said Regina Mayor Sandra Masters. "From sheet to sheet, generation to generation, curling continues to be a part of the DNA of our city and province. We cannot wait to welcome athletes and fans back to Regina in 2024 and demonstrate once again, why we are the heart of curling."
Saskatchewan teams have prevailed seven times in the Brier, starting with Garnett Campbell's 1955 triumph. The legendary Ernie Richardson foursome won four titles in five years (1959, 1960, 1962, 1963), while Harvey Mazinke won in 1973. Rick Folk's 1980 victory is the most recent for a Saskatchewan entry.
"Our province is passionate about curling — as participants, as volunteers and as fans, so I know today's announcement will make a lot of people very happy," said Kellyn Geiger, Executive Director of CURLSASK. "It will be a wonderful opportunity to show off our province and our sport to the entire country."
The winner of the 2024 Brier will represent Canada a month later at the World Men's Curling Championship March 30-April 7 in Schaffhausen, Switzerland. Additionally, the winning team will return to defend its title as Team Canada at the 2025 Brier.
The first entry into the 2024 Brier will be decided on March 12 in London, Ont., as the 2023 Brier winner is decided that day, and will play as Team Canada in Regina.
"We are thrilled to have another opportunity like this, and we're truly thankful that we have a chance to welcome the Brier back to Regina," said Bernadette McIntyre, Chair of the Curl Regina Bid Committee. "We have an exciting and intense 15 months in front of us, however our crew is eager to get to work and make this Brier memorable and fun for everyone!"
Ticket and volunteer information will be released in early 2023. Fans are encouraged to sign up on the Curling Canada Collective to receive updates.
The Brier has been played in 32 cities across Canada, from Victoria to St. John's. Teams from Alberta have won 29 times, followed by Manitoba with 27 titles. New Brunswick, Prince Edward Island, the Yukon, Northwest Territories and Nunavut have yet to win.
TSN/RDS2, the official broadcast partner of Curling Canada's Season of Champions, will televise all of the action from Regina.