On home soil!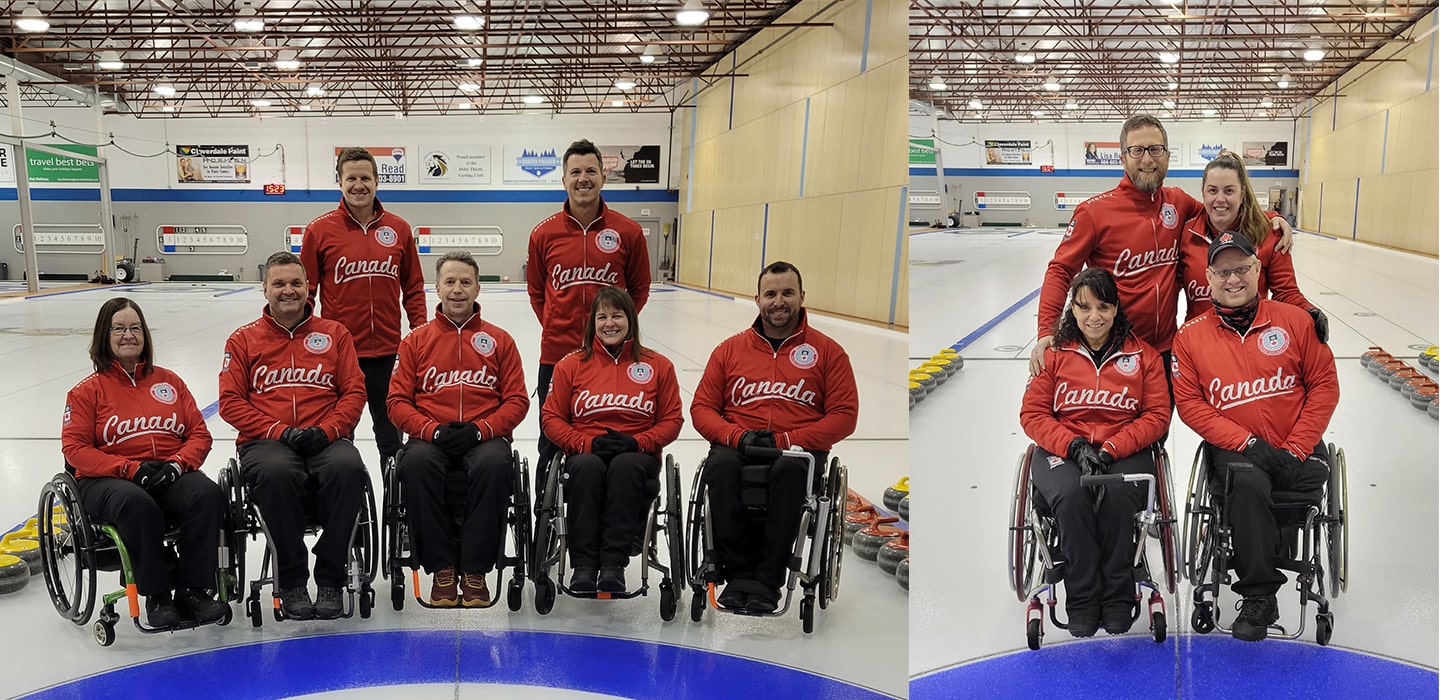 Canadian teams in final preparation for World Wheelchair Curling Championships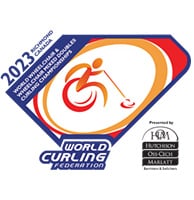 On the heels of their pre-event preparation camp, Canada's teams at the 2023 World Wheelchair Curling Championship and the 2023 World Wheelchair Mixed Doubles Curling Championship are ready to compete for world championship titles on home soil. The world championships run concurrently in Richmond, B.C., from March 4-12, 2023.
The two teams are practising together from Feb. 27 to March 2 at the Delta Thistle Curling Club in North Delta, B.C. The teams are also training at the Richmond Oval High-Performance Centre.
"Both teams have been incredibly dedicated and hard-working in preparation for the world championships," said Kyle Paquette, National Program Director. "As usual, the goal of our preparation camp is to acclimatize to a new timezone, optimize energy and wellness, and to refine and rehearse our performance plan. Despite having to manage some travel delays and disruptions due to weather earlier in the week, both teams have settled in and are excited for the event to begin."
Representing Canada in the twelve-team field at the World Wheelchair Curling Championship are skip/lead Mark Ideson (London, Ont.), fourth Jon Thurston (Dunsford, Ont.), third Ina Forrest (Spallumcheen, B.C.), second Gil Dash (Wolseley, Sask.) and fifth Marie Wright (Moose Jaw, Sask.). They will be supported by head coach Mick Lizmore and team leader Paquette.
"It's great to be together with the full complement of players and staff here in Richmond," said Ideson. "Spirits are high leading into worlds and final preparations are going well."
In the World Wheelchair Mixed Doubles Curling Championship, Canada will be represented in mixed doubles by Collinda Joseph (Stittsville, Ont.) and Dennis Thiessen (Winnipeg). They are supported by head coach Dana Ferguson and team leader Kyle Turcotte.
Both of Canada's teams will be supported in Richmond by Dr. Steven Macaluso (Physician), Sari Shatil (Physiotherapist), Erin Brennan (Mental Performance Consultant), and Wendy Morgan (Leadership Support).
China, Sweden, and Canada were medallists at last year's Beijing 2022 Paralympic Games, with Canada earning bronze at the event. There are many new teams and faces at this year's world championships. Although there are notable lineup changes within the top teams in the world, including on Teams China, Sweden and South Korea, Canada is entering the event with an experienced and well-established team.
On the mixed doubles side, Sweden, Hungary, and Norway captured podium positions at last year's inaugural world championship. However, given the infancy of the discipline and the new nations competing and changing lineups, it is difficult to pick favourites in either pool. In addition to Canada, teams to watch include China, Norway and Latvia.
The World Championships will be held at the Richmond Curling Centre, a long-time hub for wheelchair curling in Canada. Richmond is located 20 minutes from Vancouver and was home to speed skating at the 2010 Vancouver Olympic Winter Games.
There will be free entry to watch the event live. The World Curling Federation will provide coverage of select games at the World Wheelchair and World Mixed Doubles Wheelchair Curling Championships. Watch live games on The Curling Channel in partnership with Recast. For non-feature games, Curl BC will provide an international live stream of static camera footage on its YouTube channel. Canadians can watch feature games on the CBC Sports YouTube channel.