Horgan a heartbreaker!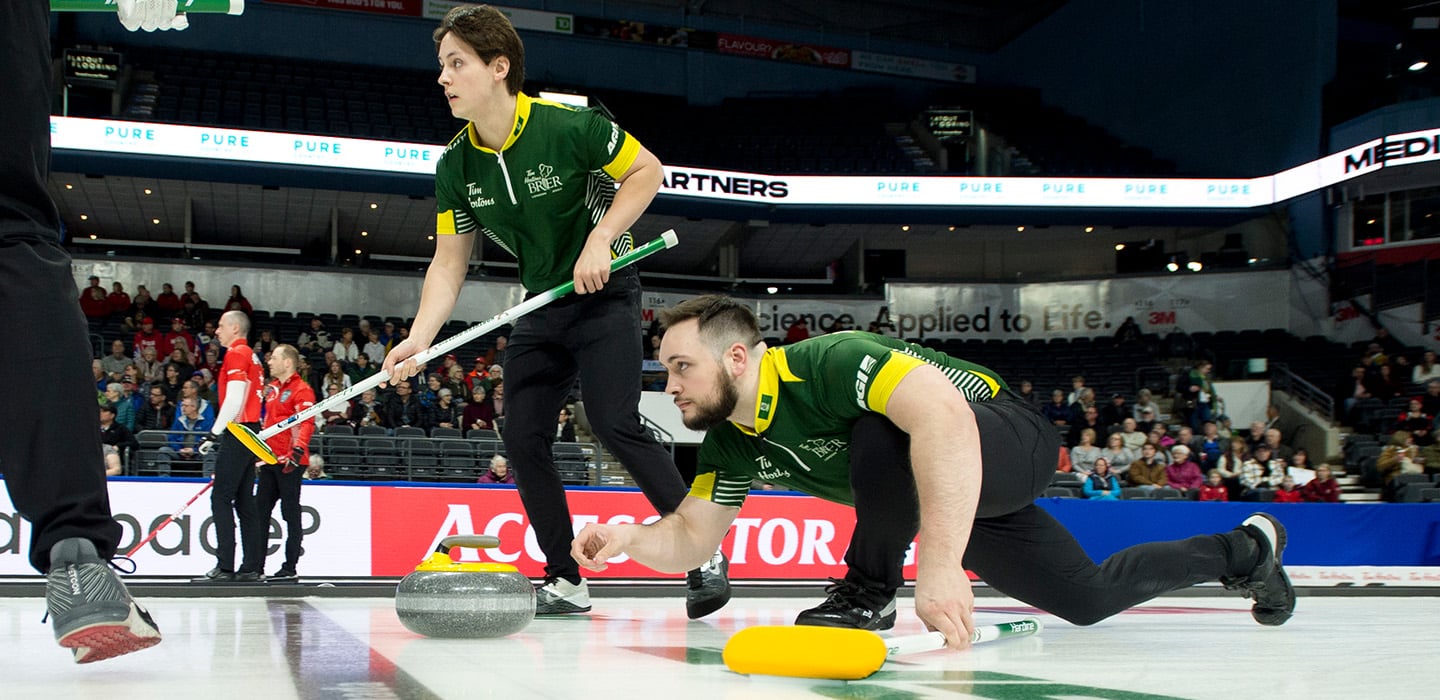 Team Northern Ontario's win means curtains for two teams at Tim Hortons Brier
Tanner Horgan and Team Northern Ontario made their fans back in Sudbury, Ont., happy campers Friday morning with a big win at the 2023 Tim Hortons Brier, presented by AGI, in London, Ont.
At the same time he broke some hearts in Manitoba and Nova Scotia.
Northern Ontario's 7-4 win over skip Matthew Manuel's Team Nova Scotia (3-4, Halifax) at Budweiser Gardens cleared up several things in the Pool A standings as round-robin play entered its final day. It lifted Team Horgan to a 6-1 record and stamped the boys from the Northern Credit Union Curling Club as one of three teams 'QUALIFIED' for the weekend playoffs. Team Alberta's Kevin koe and Team Manitoba's Matt Dunstone had previously qualified.
Alas, it also put a fork in the Bluenosers and Team Wild Card 2 (4-3, Morris, Man.), skipped by Reid Carruthers. Both teams had their moments this week but suffered too many losses and paid the price.
Team Northern Ontario, meanwhile, moves into a second-place tie with Alberta's Team Koe, with another goal in mind. First place and the first-round bye in the Page seeding playoffs is still up for grabs. Team Manitoba's Dunstone (7-0, Winnipeg) leads the pool.
And here the plot thickens. Team Manitoba and Team Northern Ontario collide on the afternoon draw.
Horgan admitted he saved himself a lot of grief by winning.
"We can go into the next one (against Team Manitoba) feeling loose," he said. "We're still in the hunt for first place, too."
Skip Manuel was the architect of his own defeat. He faced a relatively routine draw to the button with backing in the eighth end but came out super heavy and slid through the house. The steal of three sealed his fate.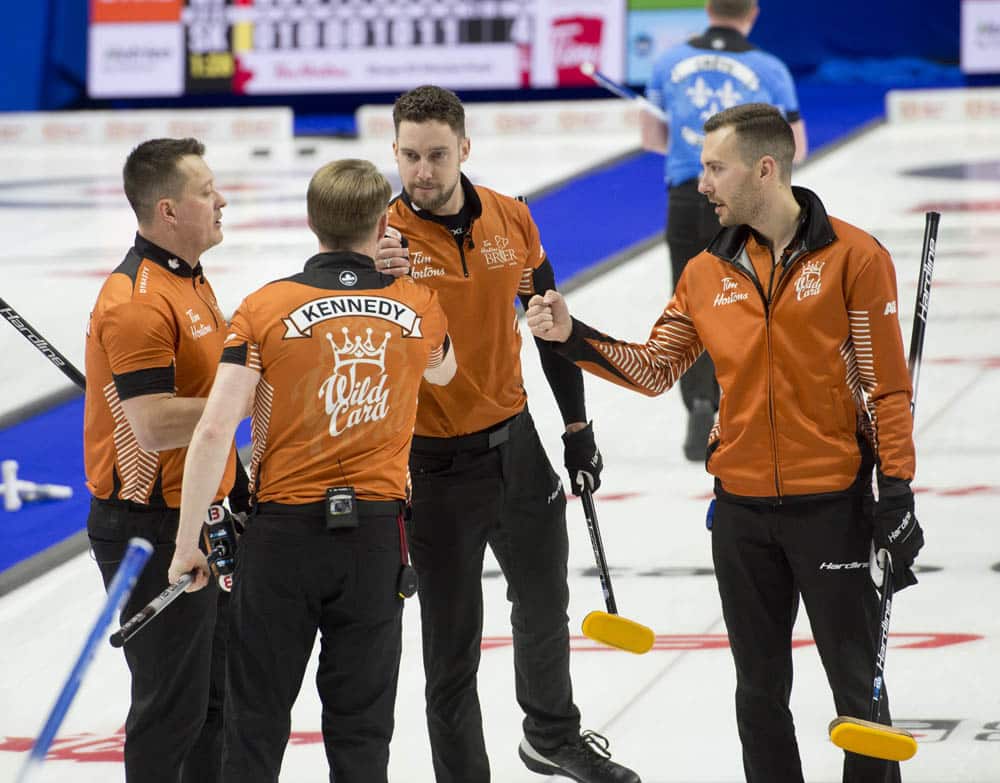 "We were outplaying them," said Manuel, who was crushed by the defeat. "A draw to the button is a shot we're pretty used to making. I got a little fooled. There were a couple of shots I threw this week I'd like back, and that was one of them."
Team Northern Ontario wasn't about to let their opponents off the hook.
"It was a battle all game," said Horgan. "We needed to grind it out, make shots, and we got our break when we really needed it. We stayed cool and played a real solid last two ends."
Playoff lives in Pool B were prolonged and ended in the morning draw. Also kissing its playoff chances goodbye after a loss was Team Wild Card 3 (3-4, St. Albert, Alta.) skipped by Karsten Surmay.
Skip Brad Gushue's Team Canada (6-1, St. John's, N.L.), revving its engine for the stretch run, bounced Team Sturmay 8-3.
Skip Félix Asselin's Team Quebec (4-3, Glenmore/Belvédère/Etchemin/Valleyfield) was in no danger of being bounced out of the playoff race in Pool B, but fumbled a glorious opportunity to strengthen its position after losing 8-7 to Team Wild Card #1 (6-2, Calgary) skipped by Brendan Bottcher. Team Asselin had the hammer and a one-point lead coming home but coughed up a steal of two.
Quebec must win its final game and hope for an Ontario loss tonight for a chance at the playoffs.
In the other Pool A game on the ice, Team Saskatchewan (3-4, Regina), skipped by Kelly Knapp, stole in three consecutive ends, including an extra, to post a 6-5 win over the Northwest Territories (1-6, Yellowknife) skipped by Jamie Koe.
The final goes Sunday, March 12.
The Tim Hortons Brier champion will wear the Maple Leaf at the 2023 BKT Tires & OK Tire World Men's Curling Championship, April 1-9 in Ottawa.
The 2023 Tim Hortons Brier continues Thursday with draws at 2 p.m. and 7 p.m. (all times ET).
Live scoring, standings and statistics for the 2023 Tim Hortons Brier are available at curling.ca/scoreboard.
TSN and RDS2 will provide complete coverage of the 2023 Tim Hortons Brier. CLICK HERE for the complete schedule.
For ticket information for the 2023 Tim Hortons Brier, go to www.curling.ca/2023brier/tickets/