Rising Stars!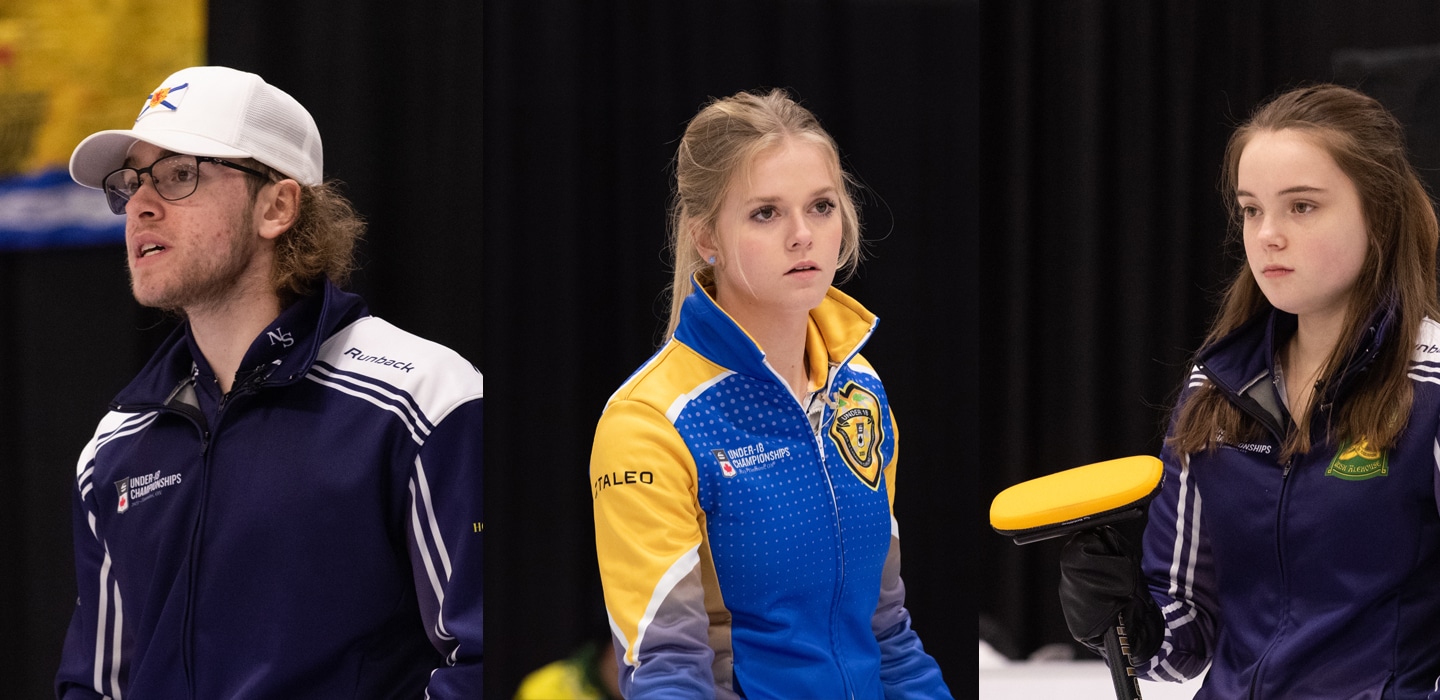 Canadian Junior Championships start Sunday in Rouyn-Noranda, Quebec
Curling fans keeping an eye on Canada's rising stars will have a busy week ahead in Rouyn Noranda, Quebec.
As the New Holland Canadian Junior Championships get underway Sunday, the Under-20 field will be stacked with participants fresh with national experience at this year's U18 Nationals, Canada Winter Games, and U-Sport Championships.
Headlining the men's draw will be Ontario skip Landan Rooney, now playing out of the Dixie Curling Club. Rooney is the defending champion of the Canadian Juniors, and recently competed at the World Junior Championships in Germany. Although this team is a change from last year, Rooney will hope to take that experience into the playoff round.
Also in the men's field is Nova Scotia's Callan MacIsaac, out of Truro, N.S. MacIsaac had an impressive run winning bronze at the U18 Nationals in Timmins, Ont., earlier this year, and went on to win gold at the Canada Winter Games in February.
New Brunswick's Timothy Marin, who skipped the silver medal winners at the U-18 event, also competed in the Canada Winter Games, and will also be in Quebec for the Juniors.
The Alberta squad who won the U-18's (Zachary Davies) did not qualify for this event. Instead the Alberta champions skipped by James Ballance and the University of Alberta team skipped by Johnson Tao – fresh off U-Sport Nationals last week – will represent the Wild Rose province.
The junior women's field is equally stacked.
Two-time national champion Myla Plett (Airdrie & Sherwood Park, Alta.) will skip the Alberta squad, looking to add a U-20 win to her U-18 gold medal and Canada Winter Games silver – both earned earlier this year.
Trying to stop her will be Nova Scotia's Sophie Blades (Chester, N.S.) who won the Canada Games gold medal, and took bronze at the U18 championship.
And while they're not the New Brunswick champions (that's Fredericton's Jenna Campbell), Moncton's Melodie Forsythe will look to improve on her silver medal from the U18s.
Eighteen teams of each gender will be split into two nine-team pools. After a round robin is completed within the pool, the top three teams will advance to the playoff round. The top two seeds will get a bye to the semifinal.
Games will be played at the Arena Jacques Laperriere and the Noranda Curling Club starting at 4:00 pm ET on Sunday.
For event info, scores, and draws, please visit: https://www.curling.ca/2023under21/
For streaming information, visit: https://plus.curling.ca/schedule?competitionId=8135&idx=2