Back in the bronze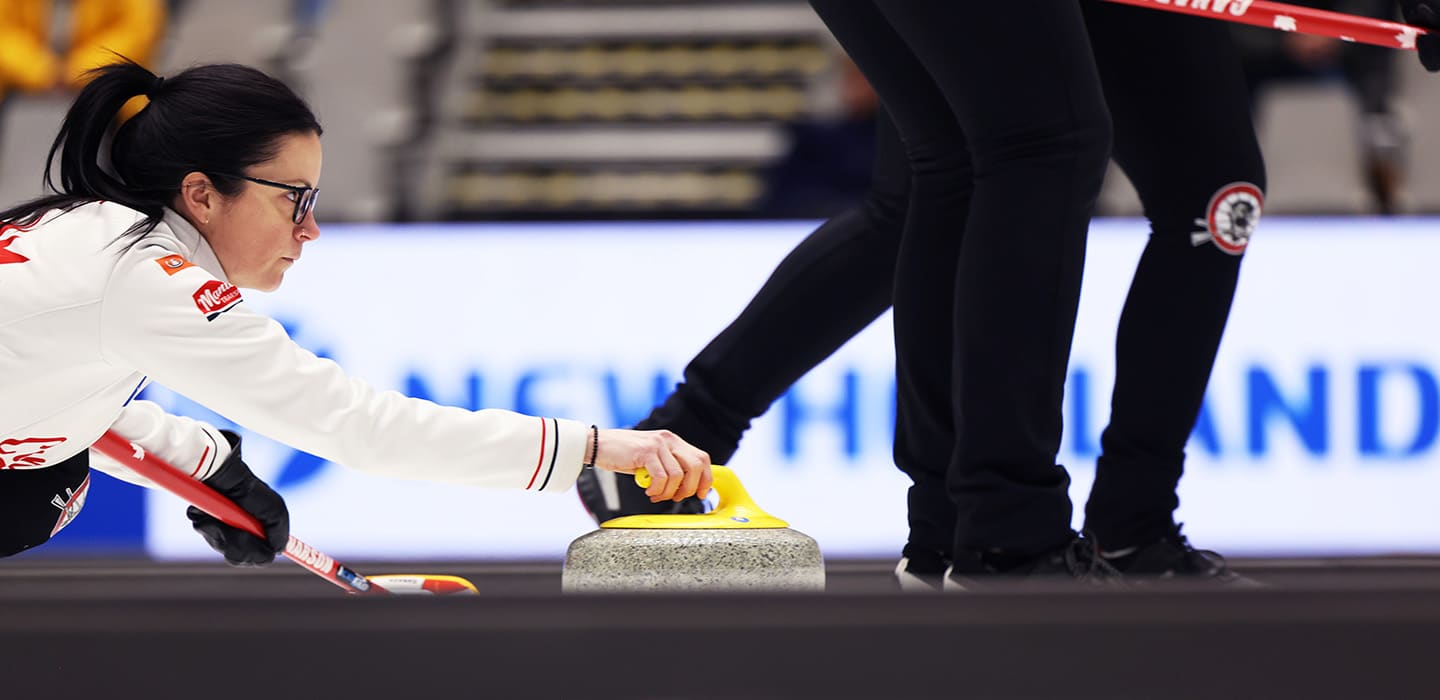 Canada to play in bronze-medal game at world women's championship
SANDVIKEN, Sweden — Canada's Team Kerri Einarson will compete for a bronze medal at the 2023 LGT World Women's Curling Championship, presented by New Holland.
Norway's Team Marianne Roervik punched its ticket to the gold-medal game with an 8-5 win against the Canadian team from Gimli, Man., on Saturday evening at Goeransson Arena.
It will be the second consecutive bronze-medal game for skip Einarson, vice-skip Val Sweeting, second Shannon Birchard, lead Briane Harris, alternate Krysten Karwacki, coach Reid Carruthers and national coach Renée Sonnenberg.
One bad end has been Canada's Achilles heel throughout the event and giving up a score of three in the ninth turned out to be the difference.
With the game tied 5-5, Norway was counting as many as four during the end. Canada made a draw behind cover to sit shot, but Norway played an in-off to sit three. Canada attempted to draw in on the in-turn side of the sheet but was light. While Norway didn't score a fourth point, it was late enough in the game that the three-ender led the nation to its first world women's final since 2004 (coincidentally in nearby, Gaevle, Sweden, where Canada's Colleen Jones defeated Norway's Dordi Nordby in the gold-medal game). 
"It was a pretty unfortunate ninth end with too many back-to-back misses. We got ourselves in some trouble and I made a good one on my first, but she came up with a really good shot," Einarson said. "I think we needed to leave our first one a hair higher or go deeper. We were right in between and it was just top four. We needed tee-line or better."
Canada had a good start to the game and forced its opponents to chase. In the first end, Team Einarson applied pressure by getting a shot behind cover and it forced Norway into making precise shots. Eventually, Norway's fourth-rock thrower Kristin Skaslien tucked a shot away into the back four-foot and while she had a chance to score two, Norway settled for a single.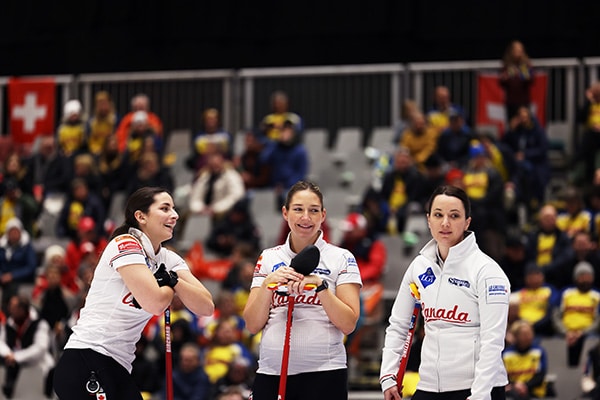 Canada blanked the second and scored two in the third for the early lead. On Einarson's first, the team made a hit-and-roll behind cover, followed by a great team draw for the second point when the sweepers had to wait for the stone to cross by a corner guard and sweep it the rest of the way.
"We played really well. We just have to be better on our execution. We're building and it feels good to be making some good shots and reading the ice better, we've just had one bad end," Einarson said.
Norway took the lead again in the fourth with a score of three. It was an otherwise great end played by the Canadians, but the team ticked a Norwegian centre guard into the house on skip stones, leading to a draw for three.
The three-ender did not quell the Canadians. After scoring one in the fifth, Canada tied the game in the sixth end with a steal of one when Norway rolled out of the house on its hit.
But for every big shot by the Canadians, Norway had a response of some kind. In the seventh end, Sweeting made a freeze that set up the Canadians for a potential steal, but Norway replied with a double tap to sit shot and score one to regain the lead. Canada tied the game in the eighth with a single before Norway pulled away with the game in end nine.
Canada takes on host nation Sweden's Team Anna Hasselborg in a rematch of last year's bronze-medal game on Sunday at 4 a.m. (all times ET). Canada's Team Einarson earned the extra-end victory last year in Prince George, B.C.
Norway plays Switzerland's Team Silvana Tirinzoni in the gold-medal game at 9 a.m. Team Tirinzoni is attempting to earn its fourth-straight world women's title.
For Team Canada updates, go to www.curling.ca. Follow us on Twitter, Instagram and Facebook.
TSN/RDS2, the official broadcast partners of Curling Canada's Season of Champions, will provide live coverage of Canada's round-robin games and all playoff games. CLICK HERE for their complete broadcast schedule.
The list of teams, schedule information and live scoring can be found on the event website.
The French version of this story will be posted as soon as possible at www.curling.ca/?lang=fr.