Moving on up!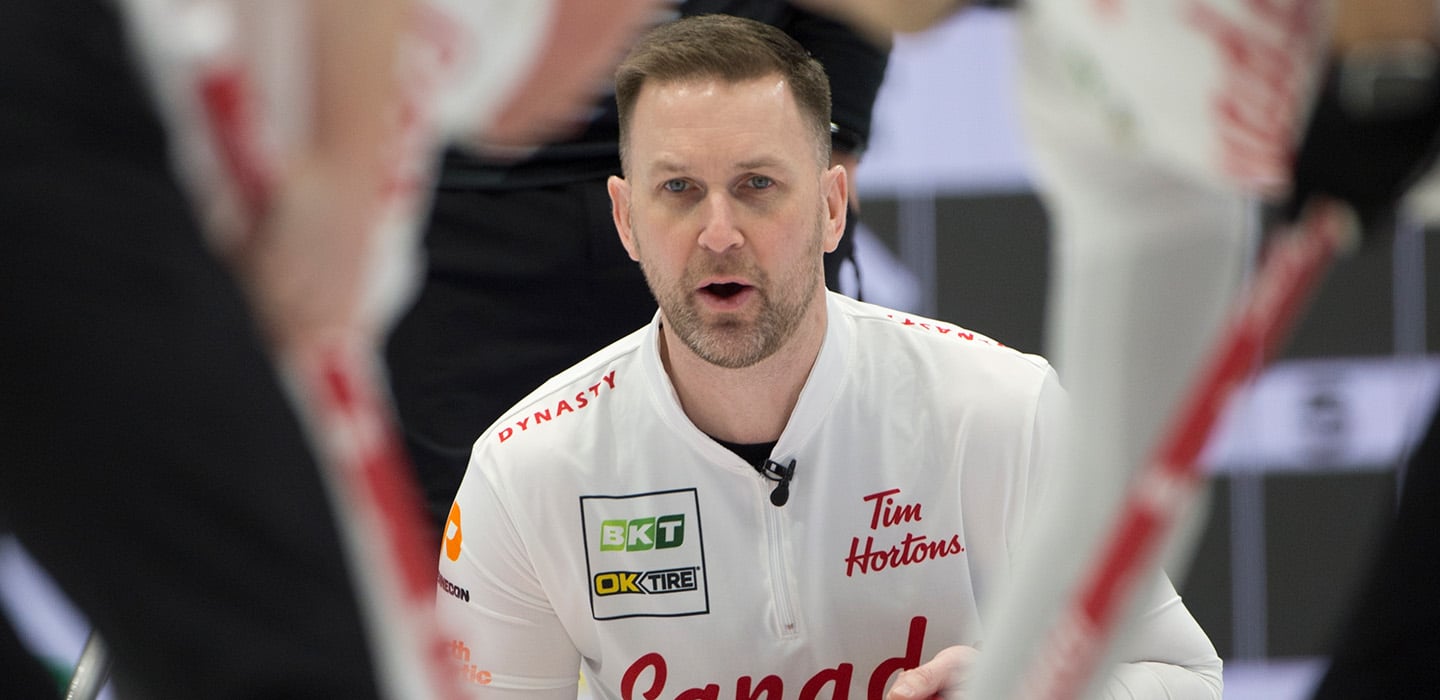 Team Canada brushes aside Kiwis at world men's championship 
New Zealand is noted for its All-Blacks rugby team, the Kiwi bird and actor Russell Crowe.
Curling? At this time, not so much.
But New Zealand's men's curling team was on full display to the curling world on Sunday afternoon at the 2023 BKT Tires & OK Tire World Men's Curling Championship at TD Place in Ottawa.
Brad Gushue, skip of Team Canada, one of the top outfits in the world, squared off against skip Anton Hood and his Team New Zealand in Draw 4, and while Canada earned the win, the developing curling nation earned its chance to showcase its skills to an international audience. The Canadians — including vice-skip Mark Nichols, second E.J. Harnden, lead Geoff Walker, alternate Ryan Harnden, team coach Caleb Flaxey and national coach Jeff Stoughton — ran away with an 8-2 win to improve their record to 2-1 in the 13-team, round-robin standings.
Gushue said his team is getting closer to where they want to be.
"Generally it takes four or five games when I look at my Brier experience to feel comfortable with the ice and the environment," he said. "Hopefully we can get a win tonight and tomorrow and get that mojo going. We're getting closer."
Team Canada plays Norway's Team Magnus Ramsjfell (2-0) tonight.
The Kiwis, all rookies at the world event, dropped their third game in a row and found themselves at the bottom of the standings, but developing with experience in each game.
It wasn't the first meeting between the two teams.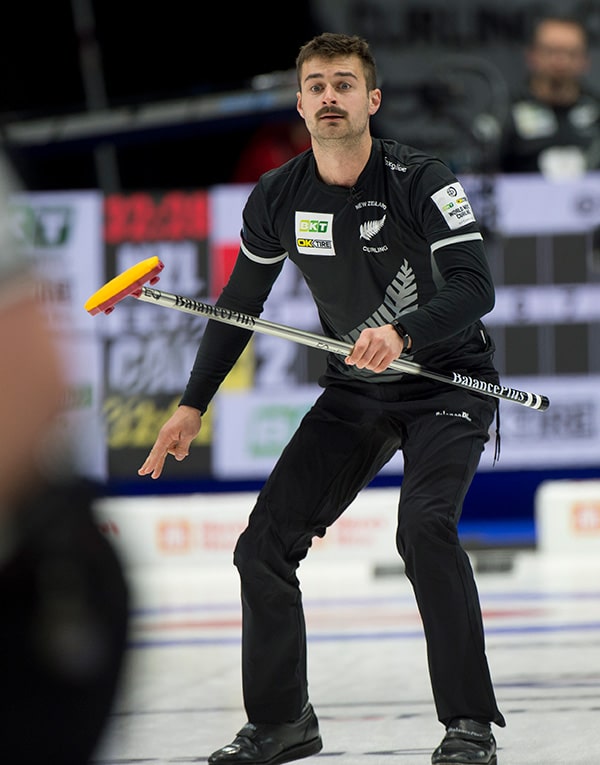 "We had an opportunity to play those guys in Calgary at the Pan Continental in the fall," Gushue said. "They hung in there for a number of ends and made some shots. We expected that today."
There was one scary moment for the Canadians. It came in the second end when Hood made a superb angle raise double takeout to lie three. Gushue then drew to the button for shot, but the way the rocks were positioned, Hood had a chance to make an up-weight double for six.
He hit and stuck and Team Canada escaped with a steal of one and a 3-0 lead.
"We got quite nervous in the second end when he had a shot for five or six," said Gushue. "I know he was capable of making it. So we dodged that bullet.
"After that I thought we controlled the game and didn't give them any chances."
Indeed. From there the Canadians played their high quality, patient game, putting constant pressure on the Kiwis. Hood was forced to draw against four in the third and hit against four in the sixth for singles.
Nichols was particularly efficient, shooting 96 per cent, a sharp contrast from his opening game where he admitted he needed to get better after a loss to Team Switzerland.
The enthusiastic and large afternoon audience was focussed on Team Canada's game, naturally, but they couldn't help but keep glancing at the Battle Royale between two tournament biggies, Team Scotland and Team Sweden, on a nearby sheet. The two teams entered the game with 2-0 records, and something had to give.
It did.
Team Sweden skip Niklas Edin, back to defend his title and try to win an unprecedented seventh world championship, squeezed out a 7-4 victory over the Scots, skipped by Bruce Mouat.
The game was everything you could want from two superb teams, and could be a prelude to more fireworks between them in the playoffs. The game wasn't decided until the ninth end when the Swedes scored three to break open a 4-4 tie.
The win gives the Swedes an 11-10 edge in head-to-head matchups.
Team Switzerland (3-0) also kept pace with the Swedes atop the standings. Skip Yannick Schwaller and his Swiss mates, with Benoit Schwarz throwing fourth stones, scored three in the fifth end en route to a 7-3 win over Team Germany (0-2), skipped by Sixten Totzek.
In the only other game on the afternoon schedule, skip Riku Yanagisawa's Team Japan (2-0) remained unbeaten after posting a 9-2 win over Team South Korea (1-2), skipped by Byeongjin Jeong.
The top six teams qualify for the playoff round, with the top two receiving a bye while the remaining four play in the first round. The medal games will be played Sunday, April 9.
The 2023 BKT Tires & OK Tire World Men's Curling Championship continues Sunday with a draw at 7 p.m. (all times ET).
Live scoring, standings and statistics for the 2023 BKT Tires & OK Tire World Men's Curling Championship are available by CLICKING HERE.
TSN and RDS will provide coverage of the 2023 BKT Tires & OK Tire World Men's Curling Championship. CLICK HERE for the complete schedule.
For ticket information for the 2023 BKT Tires & OK Tire World Men's Curling Championship, go to www.curling.ca/2023worldmen/tickets/
This story will be available in French as soon as possible at www.curling.ca/2023worldmen/nouvelles/?lang=fr