SCOTCH ON THE ROCKS!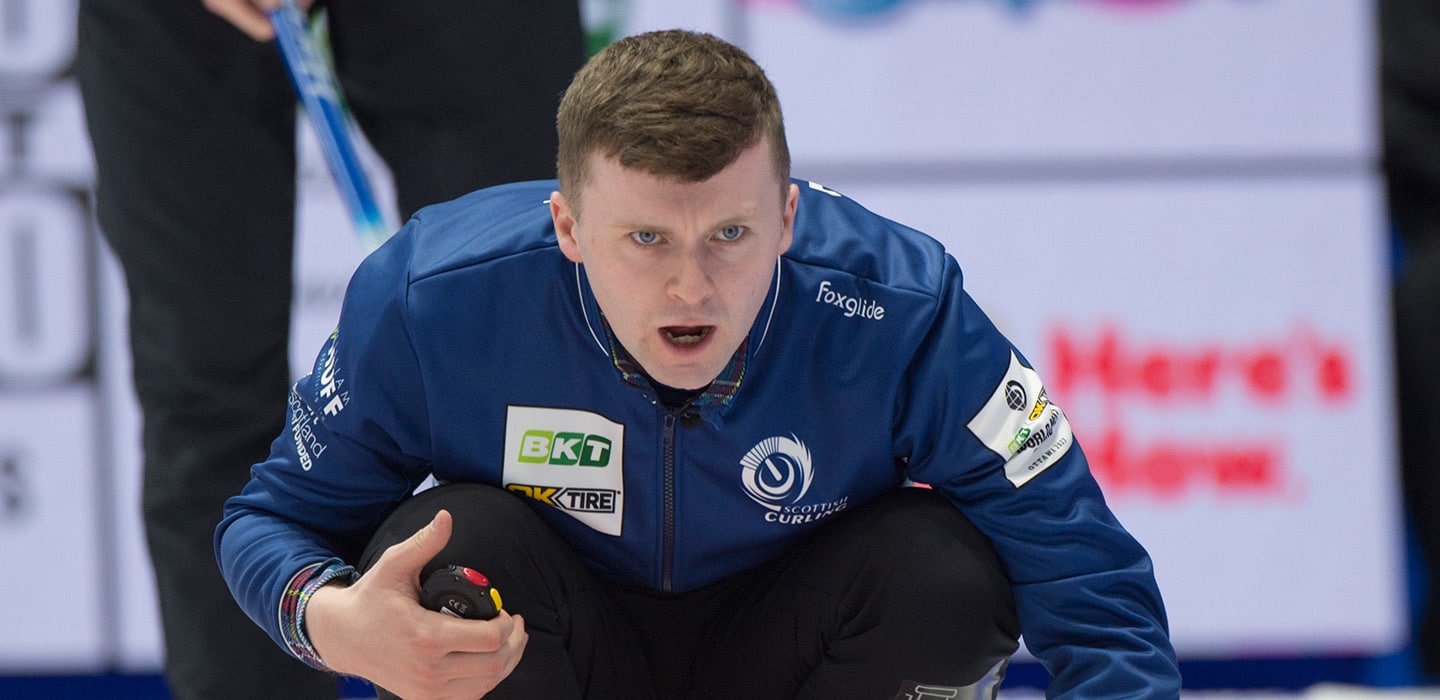 CANADA EARNS BOOST AS SCOTLAND DETHRONES NORWAY
Thanks to a near-perfect Thursday afternoon performance by Scottish skip Bruce Mouat at the 2023 BKT Tires & OK Tire World Men's Curling Championship at TD Place in Ottawa, Brad Gushue and the Canadians are back in the mix for a top-two finish and bye to Saturday's semifinal.
Scotland's win over Norway (8-2), skipped by Magnus Ramsfjell, dropped the Norwegians out of a tie for first with Yannick Schwaller's Swiss team (9-1).
Mouat laughed when he was told he helped give the Canadians a hand in their bid to finish in the top.
"Well, I like helping people," said Mouat. "Maybe he can pay me back tonight."
Mouat, skip of Team Scotland (7-2), was brilliant as he curled 90 per cent in Thursday afternoon's 9-5 win against Norway.
Mouat feels his team is peaking at the right time.
"The last two days have been really good. Been close to the 90s most of the time. I feel like we're in a good spot.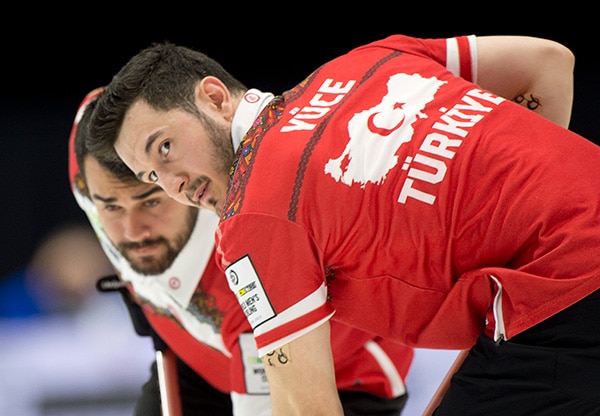 "It's a natural progression learning from the ice. You get used to the atmosphere in the arena. Definitely feel we're on the upward trajectory."
Aside for a Thursday night date with the Canadians, Scotland's remaining matchups with the Czech Republic (3-7), skipped by Lukas Klima, and New Zealand (1-8), skipped by Anton Hood, shouldn't present as much of a challenge as Canada.
Mouat looks forward to the energy of the hometown crowd in Ottawa.
"Really excited to play them (Canada). I hope the stands are filled tonight and we have a good battle and give the fans what they want."
Schwaller's team from Switzerland (9-1) clinched a playoff berth with a 12-9 win against Team United States (3-7), skipped by John Shuster. The Swiss have not played Niklas Edin's Swedish team, who sit in outright second place.
Joel Retornaz's Italian team (6-4) bounced back from an early exit from Thursday morning's tilt with Sweden, posting an 8-4 win against the Czech Republic. Italy moves into sole possession of sixth ahead of Riku Yanagisawa's group from Japan (5-4) – but they also have yet to play each other.
With seven losses, the United States and the Czech Republic officially fall out of the playoff race.
Team Turkey (2-8), skipped by Ugurcan Karagoz, capped off a perfect Thursday by beating Byeongjin Jeong's South Korean team 8-3. Turkey earned its first-ever win at a world championship during Thursday morning's draw against New Zealand, as South Korea drops its ninth straight contest (1-9).
The top six teams qualify for the playoff round, with the top two receiving a bye while the remaining four play in the first round. The medal games will be played Sunday.
The 2023 BKT Tires & OK Tire World Men's Curling Championship continues Thursday with a draw at 7 p.m. (all times ET).
Live scoring, standings and statistics for the 2023 BKT Tires & OK Tire World Men's Curling Championship are available by CLICKING HERE.
TSN and RDS will provide coverage of the 2023 BKT Tires & OK Tire World Men's Curling Championship. CLICK HERE for the complete schedule.
For ticket information for the 2023 BKT Tires & OK Tire World Men's Curling Championship, go to www.curling.ca/2023worldmen/tickets/
This story will be available in French as soon as possible at www.curling.ca/2023worldmen/nouvelles/?lang=fr