New podcast!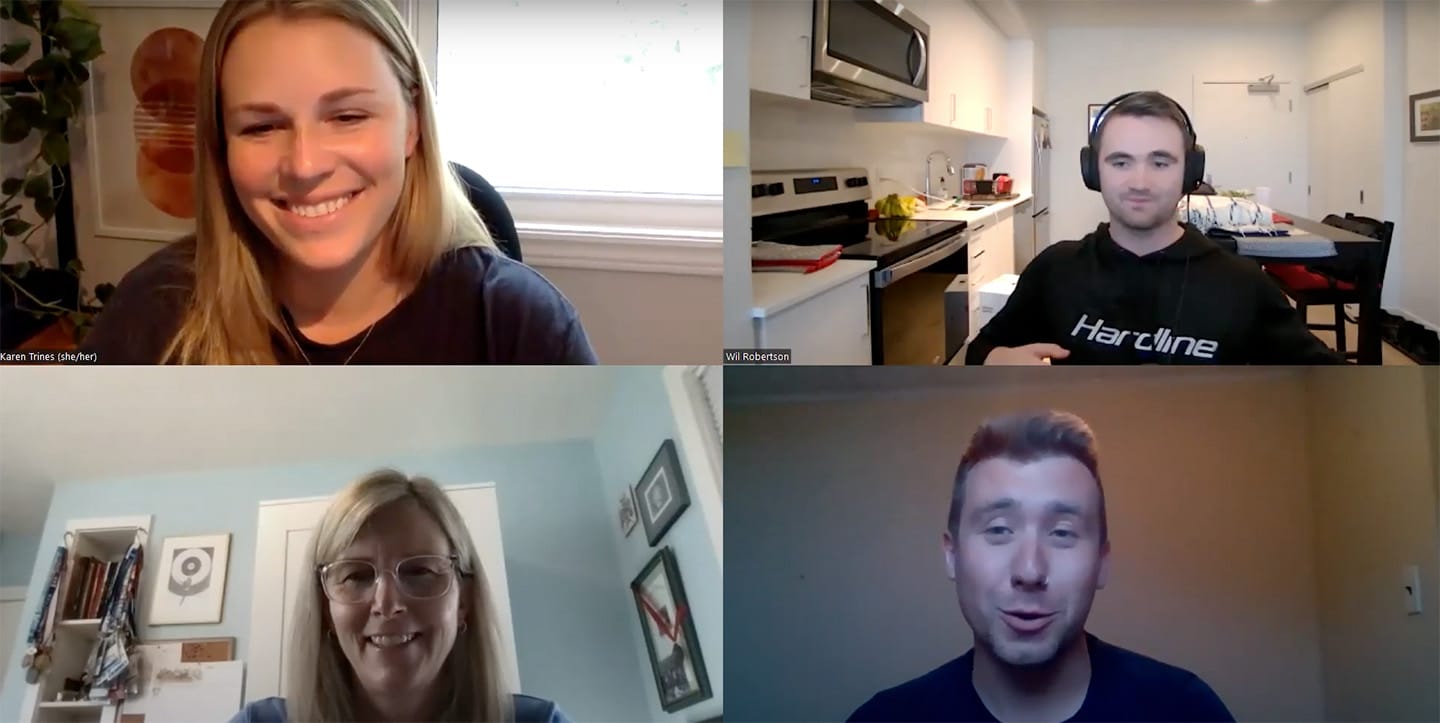 Curling for Change podcast brings topics of diversity, inclusion and grassroots success to the forefront
A new Curling Canada podcast brings authentic conversation and storytelling to the forefront and will provide blueprints for the curling community to grow the sport.
The Curling for Change podcast, hosted by Wil Robertson, brings together curlers, curling club leaders and industry experts for panel discussions. The eight-episode series touches on sexism, racism, homophobia and accessibility in the sport while creating paths forward for change through its first-person account storytelling.
The first podcast features 2022 Fran Todd All Heart Junior Curling Awards recipients, including Robertson himself, discussing their projects to create meaningful impact and change last season and why they were essential to their communities.
A new episode of Curling for Change will drop every Wednesday and it is now available to download and subscribe on all podcasting platforms. The video version of the podcast is immediately available on Curling Canada + for free and then will be released to Curling Canada's YouTube page the following week.
Host Robertson believes the conversations will open eyes to the necessary work curling facilities can put into action and create a more inclusive sport. The new podcast builds off his Fran Todd All Heart Award project last season when he started a program to host organized conversations about these issues at the Capital Winter Club in Fredericton. From that grew a desire to widen the scope and bring those conversations to a national audience.
"There are some issues we have to deal with in the curling community. Whether it's predominant in the curling community or not, we're trying to make our facilities more open spaces and trying to grow the game and with that becomes being more conscious of social issues and being better prepared to deal with them in the right way and that requires some tough and honest conversations," Robertson said. "But also learning from people that we trust and hearing from people where we may not know a lot of their life story because frankly many of them have never been given the opportunity to tell it."

Robertson's goal as host is to have no pre-determined outcomes or methods on the podcast. Instead, he will host a platform to allow Canada's curling community to openly and honestly discuss how to make curling a more accessible sport and grow the game by being more conscious of the social issues at hand and how to manage them more honestly.
"To hear the stories of folks in the curling community who have faced sexism, who have faced racism, who have faced barriers to curling and to hear those who are working on bettering that and improving that in the curling community. Well, how have they done that and what do they think we need to do to really help?" said Robertson. "A lot of it is giving folks a platform to tell their story and I'm just the person there to poke and prod with the questions and guide that storytelling."
The episodes will feature numerous guests, including Brier participant Greg Smith and Curling Canada's Manager of Youth Curling and NextGen Helen Radford to discuss the 2SLGBTQ+ community in curling, Scotties Tournament of Hearts competitor Laurie St-Georges discussing issues of sexism and Canadian wheelchair curling athletes to discuss accessibility at the local and national levels of the sport.
The podcast's guests go beyond those who play on the ice. Guests will include change-makers who are creating differences in our communities to grow the sport, including curlers to discuss BIPOC matters, and members of Robertson's home club, the Capital Winter Club, to showcase its story of setting the world record for the longest curling game and raising over $100,000 to support local mental health initiatives for youth.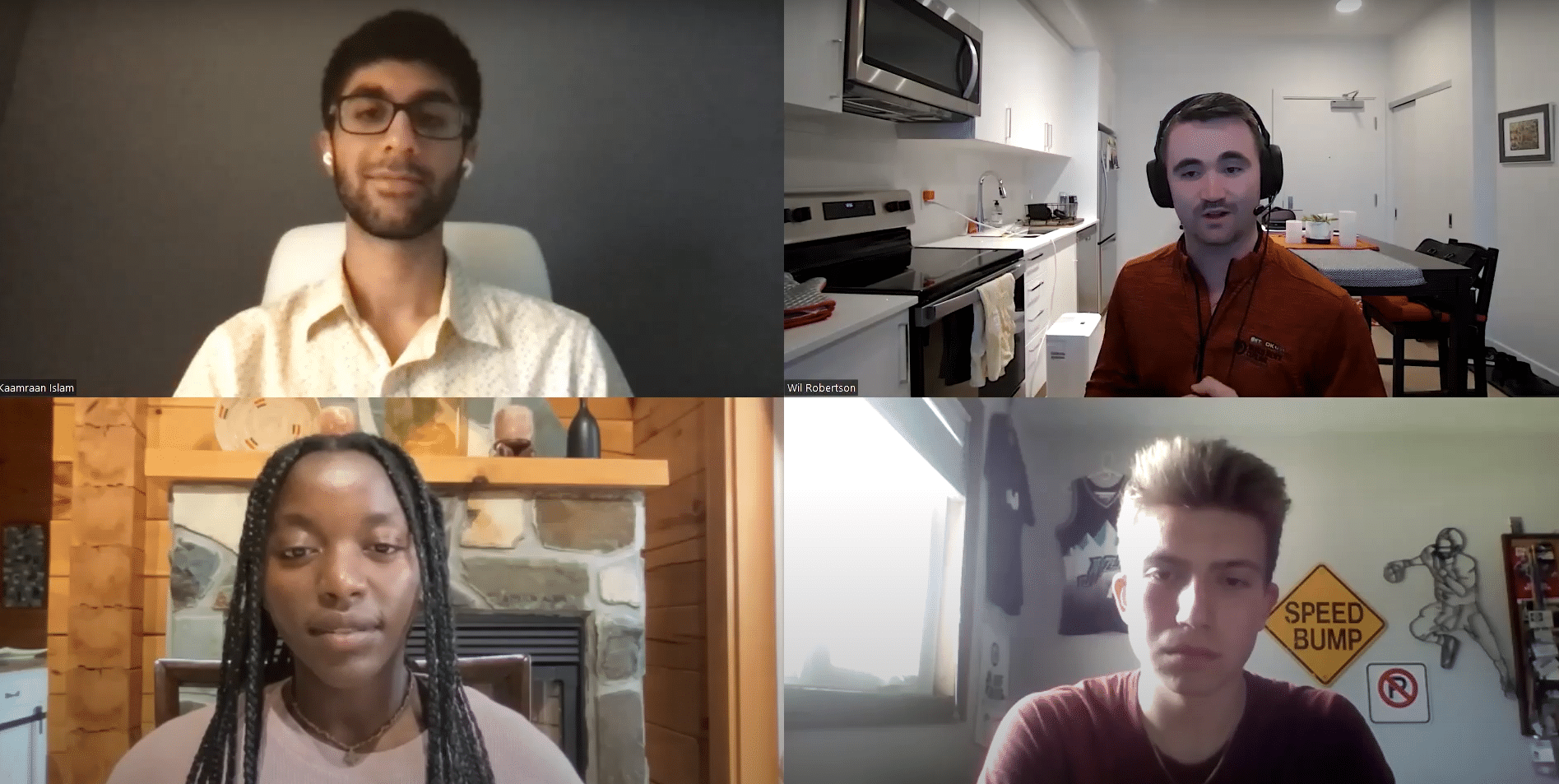 In addition to earning the Fran Todd All Heart Award, Robertson earned a For the Love of Curling Scholarship and represented New Brunswick at the 2019 Canadian Under-18 Curling Championships and 2021 World Junior Qualifying Event. Robertson now lives in Ottawa and is completing a Master's degree in Political Management at Carleton University and also works in policy advocacy for basic income. The 22-year-old is also completing his practicum at StrategyCorp in Ottawa.
The Curling for Change podcast is the first of two podcast series to be released by Curling Canada. Curling club managers and executives won't want to miss the Future of Curling Masterclasses podcast series, coming out later this summer. The podcast is translating Curling Canada's Future of Curling symposium tour presentations into a podcast series for all curling facility leaders to benefit from.
Both podcasts are supported by the World Curling Federation's Development Assistance Program.