Youth's return to curling!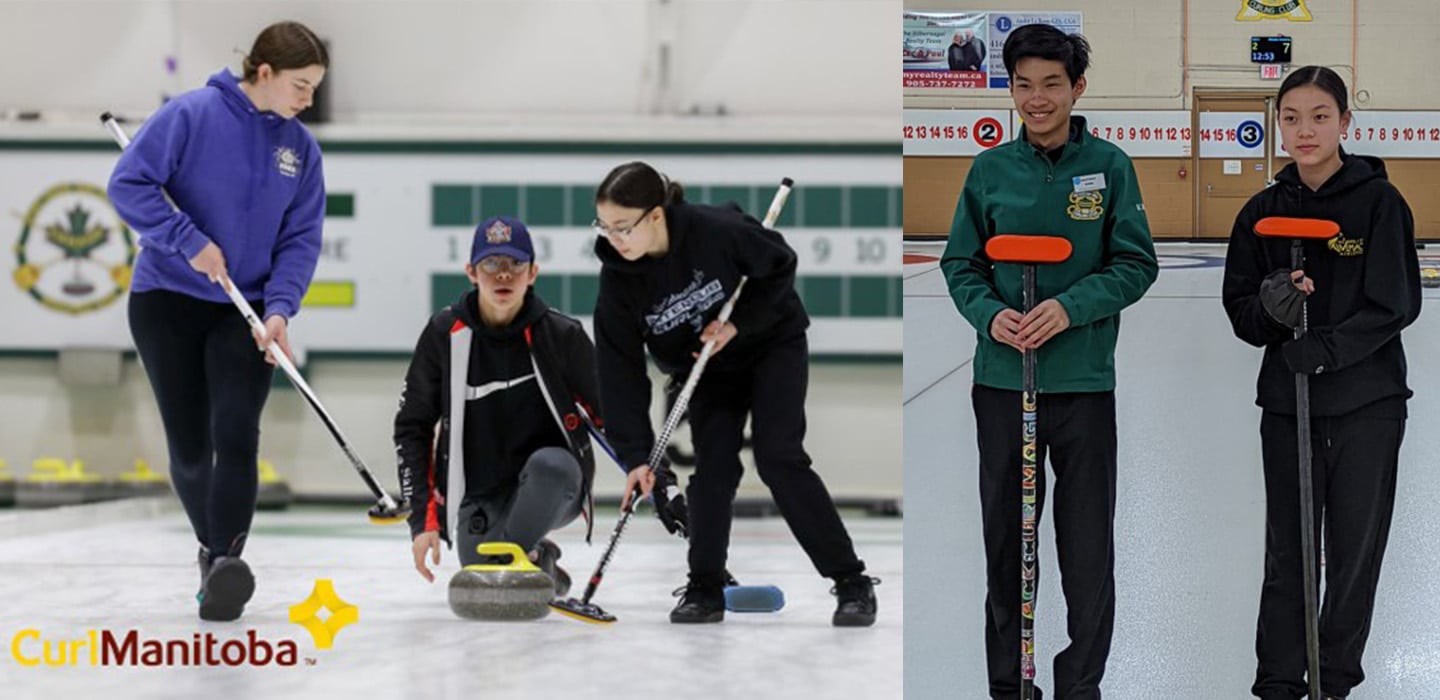 Grassroots Funding Initiative takes aim at post-pandemic consequences by creating programs designed to bring youth back to curling
By Jillian Kent
While we are still waiting to see the long-term effects of COVID-19, particularly the extended lockdowns leading to prolonged social isolation, one of the immediate and obvious consequences was a disconnect between people of all ages, particularly youth.
As Helen Radford, Curling Canada's Manager of Youth Development and NextGen and a key member in developing the Grassroots Funding Initiative states, "In a time in [youth's] lives when they are very social and active, their lives were significantly affected by having to stay at home and not see their friends or be able to participate in activities and meet new friends."
In response, the Grassroots Funding Initiative was created, a one-time funding program designed to reinvigorate curling post-pandemic by focusing on youth involvement. One of the defining features of curling is the social aspect and the creation of communities, making it ideal for youth to prosper by encouraging socialization. By providing clubs – which may have struggled financially during the pandemic – with funding, the initiative would ideally remove any roadblocks at this level.
The program had three application formats, focusing on three areas: school programs, racialized youth, and youth leagues. Jessica Humphries, of Bobcaygeon, Ont., heard about the program on Facebook and approached the Bobcaygeon and Fenelon Falls Curling Clubs about an after-school program.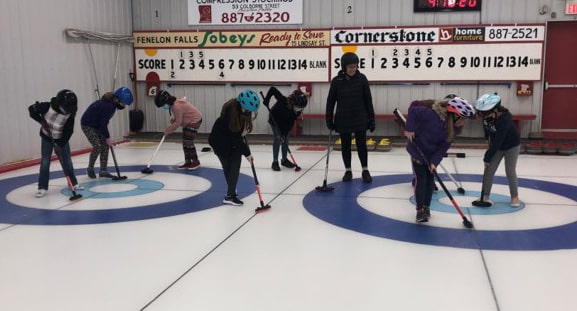 "As a competitive curler," Humphries says, "I feel very lucky to have been given many opportunities in the sport of curling. I feel strongly that it is important to give back to the sport and one of my favourite ways to do so is introducing youth to curling."
When asked why she chose to go with an after-school program, Humphries – who competed twice at the national junior level and earned a silver medal in 2019 – highlighted the numerous options kids have for activities already. Curling, unfortunately, often gets lost in the mix.
"For that reason, I felt it was important to run the program in a time slot that was immediately after school before those other extracurriculars started. This made the program accessible to more kids, as many could walk to the curling club (the case for both clubs) from school and still make it to their other commitments later in the evening."
While Humphries has since left the Bobcaygeon area, both clubs have already committed to continuing the program, thanks to volunteers, and she anticipates a strong return turnout.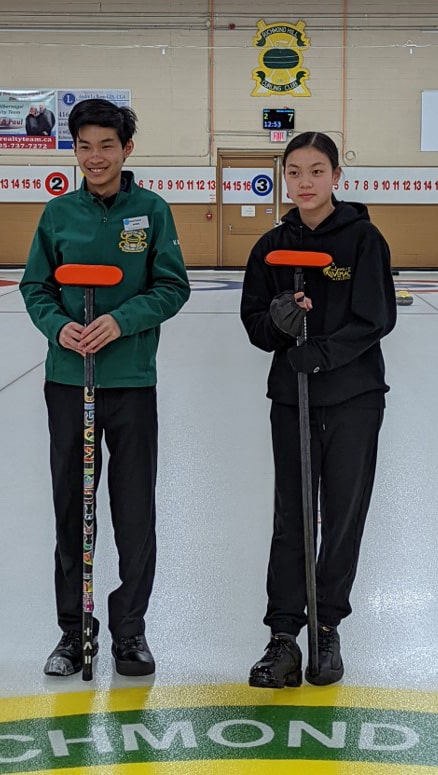 While Humphries was focusing on school programs, The Ontario Curling Council chose to put its funding into supporting racialized youth. Not only did the council fund three racialized youths to attend curling summer camps (Amethyst Curling Champ in the north and Trillium Curling Camp in the south), but it also provided coaching services, some gear and some competitive support to a BIPOC youth mixed doubles team.
When asked why the council supported racialized youth, Sean Turriff, Manager of High-Performance Development sates, "We wanted to make sure we're providing opportunities for youth and at the same time, addressing the need for increased diversity within our sport."
"Our goals were to give racialized youth opportunities to engage in curling. We wanted to extend the opportunity to kids to get a positive experience and to get a chance to get some exposure to coaches they might not have otherwise accessed. I believe we were able to achieve these goals," Turriff says.
CurlManitoba invested in all three aspects of the program. However, its use of youth league funding was a particular standout. CurlManitoba created a youth Inter-Club program, initially involving five clubs from the Winnipeg area: The Assiniboine Memorial Curling Club, Elmwood Curling Club, Fort Garry Curling Club, Pembina Curling Club and La Salle Curling Club. This past season it expanded to include four different sport regions and twenty clubs in total.
"Growing up curling, some of my fondest memories were going to various bonspiels in rural Manitoba to participate in youth bonspiels," CurlManitoba's Event/Development assistant Rob Gordon says, "That was the inspiration behind the Inter-Club program."
"Post-pandemic, we realized that many youth curlers, particularly between the ages of 11-15, had not participated in a bonspiel or any event that would allow them the opportunity to curl at a different club against different opponents. The Inter-Club program is an entry point for young curlers to experience the fellowship and camaraderie amongst their peers – one of the integral qualities that makes curling such a great sport," says Gordon.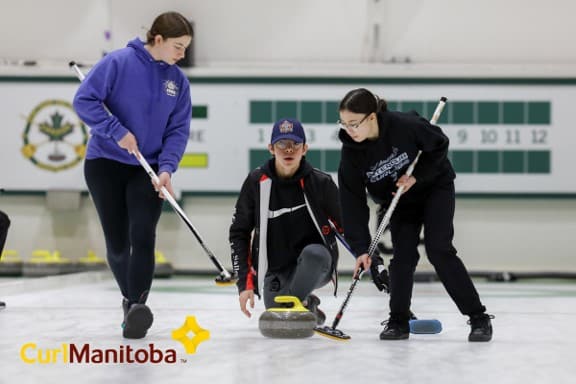 As seen in these examples, the initiative's goals were to reach a diverse group of kids from rural to urban, ranging from under-12 through under-18 and encourage them to have fun in a welcoming environment. As such, to be considered, all program proposals had to be a new two-year, multi-week on-ice program that also worked with local community partnerships and had support from its Provincial/Territorial Association. The focus on leadership and community support was crucial for final consideration as the committee knew that sustainability comes from the commitment of many partners working together.
In the end, Curling Canada granted $217,000 instead of the originally intended $200,000. The unpredictable nature of COVID also made it necessary for some programs to be extended from a two-year program to a three-year program. As such, the initiative worked with each club to ensure funding was provided to best suit their needs.
Overall, the response and impact of these programs have been outstanding. While this was a one-time program and we do not hope for another pandemic, if a cause for running another large-scale funding program arises, Radford mentions wanting to create a working group for all organizers to share resources.
"There were a lot of great practices that were created and a lot that has already been done so we could have had an opportunity to learn from each other. It would also be great for everyone to learn how challenges were dealt with throughout the process as well," Radford says.