Semifinal berth secured!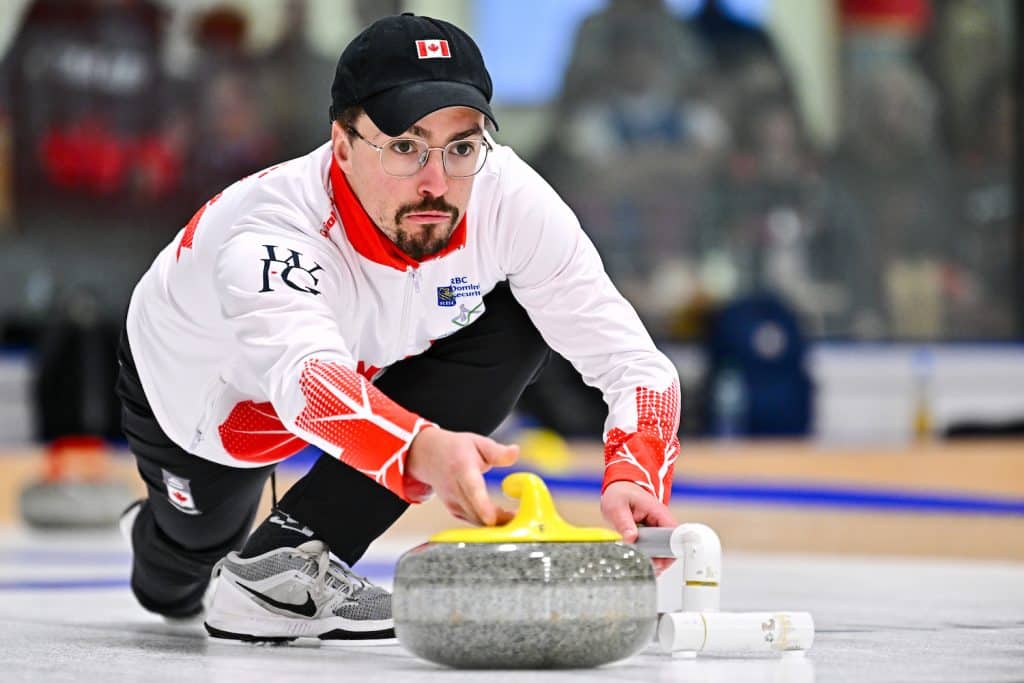 Canada punches ticket to semifinal topping Australia 7-3 at 2023 World Mixed Curling Championship
Team Canada took a crucial first step towards a gold medal on Friday, marking a 7-3 quarterfinal win over Australia (Matt Panoussi; 4-5) at the 2023 World Mixed Curling Championship at Curl Aberdeen, in Scotland.
The win, which guarantees that Canada will at minimum play for a medal, paves the way for semifinal match against Sweden (Johan Nygren; 9-0) on Saturday at 4:30 a.m. (all times Eastern).
It's an opportunity that skip Félix Asselin, vice-skip Laurie St-Georges, second Émile Asselin, lead Emily Riley and coach Michel St-Georges, of the Glenmore Curling Club in Montréal, are revelling in.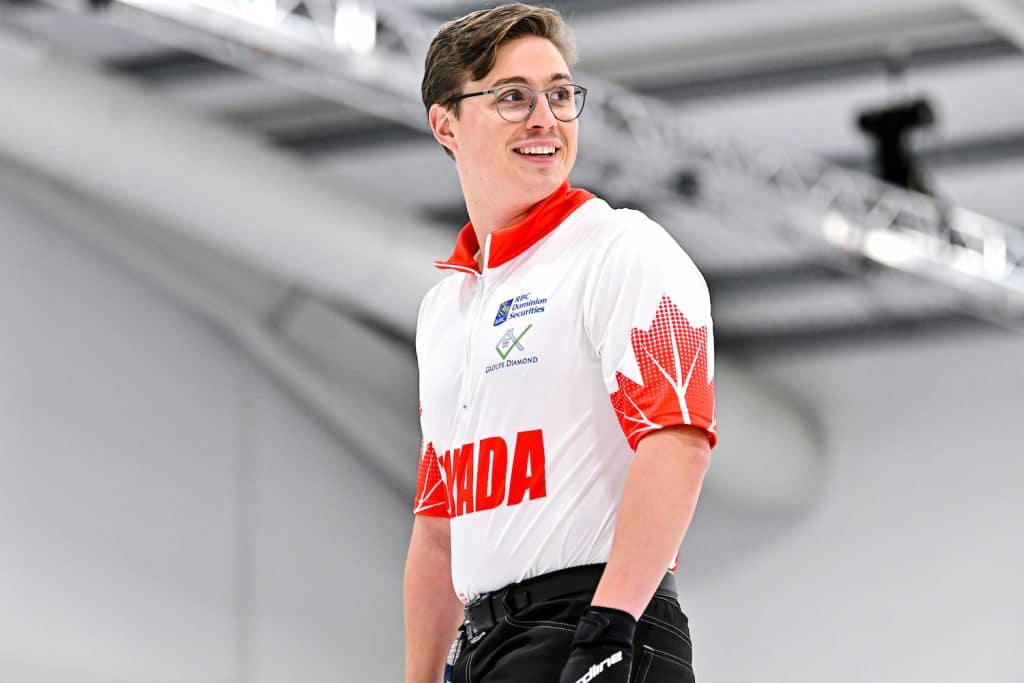 "It feels surreal," said skip Félix Asselin. "We played very well today and although it feels great right now, we know there is still a lot of work ahead of us."
Friday's quarterfinal quickly became a blowout in favour of Canada, who assembled a 5-1 lead after four ends of play. The early lead came courtesy of Canada's relentless pressure, as it got off to a hot start scoring two with hammer in the first end, followed by two stolen ends worth three points, then forcing Australia to hit for a single in the fourth.
Though a four-point lead is a cozy spot to be in, it did not affect Canada's game plan.
"The level of comfort never dropped," Asselin said. "We stayed focused on the task at hand. We are always aiming at making as many shots as possible out there."
Australia would fight to stay in the game but would never mount a meaningful comeback. Canada emerged from the mid-game break with momentum and cruised to 7-3 win in seven ends.
It was already familiar territory for the Canadians, who defeated Australia 7-2 in robin play earlier this week, but Asselin never looks too far ahead when it comes to matchups.
"We never took into consideration who our opponents are," Asselin said. "We have the same approach to every team, and it won't be any different against Sweden in the semi."
Wearing the Maple Leaf can be a source of pressure in international play, but it's a challenge that Asselin and company are embracing.
"The nerves were there but that's actually a good thing," Asselin said. "That's how you bring out the best of yourself. It's a very thin line to walk on but today, felt like we were in a great mindset; focused and determined. We will do our best to do the same thing tomorrow."
Spain (Sergio Vez; 8-0) will face Norway (Maia Ramsfjell; 8-0) in the opposing semifinal.
The medal games at the 2023 World Mixed Curling Championship will take place on Saturday at 9:30 a.m.
For live scoring, schedule and playoff brackets, click here.
The World Curling Federation has live streaming of select matches from the 2023 World Mixed Curling Championship available. For more information, click here.