Canada Claims Bronze!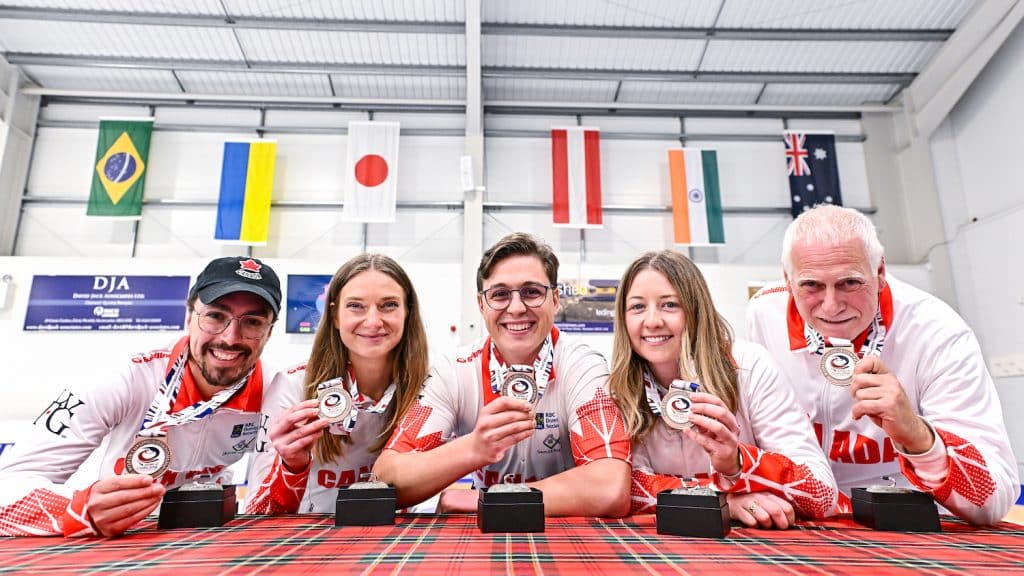 Nail-biting bronze medal match sees Canada defeat Norway 4-3 at 2023 World Mixed Curling Championship
It may not have been the medal Canada had its sights set on, but it won't be coming away empty handed as Canada claimed the bronze medal with a 4-3 win over Norway (Maia Ramsfjell) on Saturday at the 2023 World Mixed Curling Championship at Curl Aberdeen, in Scotland.
It's a bittersweet accomplishment that skip Félix Asselin, vice-skip Laurie St-Georges, second Émile Asselin, lead Emily Riley and coach Michel St-Georges of the Glenmore Curling Club in Montréal fought hard to achieve.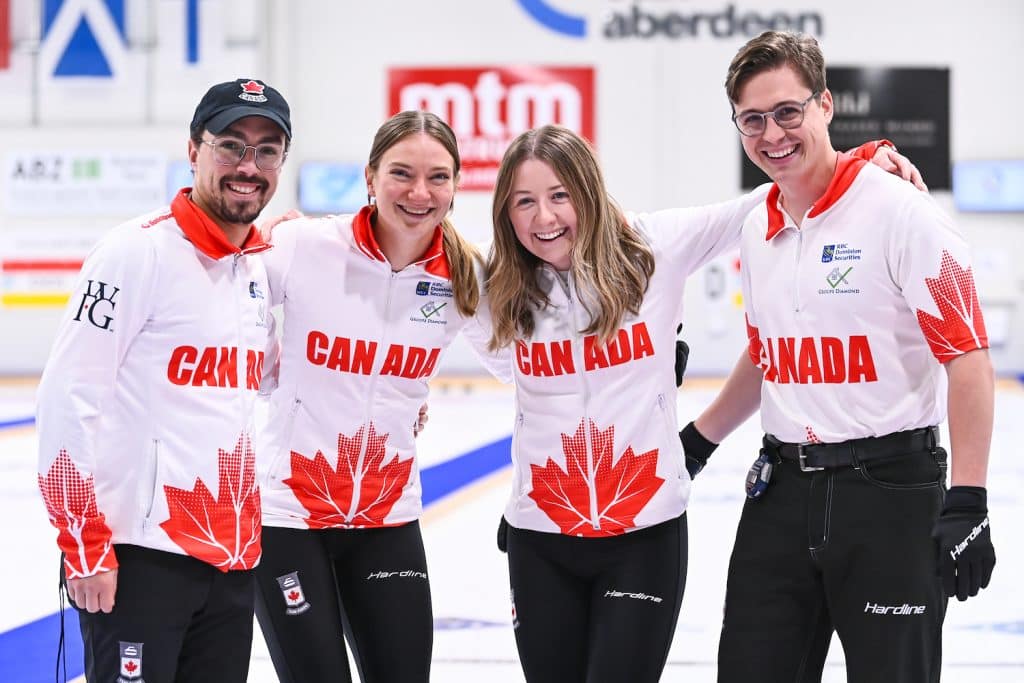 "It's always a bit odd to walk away with a bronze medal," said skip Félix Asselin. "Obviously we woke up this morning aiming for nothing else than the gold medal but it's also great to know that we walked away with only one loss and a bronze medal. It might take a bit of time to sink in, but we are all proud of the week we had and how we represented the Maple Leaf. We left absolutely everything out there." 
After falling to Sweden (Johan Nygren) 7-4 in a semifinal early Saturday morning, Canada would claw its way through a tightly contested bronze medal match.
The game was kept close for six ends before Canada would finally break through with a score of two in the seventh end to tie the match at 3-3. Needing a steal in the eighth end to win, Norway would over-curl on a draw to the eight-foot, wrecking on a Canadian stone in the top of the house.
It would give the Canadians the steal they needed for a 4-3 win and a spot on the podium.
"I felt like our play was good in the bronze medal game," said second Émile Asselin. "The level of difficulty was definitely higher today compared to the rest of our week I'm incredibly proud of the way we played as a team, stayed focus and supportive and gave it all we had."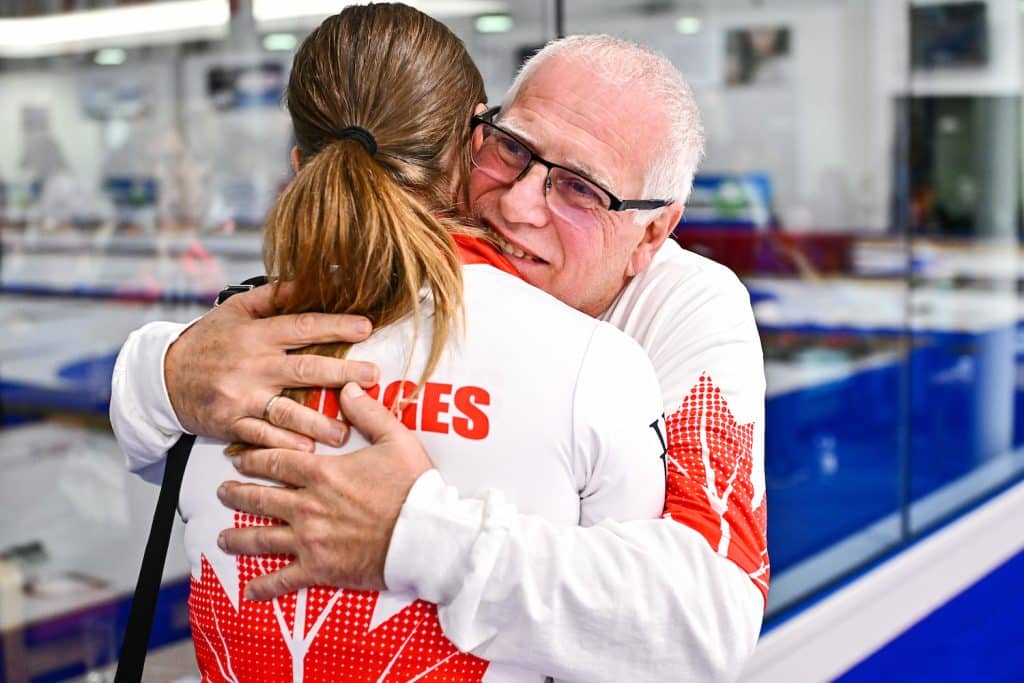 The win marks Canada's first ever bronze medal at the World Mixed Championship, increasing its medal total overall to five.
Since the event's inception in 2015, Canada has the winningest record of any nation, boasting three gold medals, one silver, and now one bronze to its tally.
"We're really proud to be bringing home a medal for Canada after a great week here in Scotland." said lead Emily Riley. "It's a week we will all cherish, and it was amazing to have this experience here together."
Past world mixed curling medallists for Canada include Québec's Jean-Michel Ménard, who won gold in 2022 at Aberdeen, Scotland. Manitoba's Colin Kurz took home gold in 2019 at Aberdeen, Scotland and Ontario's Michael Anderson secured the world mixed top prize in 2018 at Kelowna, B.C. Northern Ontario's Trevor Bonot earned silver in 2017 at Champéry, Switzerland.
In the gold medal match, Sweden defeated Spain (Sergio Vez) 8-2 to claim the world mixed crown.