Association of Curling Professionals!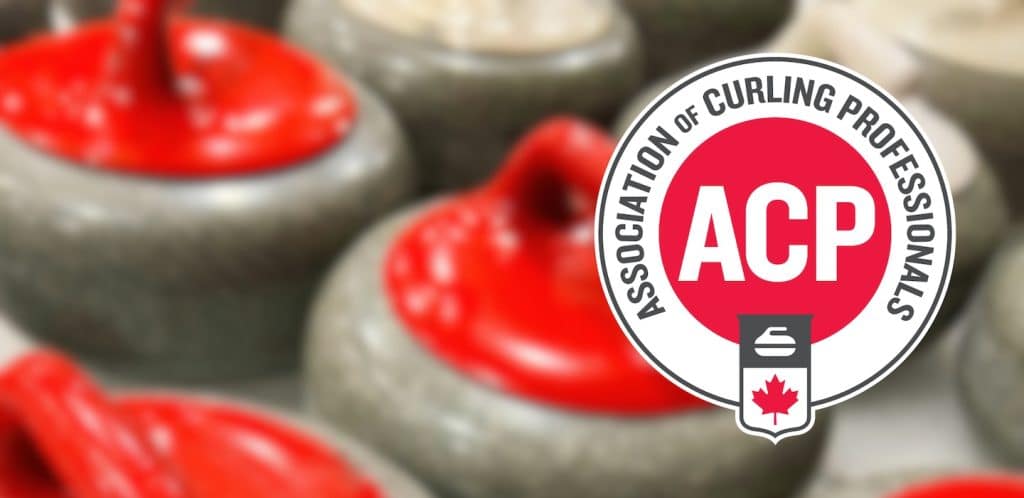 Pilot project launched to help develop club and teaching professionals
Curling Canada is pleased to announce the pilot season of the Association of Curling Professionals (ACP). This new organization will be dedicated to the training and development of club and teaching professionals, and represents an important investment in the growth of curling at the grassroots level.
"As curling continues to look for new and innovative ways to grow and bring new participants into curling centres across Canada, this a significant step forward in that process," said Danny Lamoureux, Interim Chief Executive Officer of Curling Canada. "I look forward to seeing how this pilot project plays out, and I'm confident that curlers will reap the benefits for years to come."
The ACP will be based at Curling Canada's National Training and Development Centre (NTDC) in Edmonton, which is dedicated to bringing Curling Canada's Long-Term Curler Development (LTCD) model to life. The NTDC's long-time Head Coach, Rob Krepps, will also serve as the ACP's Executive Director.
"It's a tremendous honour to take on the daily operations of this new organization, which I believe will be a real game-changer in our sport," said Krepps. "ACP professionals will play a key role in implementing our LTCD model at the club level, while making our clubs stronger and healthier enterprises. Our vision is that there will be an ACP professional connected to every Canadian curling club one day."
The ACP will be guided by an advisory committee, known as the Founders Group, which is made up of 10 highly respected curling leaders from across Canada:
Jock Tyre, Kelowna, B.C.
Dana Ferguson, Edmonton
Mike Libbus, Okotoks, Alta
Kory Kohuch, Saskatoon
Kelsey Rocque, Carberry, Man.
Graeme McCarrel, Toronto
John Epping, Toronto
Abbie Darnley, Stroud, Ont.
Lisa Weagle, Ottawa
Wayne Tallon, Fredericton
"I have heard from curlers across the country that there is a real demand for high-quality curling lessons, clinics, and programs, delivered by qualified professionals," said Founders Group member and two-time Olympian, Lisa Weagle. "The ACP is an exciting step forward for curlers who want to receive instruction from trained professionals. It also provides opportunities for instructors to receive valuable training and accreditation, enabling them to pursue viable careers in curling."
Fellow Founders Group member, Jock Tyre, the long-time General Manager of the Kelowna Curling Club, elaborated on the need for the ACP. "I started as a club manager almost 40 years ago, but there was no one to teach me even the most basic tasks associated with the job," said Tyre. "The ACP won't just help the individual manager, but will give clubs an opportunity to hire fully-trained professionals who will raise the bar for all who follow. Canadian curling clubs will be in much better hands in the future because of the ACP."
2023-2024 will be the pilot season for the ACP, with the goal of bringing a limited number of clubs on board and to begin training club and teaching pros at those locations. This will provide valuable feedback that will allow the ACP to finalize its curriculum in preparation for it's first official season in 2024-2025.
"Curling Canada and its 14 Member Associations, collectively, have identified Club Development as a priority in which we are committed to exploring new business models and investing in people with capacity and expertise to deliver exceptional curling experiences at the community level," said Curling Canada's Manager of Club Development and Membership Services, Bobby Ray. "The goals and objectives of the ACP align with Curling Canada's most recent strategic plan and a progressive vision that was shared with over 300 hundred curling organizers during our Future of Curling symposium tour in the spring of 2023."
To find out more about the ACP, please visit CurlingPro.ca.