Canada tops New Zealand!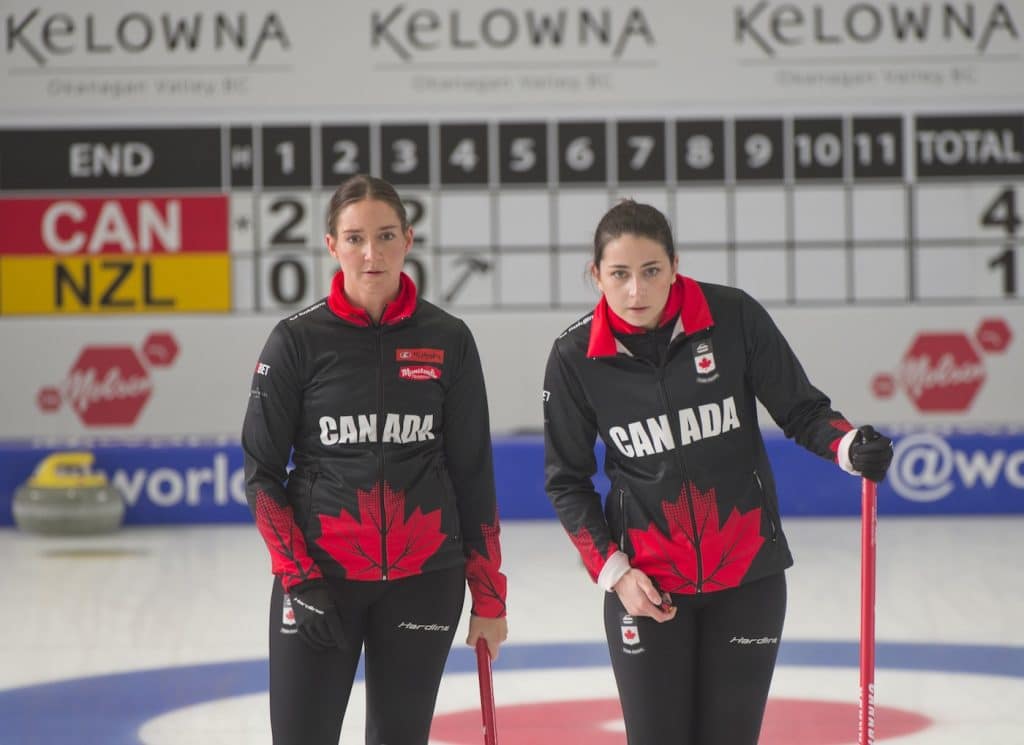 Canada's Team Einarson picks up big win at Pan Continental Championships
Halloween can always be a day for something scary to happen, but Canada's Team Kerri Einarson kept the ghosts and goblins at bay Tuesday morning at the 2023 Pan Continental Curling Championships.
The four-time defending Scotties Tournament of Hearts champions from Gimli, Man., rolled up a 10-1 win over New Zealand's Team Jessica Smith (1-3) at the Kelowna (B.C.) Curling Club.
With the win, Einarson, vice-skip Val Sweeting, second Shannon Birchard, lead Briane Harris, alternate Dawn McEwen and national coaches Renee Sonnenberg and Viktor Kjell improved to 3-1.
The Canadians were sharp all morning, starting with the pre-game draw to the button for first-end hammer, and that set the tone as Team Einarson scored a first-end deuce and never looked back.
"We got off to a really great start, getting the hammer and scoring the deuce," said Einarson. "We had really great rock placement and weight control, and that really helps, and we're getting a little more comfortable with the ice."
New Zealand scored its only point in the second end, and then Canada started rolling up the points — two in the third and steals of one in the fourth, three in the fifth and a game-ending two more in the sixth.
After the three in the fifth, McEwen subbed in for Harris for her first appearance at the 2023 Pan Continentals.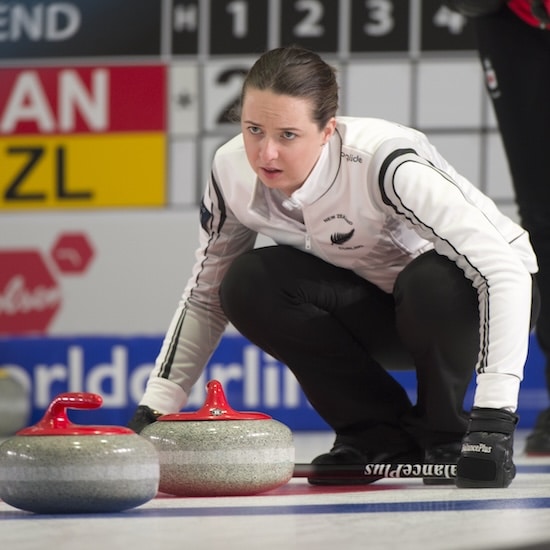 "It's so nice having her here," said Einarson. "She's a great alternate for us, and a great teammate. We're lucky to have her, and it was nice getting her into the game and getting her to throw a couple rocks."
It was McEwen's first time in a Team Canada uniform since the 2022 Winter Olympics in Beijing, and her curling career has been put on hold for the most part since then.
"It was great," said McEwen. "Having the opportunity to come here with these girls this week was a nice way to get out and dabble in curling a little bit. It's been a really fun week with these girls. They've invited me into the team really nicely and I'm having a lot of fun."
Team Canada is back on the ice later Tuesday for a Halloween Night showdown at 7 p.m. (all times Pacific) against Team Tabitha Peterson of the United States (4-0).
In other women's games Tuesday morning, the U.S. remained unbeaten with a 10-2 win over Mexico's Team Adriana Camarena (1-3); Japan's Team Satsuki Fujisawa (4-0) also stayed on a perfect pace by beating Chinese Taipei's Team Cynthia Lu (0-4) 10-1; and South Korea's Team Eunji Kim (3-1) turned back Australia's Team Jennifer Westhagen (0-4) 9-2.
Brad Gushue's Canadian men's team from St. John's, N.L., takes its 2-1 record onto the ice Tuesday at 2 p.m. against Japan's Team Riku Yanagisawa (3-0).
Live scoring, standings and statistics for the 2023 Pan Continental Curling Championships is available by CLICKING HERE.
TSN.ca and the TSN App will be carrying selected Canadian games from the 2023 Pan Continental Curling Championships. CLICK HERE for the full schedule.
Other games are being streamed live on World Curling TV. CLICK HERE for details.
Ticket information for the 2023 Pan Continental Curling Championships is available by CLICKING HERE.
This story will be posted in French as soon as possible at www.curling.ca/category-all-posts-fr/?lang=fr.