Into the final four!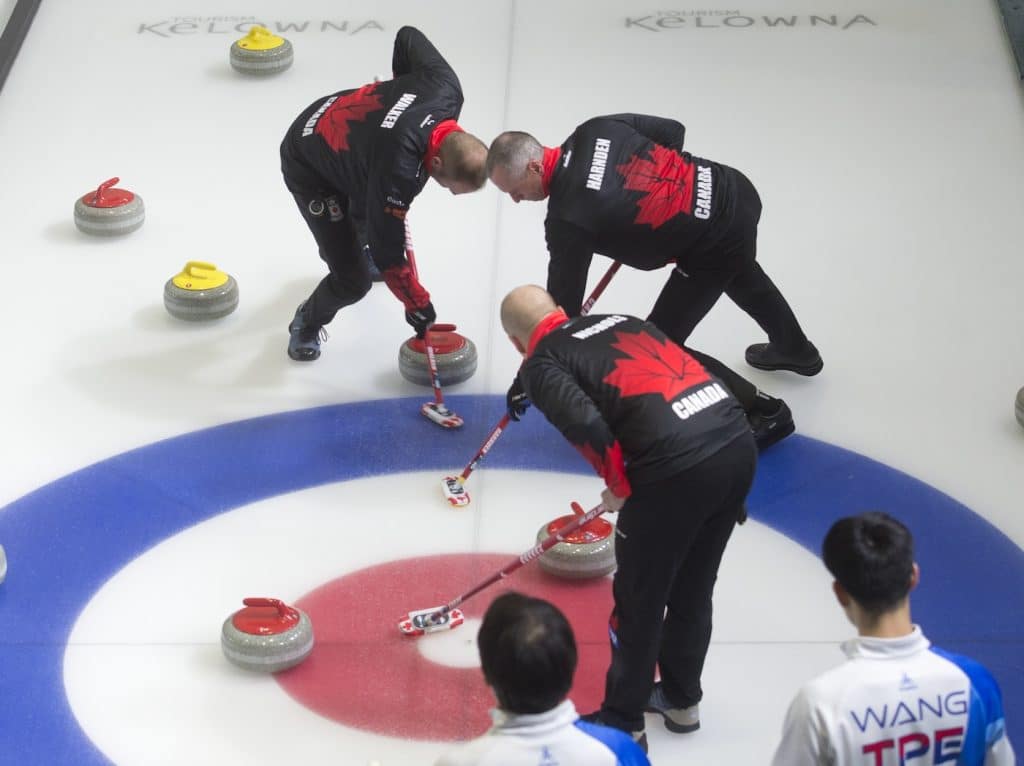 Canada's Team Gushue locks down playoff berth at Pan Continental Championships
Canada's Team Brad Gushue has a final four berth firmly within its grasp after another win on Wednesday morning at the 2023 Pan Continental Curling Championships.
Gushue's team from St. John's, N.L. — vice-skip Mark Nichols, second E.J. Harnden, lead Geoff Walker, alternate Jim Cotter, team coach Caleb Flaxey and national coach Jeff Stoughton round out the lineup — cruised to an 8-1 victory over Team Randy Shen of Chinese Taipei at the Kelowna (B.C.) Curling Club.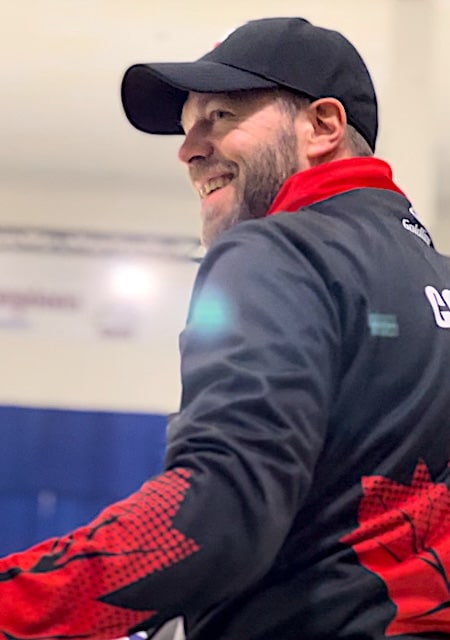 The win lifted Canada's record to 4-1 and guaranteed of a berth in Friday morning's semifinals.
The other mission in Kelowna has also been accomplished — Canada has clinched its spot in the 2024 LGT World Men's Championship, March 30-April 7 in Shaffhausen, Switzerland.
"That's good news for us, but there's still lots of work to do," said Gushue. "We want to win our last two games to probably guarantee the hammer (for the semifinal). I don't think it would guarantee it through the playoffs, but certainly in the semifinal it should give us that, which is a big bonus."
It's a traditional semifinal format with first place in the round robin playing fourth place while second plays third Friday at 9 a.m. (all times Pacific). The winners advance to the gold-medal game Saturday at 3 p.m., while the losers play for bronze Friday at 7 p.m.
Wednesday's result was never in doubt against the winless (0-5) Chinese Taipei team. Canada scored tidy deuces in the first, fourth and sixth ends, and held Chinese Taipei to just a third-end single point.
"We made some good shots there," said Gushue. "There weren't too many mistakes or bad throws. Obviously, we didn't make every shot but I think we gave just about every shot a chance to be made, which is nice."
Leading 6-1 at the fifth-end break, Canada was able to put Cotter into the lineup for the first time, and the resident of nearby Vernon and 10-time B.C. champion showed the sweeping prowess he's picked up playing a mixed-doubles heavy schedule with his daughter Jaelyn.
"It felt good," said Cotter with a smile. "I want to thank the guys for the opportunity to come to this event and tossing me in there — it really means a lot. I've been playing my whole life to wear one of these (Canadian uniform); it's been pretty fun. Had some good laughs and they've made feel like I fit right in. I've known these guys for a long time, so I knew what I was getting into. They've made me feel welcome all the way."
"I've played lots of games against him and you can make a very good argument that he's one of the best players never to represent Canada before this opportunity," said Gushue. "So to get him in there was nice. Hopefully we get another chance; I'd certainly be happy to do that."
The Canadian complete their Wednesday assignments at 7 p.m. (all times Pacific) against Australia's Team Jay Merchant (1-4).
In other games Wednesday morning, South Korea's Team Jongduk Park (5-0) also clinched a playoff spot with an 8-3 triumph over Team Andrew Stopera of the U.S. (3-2); Japan's Team Riku Yanagisawa (4-1) was a 6-4 winner over New Zealand's Team Anton Hood (3-2); and Australia hit the win column with a 9-4 win over Guyana's Team Rayad Husain (0-5).
Canada's Team Kerri Einarson (3-2) is back on the ice Wednesday at 2 p.m. against South Korea's Team Eunji Gim (4-1) and can clinch a playoff berth with a win.
Live scoring, standings and statistics for the 2023 Pan Continental Curling Championships is available by CLICKING HERE.
TSN.ca and the TSN App will be carrying selected Canadian games from the 2023 Pan Continental Curling Championships. CLICK HERE for the full schedule.
Other games are being streamed live on World Curling TV. CLICK HERE for details.
Ticket information for the 2023 Pan Continental Curling Championships is available by CLICKING HERE.
This story will be posted in French as soon as possible at www.curling.ca/category-all-posts-fr/?lang=fr