Tricks and treats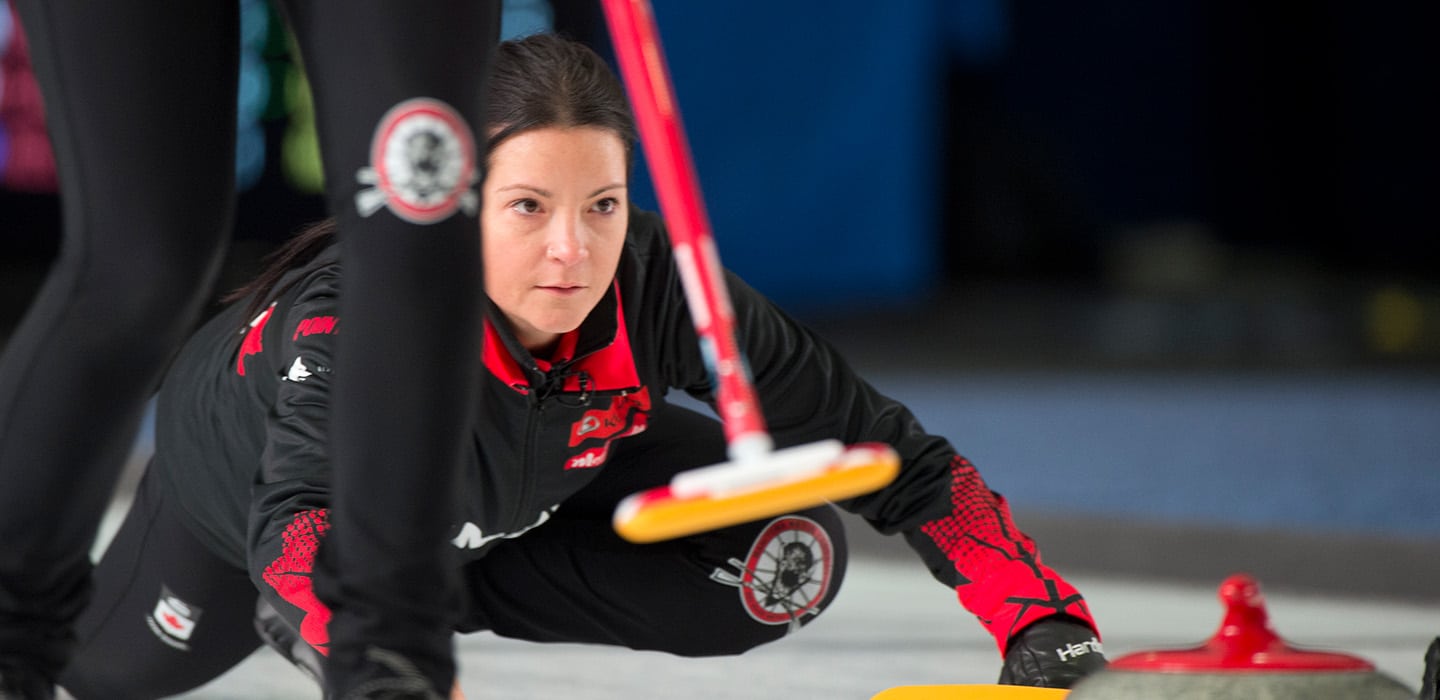 Canada's women's team falters against the United States at 2023 Pan Continentals
Whenever Canada's Kerri Einarson takes on Tabitha Peterson of the United States, it's almost a certainty it will be a close game. That truth came to fruition once again on Halloween night at the 2023 Pan Continental Curling Championships.
Trying to predict the outcome of an Einarson-Peterson game, however, is complete guesswork. The rival skips have faced each other four times while representing their countries and each game was settled by at most two points. With those kinds of odds, fans at the Kelowna Curling Club knew they were in for a back-and-forth game between the North American teams.
The United States (5-0) remained the only women's team in the competition to stay undefeated after besting Canada 7-5. While the final score was once again within that two-point threshold, there was a sense of disappointment for Canada's team from Gimli, Man.
Canada has three wins and two losses in the standings and sits behind three teams that have now qualified for the four-team playoffs: the United States, Japan's Team Satsuki Fujisawa (4-1) and South Korea's Team Eunji Gim (4-1).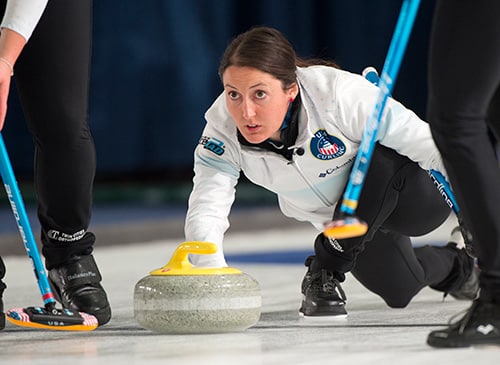 The ninth end was the key difference as the momentum teeter-tottered between the two teams. Einarson, vice-skip Val Sweeting, second Shannon Birchard, lead Briane Harris, alternate Dawn McEwen and national coaches Renée Sonnenberg and Viktor Kjell had a thin double that would have scored Canada three and provided a one-point lead. Instead, Team Einarson settled for one after over-curling the shot.
"We had a couple of opportunities and I missed a few key shots. They made a lot of great ones, though. We put some pressure on them and they made some really good shots and we just didn't capitalize," Einarson said.
Canada trailed by one in the 10th end without hammer and Team Peterson made no mistake in earning the win.
While the teams certainly wanted to provide a Halloween scare to each other early in the game, there were no tricks – only treats given to each team. Canada and the United States gifted each other misses early in the game, which would have awarded them two points on the scoreboard. In the second end, Einarson was heavy on a draw to score two. In the third, Peterson returned the favour, throwing her draw for two heavy and settling for a single point.
As the game went on, the teams started pulling off some more tricks. In the sixth end, Birchard made a picture-perfect freeze, which left the Americans chasing for much of the end. Skip Peterson replied with an outstanding raise triple-takeout on an array of locked stones that led to her team scoring the first two-point end of the game.
While Canada has yet to qualify for the playoffs, the team has two more opportunities to do so. The first will come on Wednesday at 2 p.m. (all times Pacific) against South Korea's Team Gim.
"We can come out firing tomorrow and we know what we need to do. It's just better rock placement and controlling the front (of the house)," Einarson said.
In other women's action during the evening draw, South Korea served Japan its first loss of the event with an 8-2 victory; Team Cynthia Lu of Chinese Taipei (1-4) earned its first-ever victory in the A-division after stealing its way to a 7-4 win against Australia's Team Jennifer Westhagen (0-5); and New Zealand's Team Jessica Smith improved to 2-3 after a 12-4 win against Mexico's Team Adriana Camarena (1-4).
Brad Gushue's Canadian men's team is in action Wednesday morning at 9 a.m. against Team Randy Shen of Chinese Taipei (0-4).
Live scoring, standings and statistics for the 2023 Pan Continental Curling Championships is available by CLICKING HERE.
TSN.ca and the TSN App will be carrying selected Canadian games from the 2023 Pan Continental Curling Championships. CLICK HERE for the full schedule.
Other games are being streamed live on World Curling TV. CLICK HERE for details.
Ticket information for the 2023 Pan Continental Curling Championships is available by CLICKING HERE.
This story will be posted in French as soon as possible at www.curling.ca/category-all-posts-fr/?lang=fr