Medal round looming!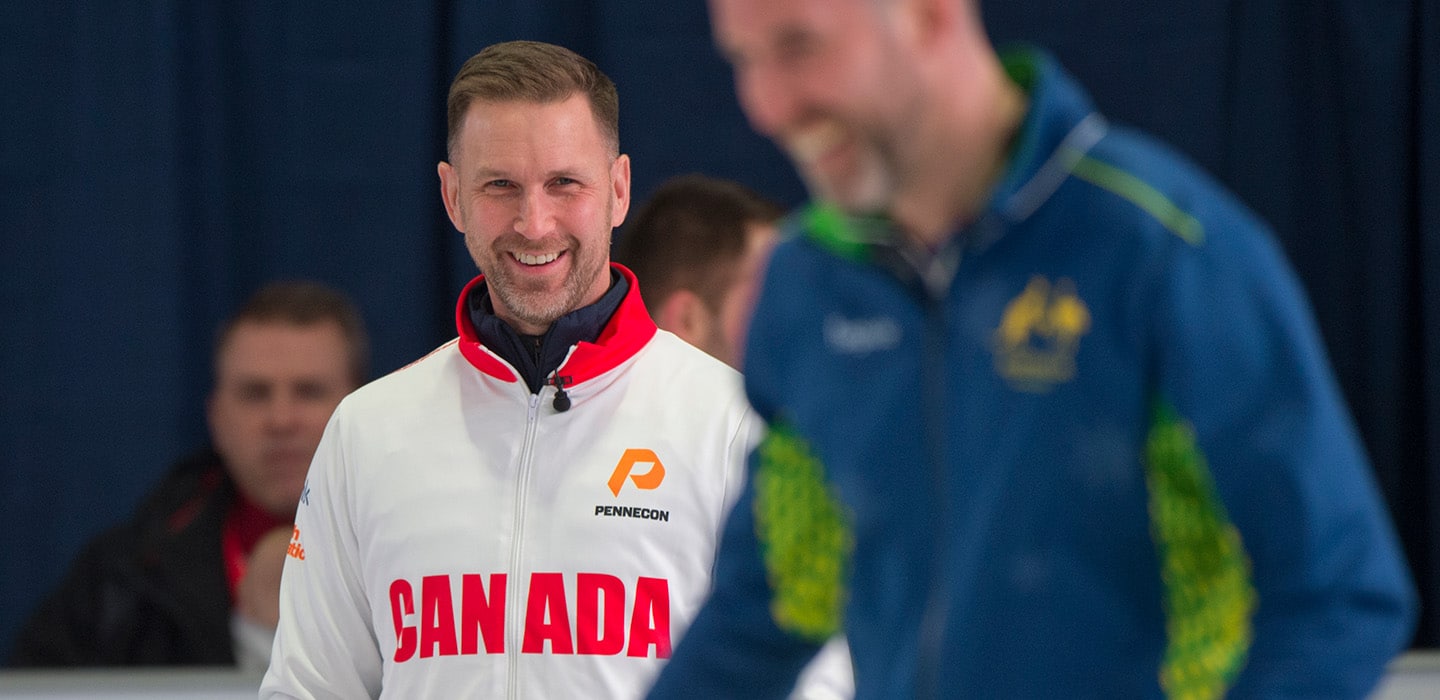 Canada's Team Gushue building momentum for Pan Continental playoffs
There's one more round-robin game to take care of, and then it's nothing but must-win territory for Canada's Team Brad Gushue at the 2023 Pan Continental Curling Championships.
Gushue's two-time defending Brier champions, and reigning Pan Continental champions, from St. John's, N.L., ran their win streak to five Wednesday night at the Kelowna (B.C.) Curling Club, beating Australia's Team Jay Merchant (1-5) 9-4.
Gushue, vice-skip Mark Nichols, second E.J. Harnden, lead Geoff Walker, alternate Jim Cotter, team coach Caleb Flaxey and national coach Jeff Stoughton will take a 5-1 record into Thursday.
The Aussies didn't go down without a fight. Their fine last-rock thrower Dean Hewitt made some superb shots that kept his team in it, most notably in the second end when he drew to the back of the button for two, with zero margin for error, to tie the game.
"Wow, that draw he made for two was the best shot I've seen all week," marvelled Gushue, who would respond with a fine shot of his own in the third, negotiating a tricky port with his final draw for a couple. "It was unbelievable — to come around to the back of the button, that was awesome. I followed up in the third end with a really good one, but it paled in comparison to what he did. That was an incredible shot."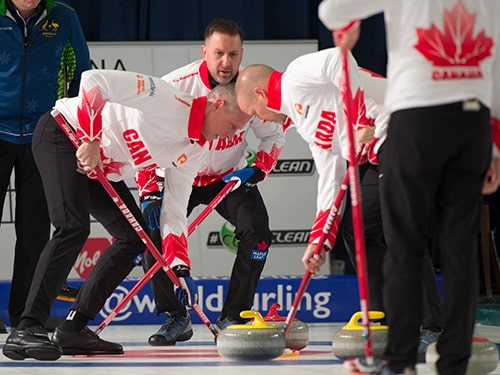 In the fourth, Canada turned up the pressure and it resulted in a steal of a couple, and Canada went into defence mode the rest of the way after the first four ends were all-out offence by both teams.
"We put lots of rocks in play, but a little bit of it was that we never got things set up right at the start (of the ends)," he said. "And then all of a sudden it would look good for us, and we'd be like, OK, we'll be aggressive, and then they would make a shot. It was an interesting game. I thought we had some good shots tonight, but we also made some mistakes."
Canada, which still has a shot at finishing first in the round-robin standings, won't know its semifinal opponent until after its final round-robin game on Thursday at 2 p.m. against Guyana's Team Rayad Husain (0-6), whose 9-3 loss to Chinese Taipei's Randy Shen (1-5) Wednesday night ensure that Guyana will be demoted to the Pan Pacific B division next season.
The semifinals are Friday at 9 a.m. (all times Pacific). The winners will play for gold Saturday at 3 p.m., while the losers will battle for bronze Friday at 7 p.m.
"I think the key for us is just to get off to a good start; come out like it's a playoff game, and get ready for Friday," said Gushue. "I don't think we want to come out and just go through the motions. We have to pay Guyana some respect and be ready to play. Hopefully if we play well in the first few ends, we can get a lead and keep things simple. But the start of the game is going to be the key."
In other games, Japan's Team Riku Yanagisawa (5-1) doubled Team Andrew Stopera of the United States (3-3) 4-2; and Team Anton Hood of New Zealand (4-2) knocked South Korea's Jongduk Park (5-1) from the ranks of the unbeaten with an 8-5 win.
In women's play, Canada's Team Kerri Einarson (3-3) will play its final round-robin game Thursday at 9 a.m. against Mexico's Team Adriana Camarena (1-5).
Live scoring, standings and statistics for the 2023 Pan Continental Curling Championships is available by CLICKING HERE.
TSN.ca and the TSN App will be carrying selected Canadian games from the 2023 Pan Continental Curling Championships. CLICK HERE for the full schedule.
Other games are being streamed live on World Curling TV. CLICK HERE for details.
Ticket information for the 2023 Pan Continental Curling Championships is available by CLICKING HERE.
This story will be posted in French as soon as possible at www.curling.ca/category-all-posts-fr/?lang=fr