What we do
You've seen our events live or on television like the Tim Hortons Brier and Scotties Tournament of Hearts. But who are we? What do we do? Find out more about the governing body for the sport of curling in Canada.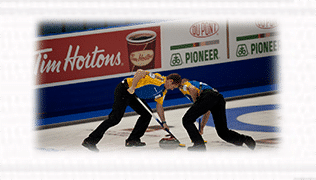 Sponsorship and Corporate Partners
As Curling Canada moves into another season, we would like to take this chance to thank our wonderful corporate partners who support the sport of curling and the championship events we operate.
Canadian Curling Hall of Fame
Nominations to the Canadian Curling Hall of Fame are submitted to the Hall of Fame and Awards Committee, which meets annually to select inductees it feels meet the criteria in one of four categories — curler, builder, curler/builder and team.