World Financial Group Continental Cup returns to Las Vegas
Curling's most unique event is returning to the Entertainment Capital of the World, it was announced today by the Canadian Curling Association in partnership with USA Curling.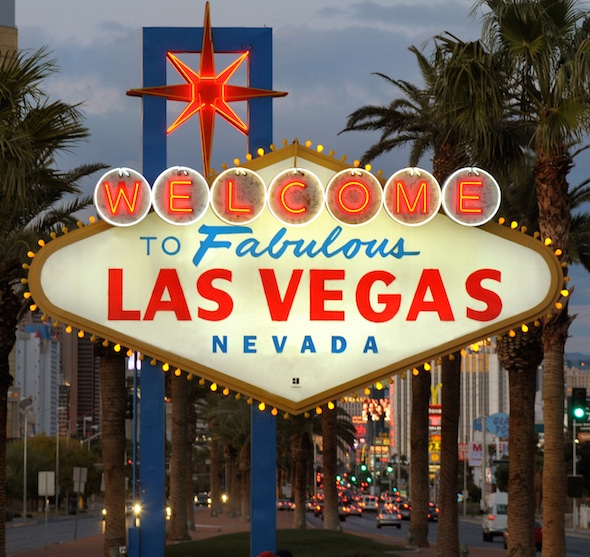 The World Financial Group Continental Cup set an attendance record in 2014 in Las Vegas — the first time curling's version of the Ryder Cup had been staged outside of Canada — attracting an event-record 51,215 over four days to the Orleans Arena. The 2016 renewal of the event, which is part of the CCA's Season of Champions, will run Jan. 14-17 at the same facility, which is attached to the Orleans Hotel and Casino.
"After what took place in 2014 in Las Vegas, we knew we had to bring this event back as soon as possible," said Canadian Curling Association Chief Executive Officer Greg Stremlaw. "It was a gamble that paid off, thanks to the combination of a wonderful facility, our amazing Canadian curling fans who packed the arena, and the hard work of the Reno-Tahoe Winter Games Coalition (RTWGC), which was one of the driving forces behind bringing the event to Las Vegas in the first place, and making it so successful." The 2016 World Financial Group Continental Cup will return to the format that was used for the first 10 editions, meaning four Canadian teams (two men's, two women's) will be joined by two U.S. teams (one of each gender) to form Team North America to take on Team World. The World Financial Group Continental Cup is a unique competition featuring a variety of curling disciplines over a four-day period — traditional team games, mixed doubles, singles, skins and mixed skins, with each segment worth a specified number of points. Each side will also have a captain and a coach. Team North America prevailed in 2014 in Las Vegas, giving the host side a 6-4 advantage over the first 10 editions of the World Financial Group Continental Cup since the event's inception in 2002 in Regina. All six medal-winning teams at the 2014 Winter Olympics in Sochi participated in the 2014 World Financial Group Continental Cup, including Canadian gold-medal teams skipped by Brad Jacobs and Jennifer Jones. The 2016 edition will also mark the sixth year of title sponsorship by World Financial Group. "WFG is honoured to continue our partnership with the CCA as the title sponsor for the Continental Cup," said Richard Williams, President, World Financial Group Canada Inc. "Next year marks our 10th anniversary participating in curling and this year we celebrate the company's fifth year being a title sponsor for the Continental Cup. We look forward to watching teams from home and abroad competing in a sport with such a vast audience. As WFG continues to grow throughout North America and help families secure their futures, it is exciting that we will be able to reach so many people through the exciting sport of curling. "We are delighted to work with the Canadian Curling Association and the Las Vegas Host Committee to help ensure that the 2016 World Financial Group Continental Cup in Las Vegas is a memorable success." The Canadian teams for the 2016 World Financial Group Continental Cup will be the champions at the 2015 Scotties Tournament of Hearts and the 2015 Tim Hortons Brier, presented by SecurTek Monitoring Solutions, along with the men's and women's champions at the 2015 Home Hardware Canada Cup. The U.S. teams will be announced by USA Curling leading up to the event, while the composition of the World Team also will be announced later. "The real payoff of the calculated risk that so many diverse parties got behind in 2014 was that curling won," said Rick Patzke, interim chief executive officer of USA Curling. "That is why feathered boas and blue suede shoes will again grace the pebbled ice, and we are pleased to be a part of this epic event." Ticket and hotel packages will be on sale as of Sunday, Jan. 11, at curling.ca/tickets, and are expected to be in high demand based on what happened in 2014. "We had such an amazing experience hosting the historic 2014 WFG Continental Cup, that we were determined to put on a sequel," said Brian Krolicki, RTWGC Chairman. "We are honoured to partner with the Canadian Curling Association and USA Curling to return this special event to Las Vegas, continuing our long-established commitment to bring elite sporting events to Nevada." Not resting on the history-making laurels of 2014, the Orleans Hotel and Casino will have redecorated all of its hotel rooms in time for the 2016 World Financial Group Continental Cup and has set aside hundreds more rooms so curling fans can be closer to all the action and the on- site Patch. The organizing committee is also planning to make Opening Night a truly interactive experience for fans. "We are excited to welcome back the World Financial Group Continental Cup to Las Vegas," said Rossi Ralenkotter, president/CEO of the Las Vegas Convention and Visitors Authority (LVCVA). "Thousands of fans and dozens of elite curlers enjoyed our world class resorts, entertainment, shopping, dining and nightlife last year and we plan to show them an even better time when they come back in 2016." North America has won the Cup in 2002 in Regina, 2004 and 2007 in Medicine Hat, Alta., and 2011 in St. Albert, Alta., while Team World emerged victorious in 2003 in Thunder Bay, Ont., 2006 in Chilliwack, B.C., 2008 in Camrose, Alta., and 2012 in Langley, B.C. TSN, Canada's leading sports network, along with French language sports network RDS, will televise all of the action from Las Vegas.