Canadian Mixed gets underway Sunday in Yarmouth
The 54th edition of the Canadian Mixed Curling Championship gets underway Sunday at the Mariners Centre at Yarmouth, N.S.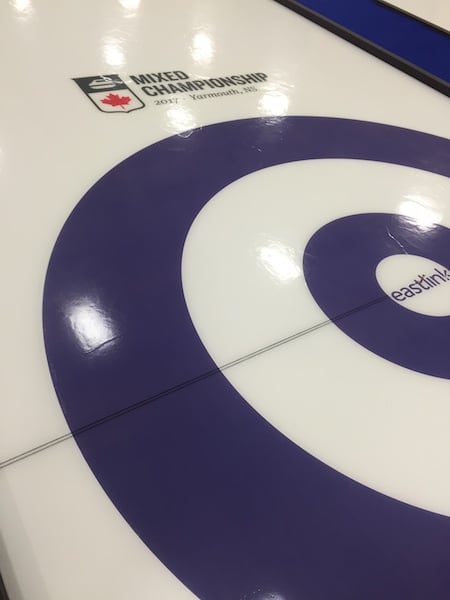 Every province, plus Northern Ontario, has won at least one Canadian Mixed Curling Championship since 1964. This year, Nova Scotia will be skipped by two-time (1999, 2003) Mixed champion and veteran Brier competitor Paul Flemming of Halifax. The lineup also includes several world junior champions — skips Braden Calvert of Manitoba (2015), who is also a two-time (2014, 2015) Canadian Junior champion, Evan Asmussen of Alberta (2012) and New Brunswick's Charlie Sullivan (1988), another Brier veteran who was the silver medallist in 1990 to Ontario's Ed Werenich at the Canadian men's curling championship, when playing third for Jim Sullivan. Also in the field is Ontario's Wayne Tuck Jr. and his team from Ilderton, the runner-up at the 2009 Canadian Mixed, and Manitoba's Kerri Einarson, playing third for Calvert, who will be skipping her own team at the 2016 Home Hardware Canada Cup at Brandon, Man., Nov. 30-Dec. 4. Over the years, the Mixed has been won by other well-known skips such as Jeff Stoughton, Rick Folk, Rick Lang, Kevin Koe, Mark Nichols, Colleen Jones, Barry Fry, Jean-Michel Ménard, Robert Campbell and Shannon Kleibrink, who became the only female to win the Mixed as skip in 2004 at Schumacher (Timmins), Ont. This year, Prince Edward Island's Veronica Smith, a three-time provincial junior champion, will try to join Kleibrink as the second female skip to win the event. Saskatchewan's Larry McGrath is the only three-time winning skip, having won the Mixed in 1967, 1968 and 1971. For event, team and draw information, visit
www.curling.ca/2017mixed
. Draw scores/standings will be immediately available on Curling Canada's website,
www.curling.ca
.
The Mixed, which began in Toronto in 1964, has been won a leading 11 times by Alberta, while Nova Scotia has captured seven titles — by skips Mark Dacey (2002 and 2010), Paul Flemming (1999 and 2003), Steve Ogden (1995 and 1998) and Scott Saunders (1993). It will mark the first time that Yarmouth has hosted a Curling Canada championship, but it will be the third time the Canadian Mixed has been staged in Nova Scotia, following the 1977 and 2002 editions, which were both held at the Mayflower Curling Club in Halifax. Once again this year, the championship will feature 14 teams (10 provinces plus Northern Ontario, Northwest Territories, Nunavut and Yukon) seeded and separated into two pools of seven teams each (based on their won-lost records in last year's Canadian Mixed at Toronto), who will first play a round robin within their pool. At the conclusion of the round robin, the top four teams in each pool advance to the Championship Round, when the teams play the teams from the opposite pool, carrying forward their full won-lost records. Meanwhile, the bottom three teams in each pool will go to the Seeding Round, where they will compete against the three teams from the opposite pool. These teams also carry forward their full won-lost records. The Championship Round concludes on Friday and will be followed by two semifinals Saturday morning at 10 a.m. AT, pitting 1 vs. 4 and 2 vs. 3. The two winners then advance to the final Saturday afternoon at 3 p.m. while the two losing teams meet in the bronze-medal game at the same time. Final results will determine seeding for next year's Canadian Mixed at Swan River, Man. All games throughout the competition are eight ends. Also, no tiebreaker games will be played at the conclusion of either round. Instead, any unsolvable ties for position after head-to-head results will be determined by accumulated Draw Shot results. The winning team will then represent Canada at the 2017 World Mixed Curling Championship, Oct. 6-14 at Champéry, Switzerland. Last year's winning Canadian Mixed team, skipped by Alberta's Mick Lizmore, competed in last month's World Mixed Curling Championship in Kazan, Russia. After winning its group with a 7-0 mark, then beating Czech Republic in the round of 16, Canada lost its quarter-final match to Scotland, 6-5 and was eliminated from medal contention.