Comeback Victory!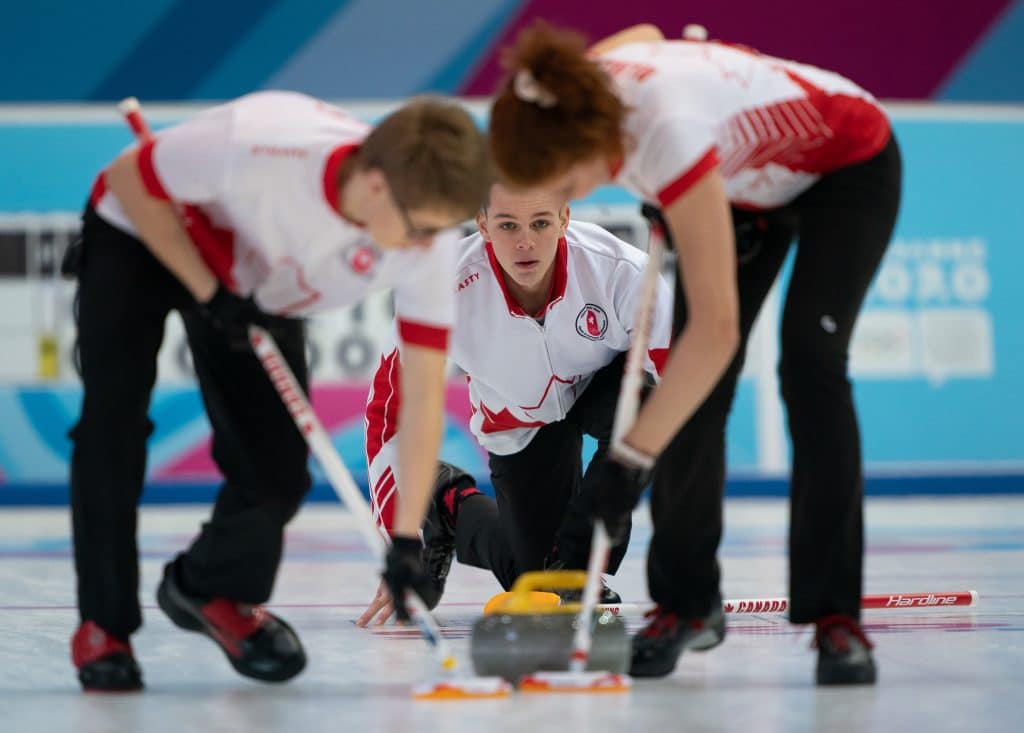 Canada Shines on Day 1 of 2020 Youth Olympics
While some of Canada's finest athletes will be contesting Team Europe for the Continental Cup on home territory in London, Ont., four of Canada's best youth curlers will be vying for Gold medals of their own in two curling events at the 2020 Winter Youth Olympic Games.
Emily Deschenes of Greely, Ont., Jaedon Neuert of Winnipeg, Lauren Rajala of Sudbury, Ont. who was selected to be Team Canada's flag bearer in the Opening Ceremonies, and Nathan Young of Torbay, N.L., will wear the Maple Leaf in the third Youth Winter Olympics which are scheduled for Jan. 9-22 in Lausanne, Switzerland. The selected athletes were assessed based on their curling skill, community leadership and academic achievement, and were also asked to submit a 500-word essay outlining why they wanted to play in the Youth Winter Olympics, and how it could impact both their own curling ambitions as well as curling development in Canada.

Throughout the Games, the four curlers aged between 15 and 18 years old, will stay in the Youth Olympic Village alongside 1,800 of the world's most promising young athletes. The curling venue is 63 kilometres south of the Olympic Capital of Lausanne in Champéry, Switzerland, which has hosted numerous international curling competitions over the years.

This does mean some extra commuting for Team Canada's curlers from the Olympic Village in Lausanne to the host venue in Champéry. Head Coach and Curling Canada Manager of Youth Curling and NextGen Helen Radford doesn't think it will be much of a hurdle for the young athletes: "We arrived in beautiful Lausanne and the team is ready. The venue is great and the team had a good practice this morning." quoted Radford. "We're excited to have Lauren kick off the event carrying the flag for Canada. It's great to be part of a big Team Canada."

Radford feels that the players will feed off this new atmosphere: "There is great energy in the Athletes Village and our athletes are meeting lots of new friends from around the world."
This newly minted Team Canada will be among the largest curling field ever at these Games; a total of 24 gender equal teams – increased from 16 teams at the 2016 Games in Lillehammer, Norway – will compete for medals in the mixed competition.

Team Canada finds itself in Group A alongside Spain, Estonia, Republic of Korea, Poland and the Russian Federation who Canada downed in their first match at 4:00am Friday morning (all times Eastern).

Canada's first victory did not come without strife. Down two points in the eighth end without hammer, Canada's chances at securing a win looked dim until clutch shot making from Canada's back end of Emily Deschenes and Nathan Young manifested into a steal of two, forcing an extra end. The exemplary shot making continued for the Canadians in the extra frame, leaving Russian Skip Valeriia Denisenko a difficult in-off with her last which was unsuccessful. Canada would win by a score of 7-4 stealing an additional three points in the 9th.
Team Canada lead Lauren Rajala wasn't phased by Canada's difficult start to the match: "I'm feeling pretty fired-up right now. It was a good come-from-behind win, I guess it's not how you start but how you finish."
When asked about the experience of being Team Canada's flag bearer at the Opening Ceremonies, Rajala quoted "That experience was just super incredible and I'm so grateful to have all that. There's so much support from back home. I come from a smaller town, so all the support from the community has been super amazing, my friends, family, it's really great."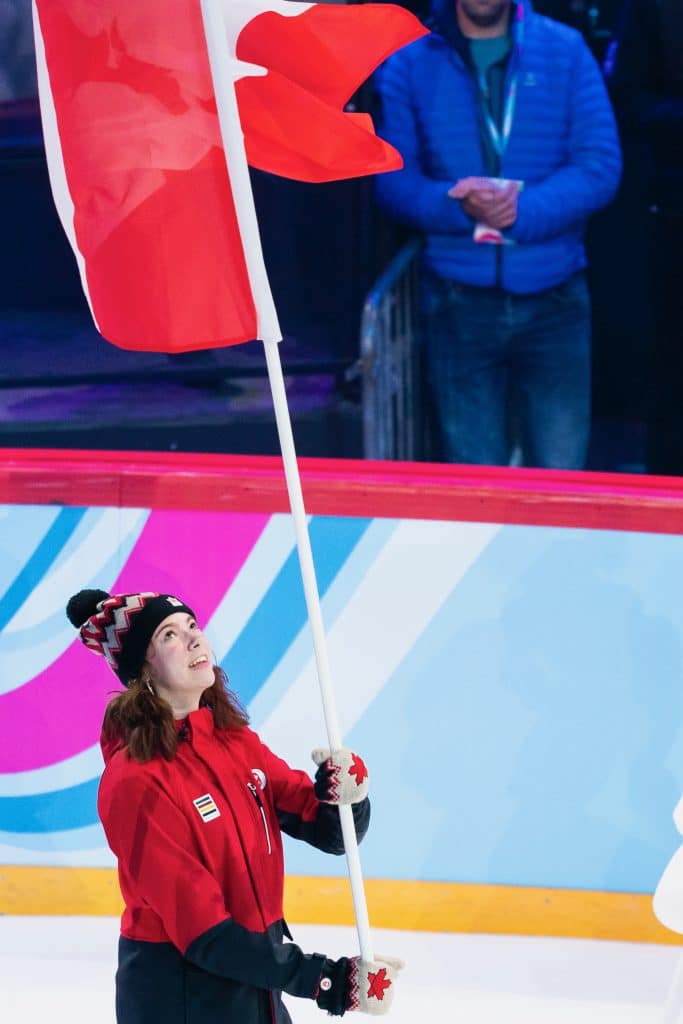 Curling finds itself in a particularly unique situation for these games as they're the only athletes who will be competing for the entire duration of the games in two separate events: Mixed followed by single knockout Mixed Doubles. The Mixed format will feature its finals on January 16th at 6:00am with the Mixed Doubles beginning January 18th at 4:00am.

Teams for the mixed doubles competition will be compiled in a scramble format and announced on Thursday 16 January. The mixed doubles teams are determined by the athletes' position within their team and their nation's overall ranking following the mixed competition which ensures that two players from the same nation will not be paired together for the event. All Games are scheduled for eight ends, and a minimum of six ends must be completed before a game reaches its conclusion.

The Games also have a vital educational component to them. As well as the competition on ice, athletes will have the opportunity to take part in workshops and team building activities that explore Olympic values and other cultures to their own.

As part of the educational activities, throughout the Games, the curlers will be afforded the opportunity to learn from two Athlete Role Models – Canada's two-time Olympic gold medallist John Morris and Switzerland's Marlene Albrecht.

Canada will look to build on their first win when they face Poland next in Draw 5 on January 11th at 8:00am.