Comeback Kids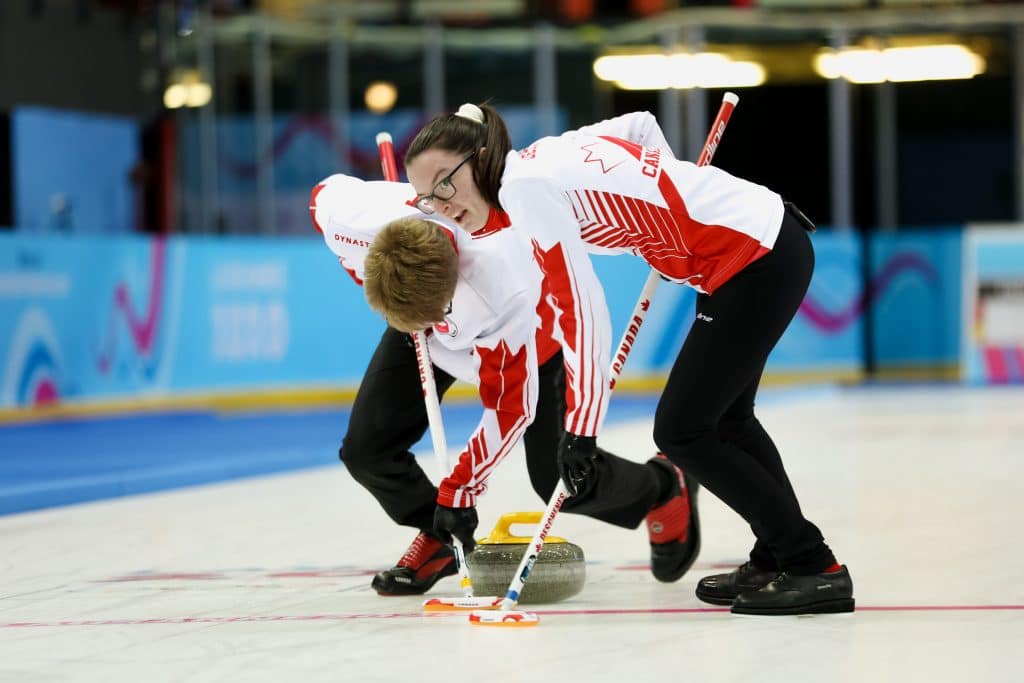 nerves of "steal" keep Canada undefeated at 2020 Winter Youth Olympics
After a comeback performance against the Russian Federation in opening day action, Team Canada once again played the role of late bloomers with another come from behind victory at the 2020 Winter Youth Olympic Games, defeating Poland 6-4 in Draw 5 Action.

Canada now sits alone atop Pool A with a record of 2-0.

The steal game has been working effectively in this event for Canada and the trend continued versus Poland. Canada had stolen singles in three of the first four ends to be up 3-0 at the halfway mark of the match but Poland would not be denied, surging back with a single in the 5th followed by a massive steal of 3 in the 6th. Poland would have the lead by a score of 4-3 with two ends to play.

Unshaken, Canadian Skip Nathan Young continued to play aggressively, attacking the house with keen strategy. Canada would manage to bounce back for a single with hammer in the 7th to tie the game.

In the 8th and final end, Canada resorted to their usual ways and played the thief, stealing two points and the victory from Poland, making the final 6-4 in favour of the maple leaf. Poland, with hammer, had a draw to the eight foot for the victory in the final end but overcurled and crashed on a guard. This marks the second time Canada had stolen 2 points in the 8th end, which they accomplished versus the Russian Federation in their Draw 1 matchup eventually winning that game 7-4 in extras. 

Team Canada Second Jaedon Neuert feels the team is just beginning to hit their stride: "We are playing them real close but we're playing real well. We can't complain at this point – we're still getting used to the ice and both games were really close. We like the close games. The close games are really good because we get to know what to do when we're in more pressure situations like the semi-final if we get there. The team is doing really well and we're clicking along really well."
Stealing appears to be Canada's weapon of choice at these Youth Olympics. The team has generated 11 points in 7 stolen ends over their first two games (17 ends) – 84% of their total offensive output so far in this tournament has been without hammer.

Canada is now among the only undefeated teams in Pool A with the previously undefeated Republic of Korea dropping to 1-1 with a loss to the Russian Federation on Saturday afternoon. The format of the 6 team pool will require Canada to maintain strong play to qualify for a playoff spot.

Looking to build on their unblemished record, Canada will face the Republic of Korea next on January 12th at 12:00pm EST.

Scores, standings and draw details are available here.