Canada Alone Atop Group A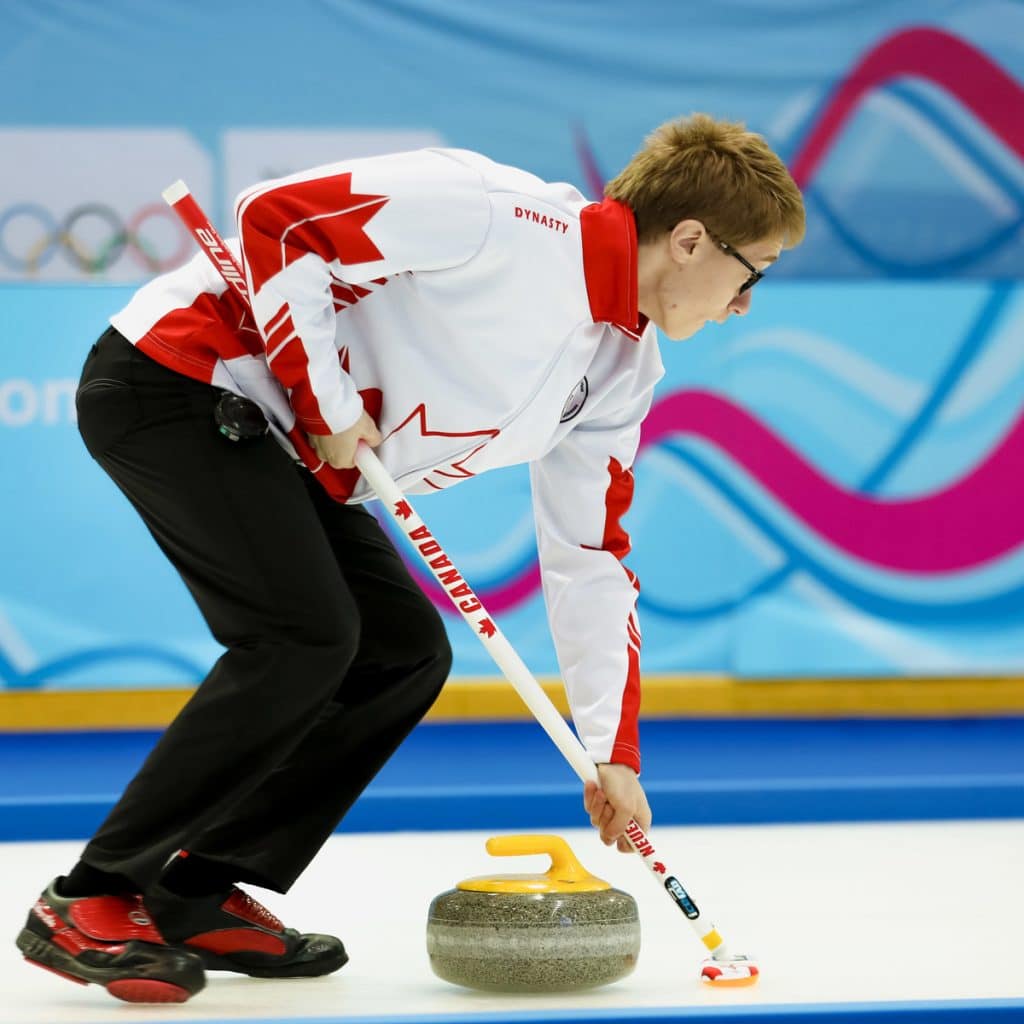 Maple Leaf surges to 3-0 Record at 2020 Winter Youth Olympic Games
Team Canada vanquished yet another difficult opponent in their Draw 9 match up versus the Republic of Korea on Sunday, taking the win 6-3 and remaining the only undefeated team in Group A at the 2020 Winter Youth Olympics.

With both the Russian Federation and Poland close behind at 2-1 and two round robin games remaining, Canada will have to remain vigilant to secure a playoff spot.

Canada's victory to move to 3-0 is not to be underestimated. A skilled Korean team played an extremely good match forcing the Canadians to rely heavily on higher difficulty shots. In the first end, Canada looked to have a multiple point end set up thanks to a clutch runback from third Emily Deschenes. Despite the shot making, Korea would steal one in the 1st end.

Canada would strike back with a single in the 2nd end and amass a large score of 3 via steal in the 3rd. Skip Nathan Young, facing a Korean biter on the top of the button and another in the top of the eight-foot, executed a perfect lateral double takeout to sit three and put pressure on Korean Skip Park Youbeen to outdraw a Canadian stone in the back four-foot and a pair of rocks scattered along the twelve-foot and eight-foot. Youbeen would miss the house entirely making the score 4-1 after 3 ends of play.

The stealing ways would continue for Canada, who have been effective without hammer for the entirety of these Youth Olympic Games thus far. After a Korean blank in the 4th end, Canada would steal another single in the 5th. Out of the 19 total points Canada has scored in 24 ends of play, 14 have been steals – a whopping 73.6% of Canada's total offensive output.

Korea would rebound with a controlled score of two in the 6th end to close the gap on the Canadian lead to 5-3.

In the 7th, Canada would find themselves facing pressure from Korean stones. Canadian Skip Nathan Young would once again need to be clutch on his draws to prevent a Korean steal. On his final shot, Young would execute a clutch draw to the button for a single. The Canadians would then run Korea out of rocks in the 8th, making the final 6-3.

Canada will look to remain perfect in their next matchup versus Spain on January 13th at 8:00 AM (All times Eastern).

After the round robin, the top two teams from each group will advance to the quarter-finals on Wednesday January 15th at 4:00 AM, followed by the semi-finals at 8:00 AM. Both medal games will take place at 6:00 AM on Thursday January 16th.
Scores, standings and draw details are available here.