Into the Hall!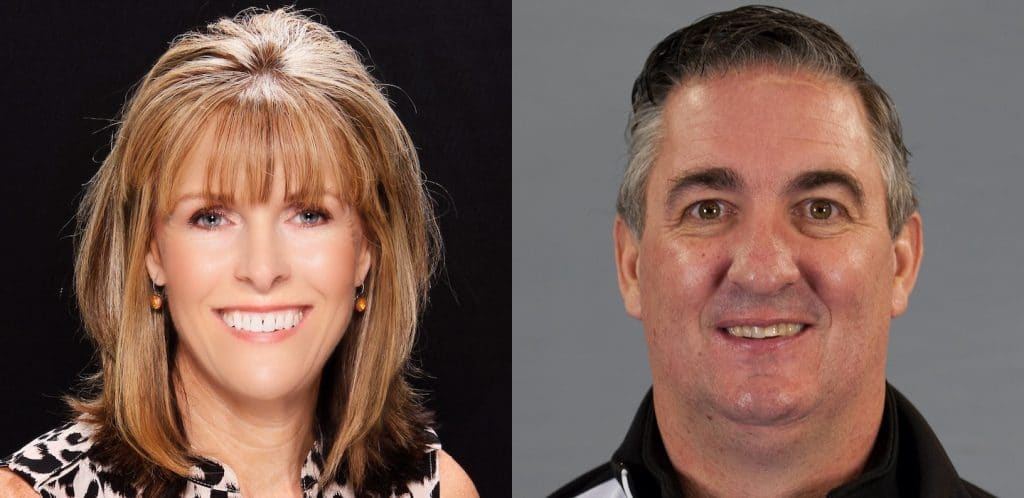 Julie Skinner, Wayne Middaugh named to Canadian Curling Hall of Fame
Two legends of Canadian curling will be inducted into the Canadian Curling Hall of Fame, it was announced today.
Julie Skinner of Victoria and Wayne Middaugh of Victoria Harbour, Ont., will join the Hall, and will be formally inducted at the 2020 Scotties Tournament of Hearts in Moose Jaw, Sask., and 2020 Tim Hortons Brier, presented by AGI, in Kingston, Ont., respectively.
"Both Julie and Wayne have worn the Maple Leaf with class and distinction and are worthy additions to the Canadian Curling Hall of Fame; I couldn't be more pleased for both of them," said John Shea, Chair of Curling Canada's Board of Governors. "We've been blessed over the years to have so many wonderful curlers and wonderful people represent us on the world stage, and Julie and Wayne certainly made our game better with their contributions."
Here's a closer look at each of the honourees:
Julie Skinner (Athlete)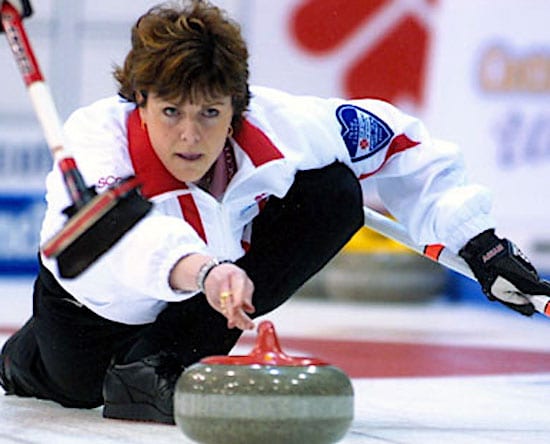 Skinner made her first impact on the national stage in 1987 when she skipped her B.C. team to a gold medal at the Canadian Junior Women's Championship in Prince Albert, Sask. (an event in which Middaugh was skipping Team Ontario). A year later, in 1988 at Chamonix, France, at the inaugural World Junior Women's Championship, Skinner and her Canadian championship team (vice-skip Judy Wood, second Susan Auty, lead Marla Geiger) claimed gold.
That started Skinner down the road on a brilliant career that would see her win two Scotties Tournament of Hearts (as a skip in 1991 with her B.C. team of vice-skip/sister Jodi Sutton, second Melissa Soligo and lead Karri Willms; and as a vice-skip with skip Kelley Law, second Georgina Wheatcroft and lead Diane Nelson), a world championship silver medal in 1991, a gold medal in 2000, and play in two Winter Olympics.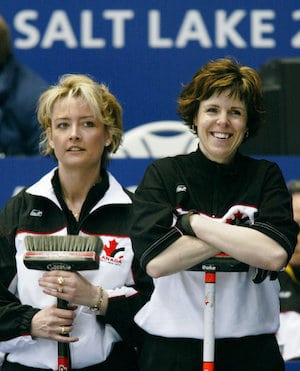 At the 1992 Winter Olympics in Albertville, France, where curling was a demonstration sport, Skinner skipped the 1991 Scotties champs to a bronze medal. Ten years later at Salt Lake City, Skinner won another bronze medal with Team Canada (with Law at skip, Wheatcroft at second and Nelson at lead), with curling having ascended to full medal status four years previously.
Skinner played in six Scotties Tournament of Hearts — four times representing B.C. and twice as Team Canada — and finished her career with two Scotties golds and two silvers.
"I'm beyond humbled and incredibly honoured to be selected as a 2020 Hall of Fame Inductee and to join so many legendary Canadian curlers," said Skinner. "Curling is a team sport so credit and heartfelt thanks to all my former teammates, coaches and my family who share in this recognition and achievement."
Wayne Middaugh (Athlete)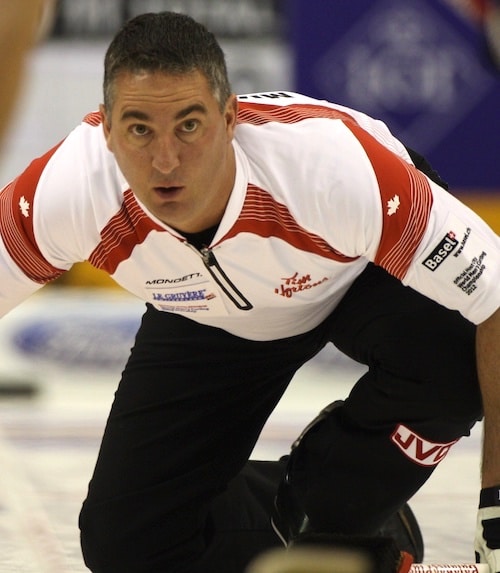 Considered among the most gifted curlers ever to play the game, Middaugh was an impact player for every team on which he played, and won Brier and world championship gold medals at three different positions.
As a young front-ender coming out of juniors, he was a part of the Russ Howard-skipped juggernaut that steamrolled to a Brier and world title in 1993 — a team that featured Middaugh at second, Peter Corner at lead, Glenn Howard at vice-skip and Russ at skip.
Five years later, Middaugh would form his own team (vice-skip Graeme McCarrel, second Ian Tetley, lead Scott Bailey), with similar results — Brier and world championship gold.
He completed his collection of Brier and world championship gold medals in 2012, this time as a vice-skip for Glenn Howard, and with second Brent Laing and lead Craig Savill.
In total, Middaugh represented Ontario at nine Briers, and finished on the podium seven times, with three golds, two silvers and two bronze. He also won 11 Grand Slam events in his brilliant career.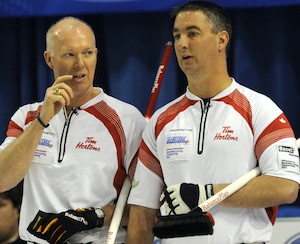 "It's truly an unbelievable honour," said Middaugh, whose grandfather, James Mulliss, is a member of the Canadian Lacrosse Hall of Fame. "It's not why I curled, that's for sure. But my dad and my grandfather both gave me wonderful advice. They told me to surround yourself with people who are better than you, and it was great advice for my entire career, on and off the ice. Russ Howard, Glenn Howard, Peter Corner, Ian Tetley, Graeme McCarrel, Scott Bailey, Craig Savill, Brent Laing — those are the guys who made this possible."