Curling Day success!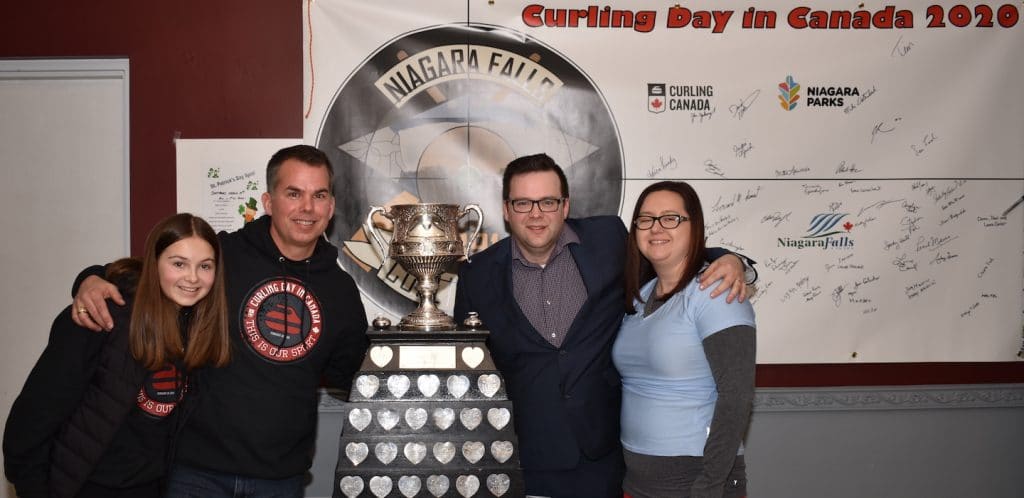 Curling Canada Awards $10,000 Club Grant as Part of Curling Day in Canada Initiatives
Curling Canada is thrilled to announce the winners of the final contests associated with the highly successful 2020 Curling Day in Canada, which was held on Feb. 22.
The designated day, established to celebrate everything that Canadian's value about the great sport of curling and the unique connections within the curling community, could not have been better received by the millions of participants and spectators across the country.
More than 312,000 viewers tuned into the one-hour special, produced and aired by TSN, that highlighted the welcoming culture and diversity of Canada's grassroots curling community. The show, which can be viewed by CLICKING HERE, covers everything from the inclusivity of our sport to the iconic Tim Hortons Brier Tankard visit at the Niagara Falls (Ont.) Curling Club.
Engaging the clubs and individual curlers from across Canada was an integral aspect of the Curling Day in Canada celebrations, and Curling Canada is pleased to report that 235 story submissions were received for the following prizes awarded by random draw:
• All-expenses-paid closing weekend trip to the 2020 Tim Hortons Brier: Lola Murphy (Paradise, N.L.)
• Visit by David Nedohin and his daughter Alyssa, with the Brier Tankard: Niagara Falls Curling Club
• Two Floor Curling Started Kits for l'école élémentaire catholique L'Étoile-de-l'Est (Orleans, Ont.) and an Egg Farmers Rocks & Rings Tournament Day to Dixie Public School (Peel, Ont.)
Additionally, with clubs across the country participating in a Canada-wide curling game, and each being asked to send in their top and bottom scores, this coast-to-coast undertaking determined the "top" as the winners with a final recorded score of 7807 to 7022 on the bottom. As scores were sent in throughout the day, the submitting club received a ballot in the grand prize draw, Curling Canada is thrilled to announce Woodstock Curling Centre in Woodstock, Ont., as the winner of the $10,000 Club Grant!
With great appreciation to every curler and rink that participated in the nation-wide celebration, Curling Canada is already looking forward to a repeat performance on Feb. 27, 2021 for the next Curling Day in Canada.