U SPORTS Day 1 recap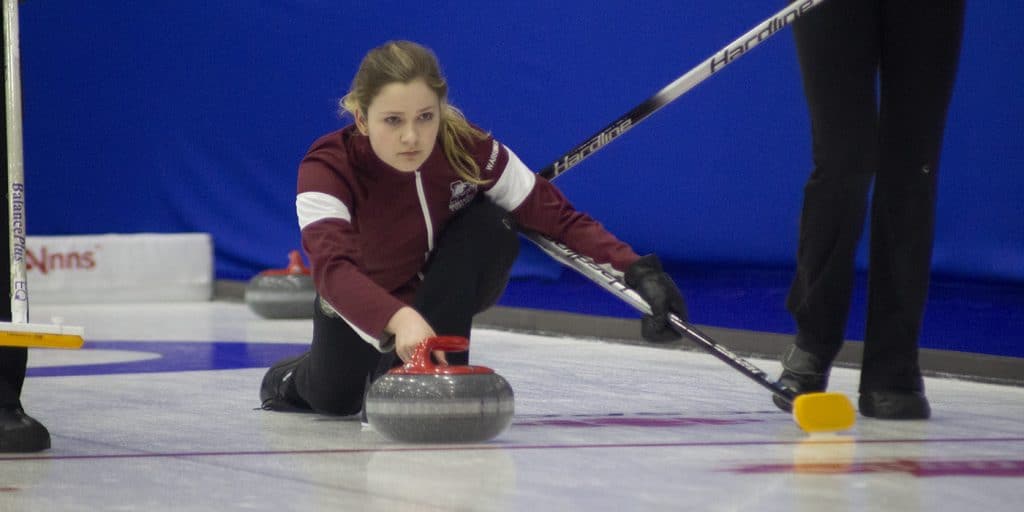 2020 U SPORTS/Curling Canada Championships: Three enders essential for winning men's rinks, four women's teams open undefeated
PORTAGE LA PRAIRIE, Man. (U SPORTS) – The Alberta Golden Bears bounced last year's national silver medalists, while the Queen's Gaels women got back in the win column after a fourth-place showing last year on the opening day of the 2020 U SPORTS / Curling Canada Championships at Stride Place.
The Bears used three enders in the first and seventh to down the Memorial Sea-Hawks 8-3.
The Wilfrid Laurier Golden Hawks and Dalhousie Tigers also had strong showings to start the round-robin, while the Regina Cougars played the role of spoiler against the host Brandon Bobcats.
The Hawks scored three in the second and ninth ends to double the Guelph Gryphons 10-5.
Dalhousie defeated the Brock Badgers 11-3, with the Tigers taking control with a steal of three in the third and added three more in the sixth.
Meanwhile, Regina rallied from a 4-3 deficit at the break to beat Brandon 9-6. The Cougars collected three enders in the seventh and ninth ends.
On the women's side, the Gaels scored twice in the 10th end to edge the Golden Hawks 6-4. Queen's missed out on reaching the podium last year after falling to the Dalhousie Tigers in the bronze medal game.
The Alberta Pandas, UNB Reds and McMaster Marauders were also victorious on Day 1.
The Marauders had all the momentum with eight points in the first eight ends en route to a 12-4 triumph over the reigning national bronze medalist Tigers.
In other action, UNB scored a single in eight and stole a pair in nine to get past the Regina Cougars 6-4.
Finally, Alberta doubled the host Brandon Bobcats 6-3, picking up a deuce in the fifth and adding a steal of two in the eighth.
Day 2 competition begins on Thursday with Draw 3 at 9:30 a.m. ET / 6:30 a.m. PT.
TEAM STANDINGS
Men
Alberta Golden Bears 1-0
Dalhousie Tigers 1-0
Regina Cougars 1-0
Laurier Golden Hawks 1-0
Brandon Bobcats 0-1
Brock Badgers 0-1
Guelph Gryphons 0-1
Memorial Sea-Hawks 0-1
Women
Alberta Pandas 1-0
UNB Reds 1-0
McMaster Marauders 1-0
Queen's Gaels 1-0
Brandon Bobcats 0-1
Dalhousie Tigers 0-1
Regina Cougars 0-1
Laurier Golden Hawks 0-1