CCAA Day 4 Recap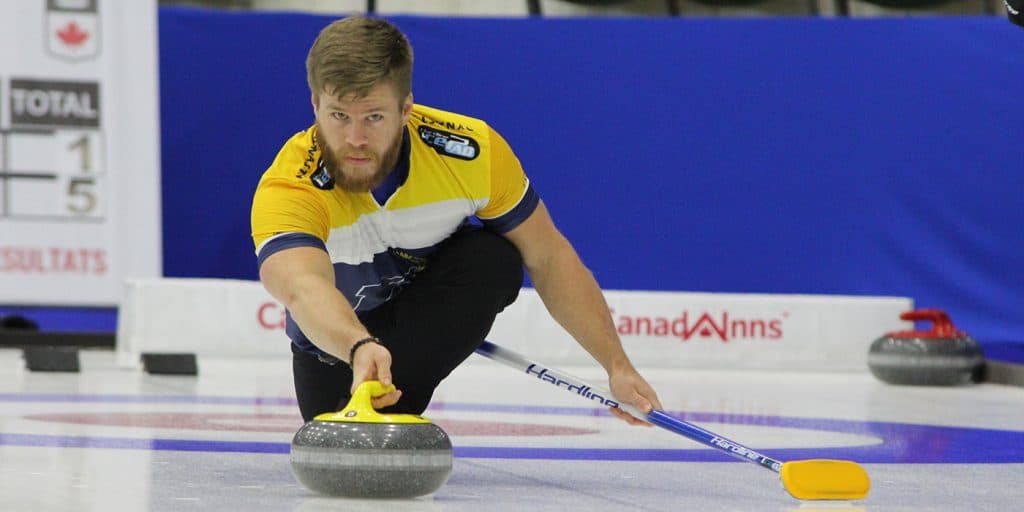 2020 CCAA Curling Canada Championships in Portage la Prairie
Women's Championship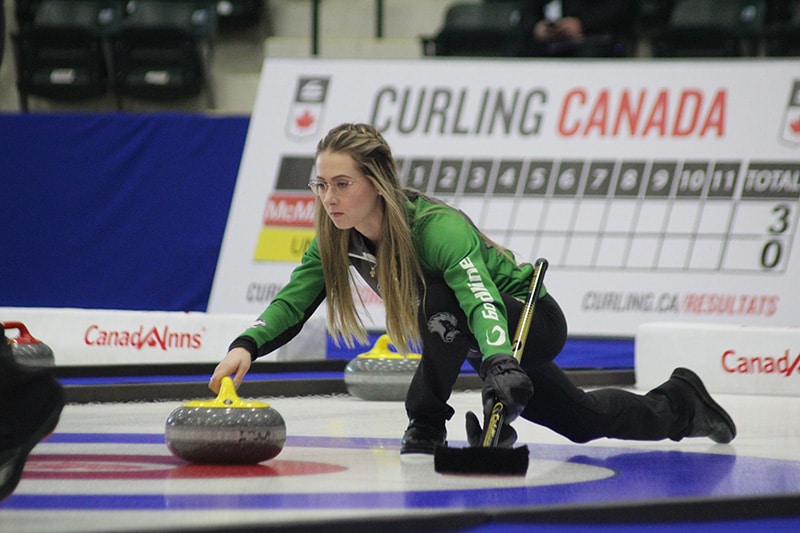 The women's playoffs will feature the Douglas Royals (6-1), Humber Hawks (4-3), Concordia Thunder (4-3) and Red Deer Queens (4-3) at the 2020 CCAA Curling Canada Championships.
There was a four-way tie for second place at the end of round robin play with the Hawks, Thunder, Queens and NAIT Ooks each posting records of 4-3. Using head-to-head results as the tie breaking procedure, it was determined that NAIT would not advance to the semi-finals. Red Deer was the odd team out to start the day, but they defeated Augustana 7-2 and then NAIT 8-7 to earn their way into the semi-finals.
The Douglas Royals locked up the top seed, but they appeared to be camera shy to begin the day. Down 7-1 to Sault after seven ends, the Royals roared to life, scoring eight points across the final three ends to defeat the Cougars 9-7. Douglas then faced Concordia in the evening, scoring big in a couple of ends and holding on to beat the Thunder 7-5. Concordia also dropped their early match 10-5 to Humber, while the Hawks finished their day with an 11-5 loss to Sault. Despite missing the playoffs, Augustana, Sault and Fanshawe each performed admirably and were competitive throughout the championship.
Men's Championship
The Humber Hawks (6-1), NAIT Ooks (5-2), Concordia Thunder (5-2) and Fanshawe Falcons (5-2) clinched the men's semi-final berths at the 2020 CCAA Curling Canada Championships.
Humber opened the day with a dominant 7-2 win over the previously undefeated Falcons, which put the teams in a tie for first heading into the final Draw. The Hawks maintained their strong play, defeating the Sault Cougars 9-5, while Fanshawe ran into a strong NAIT team falling 10-2 to the Ooks. Sault gave NAIT a scare in their morning meeting, making a late charge before falling just short against the Ooks by a score of 9-8.
Concordia had a scare of their own to start the day, as the SAIT Trojans evened their match with four in the eighth end. The Thunder bounced back however with four of their own in the ninth to win 13-9. The Lakeland Rustlers made a similar late push against CUE in the afternoon, but Concordia held on again to win 8-6. SAIT and Lakeland both rounded out their championship with wins over the Confederation Thunderhawks.
Final Standings
| | | | |
| --- | --- | --- | --- |
| Women's Teams | Record | Men's Teams | Record |
| Douglas Royals | 6-1 | Humber Hawks | 6-1 |
| Humber Hawks | 4-3 | NAIT Ooks | 5-2 |
| Concordia Thunder | 4-3 | Concordia Thunder | 5-2 |
| Red Deer Queens | 4-3 | Fanshawe Falcons | 5-2 |
| NAIT Ooks | 4-3 | Lakeland Rustlers | 3-4 |
| Fanshawe Falcons | 2-5 | SAIT Trojans | 3-4 |
| Augustana Vikings | 2-5 | Sault Cougars | 2-5 |
| Sault Cougars | 2-4 | Confederation Thunderhawks | 0-7 |
More Information:
Championship Website https://www.curling.ca/2020college/
Live Scoring https://www.curling.ca/scoreboard/#!/competitions/6250
Photoshttps://ccaasportsacsc.smugmug.com/2020-CCAA-Curling-Canada-Championships