CEO Message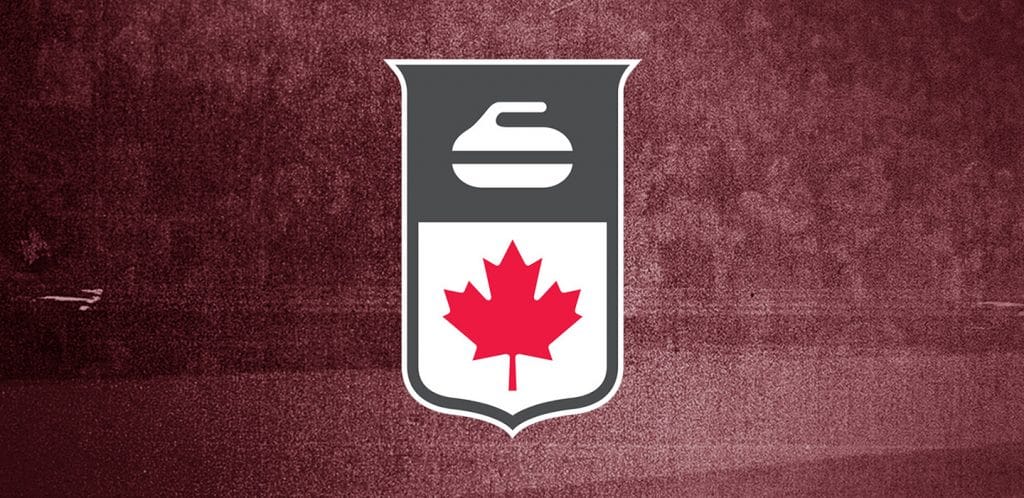 An open letter to our Canadian curling community
I've been professionally involved with the sport of curling for the past four years in my role as Curling Canada CEO. During that time it's only confirmed my belief that the sport is full of people who value camaraderie, support, respect and community. In the past four weeks we've seen our world turned upside down. Everything is different, but one thing remains the same – our community is still founded on, and will succeed, because of those four attributes.
Novel coronavirus abruptly brought our curling season to a close. But the spirit of our game cannot be extinguished and remains apparent online. From virtual curling tournaments and online broomstacking to online viewings/commentary of old games and sharing of the hobbies we're passionate about off the ice with each other, the curling community wasted no time in assembling to support each other during the difficult days that lie ahead. This gives me confidence as we move forward and progress through a situation that isn't changing by the day, but by the hour.
This pandemic has impacted everyone in the curling world: high-performance curlers who tirelessly trained and practised for an opportunity to win gold medals, local host committees who were unwearied in their preparation of the events for those curlers, recreational curlers who had their seasons cut short and passionate volunteers who breathe life into our community curling centres across the country. Quite frankly, the remainder of the curling season was taken from us and it's OK to feel grief, but only for a moment. We have a lot of work to do to recover from these losses, while also remaining optimistic and grow to overcome adversity.
At Curling Canada, we're going through everything closely to ensure we're minimizing the damage caused by this situation for all stakeholders involved: our organization, curlers (both high performance and grassroots), curling centres, host committees, sponsors and more. We thank everyone for their patience and trust. Everything from closing out our events to supporting curling clubs is being reviewed during this time and we will share updates with the public as they become available.
I'm meeting with executive directors of all Member Associations (MA) once a week to ensure they're well equipped to help our curling clubs through what will be a challenging path and learn more about how Curling Canada can assist. Information packages about government support options available for curling clubs are available through their respective MAs. I've also been in touch with other stakeholders from National Sport Organizations and government to explore other credits and subsidies that can be provided to curling clubs. It's still early in the process, but we will do everything we can to provide support.
With all of the negative news in circulation, it's important for us to take a step back and appreciate all of the good in the curling world and beyond. As an organization, we have a lot to celebrate over the past year. For example, women and men competed for the same amount of prize money at the Scotties Tournament of Hearts and Tim Hortons Brier this year – a monumental achievement for gender equity in our sporting landscape.
We also saw tremendous increases in our broadcast numbers for the national women's and men's championships. The Scotties Tournament of Hearts English and French broadcasts reached 7,393,000 viewers and the Tim Hortons Brier broadcasts reached 7,560,000 viewers (up 11 and 10 per cent respectively from last year).
These numbers prove the love for curling remains strong in our country and in demand. This is why we're working with TSN to put together a curling broadcast schedule that will be available on your television in the near future featuring some of the most memorable games ever played from TSN's well-established catalogue. Remaining physically distant for an extended period of time is a challenge and we hope having these games available will assist fans and help pass the hours in their homes.
We also encourage you to follow our social media accounts on Facebook, Twitter and Instagram to view lots of new and engaging content including some takeovers of our social media accounts by some of the biggest names in the sport.
Lastly – and most importantly – we must remember that sport is only a microcosm of this issue. We deeply thank our frontline health care workers who are dedicated in providing quality care and doing everything they can to keep us safe, many of whom are curlers themselves. In return we need to do everything we can and remain home to help prevent the spread of the virus.
There's never been a more important time for people to value camaraderie, support, respect and community. I'm confident in our abilities as curlers to take these positive qualities and share them with the world during a time we need it most.
Stay healthy. Wash your hands. Remain physically distant, but near on social media and always, always stay supportive.
We'll see you on the other side of this.
Katherine Henderson
Curling Canada CEO