Umpiring Education!
Curling Canada And World Curling Federation team up in formation of world curling academy
For anyone who has experience organizing a curling event, from a large scale World Championship all the way to a local community funspiel, it's well known that it takes a small army of willing participants to ensure an event's success. Indeed, a curling event's harmonious melody of human resources are a foundation of organizers, officials, athletes and fans who must come together in perfect cohesion.

Though it may seem trivial, often overlooked are the officials and umpires of major events, despite the fact that they are the backbone of fair and balanced play – something that players and fans come to expect from prestigious curling events.

Umpires may never be on the highlight reel for fantastic shots but, even though curling is largely self officiated, they are an integral part of any event.

Curling Canada and the World Curling Federation understand this notion quite well and, with the creation of the World Curling Academy, are striving to ensure the future of education in curling has a clear path.

Just what is the World Curling Academy? The newly minted online resource is a partnership between the World Curling Federation and the World Academy of Sport, including Curling Canada. Together, it aims to provide education and certification for all aspects of the sport as well as providing resources to develop and grow curling locally and globally.

With a simple-to-navigate interface, easy access through any browser and a fast registration process, those who wish to further their curling education can do so from the comfort of their own home. So far, the Level 1 Ice Technician certification course and a Rules of Curling and Competition course are available with a planned expansion of course variety currently in the works.

One of the courses in development is a featured umpiring course, which will allow those who wish to pursue umpiring in curling a clear channel to achieve those goals.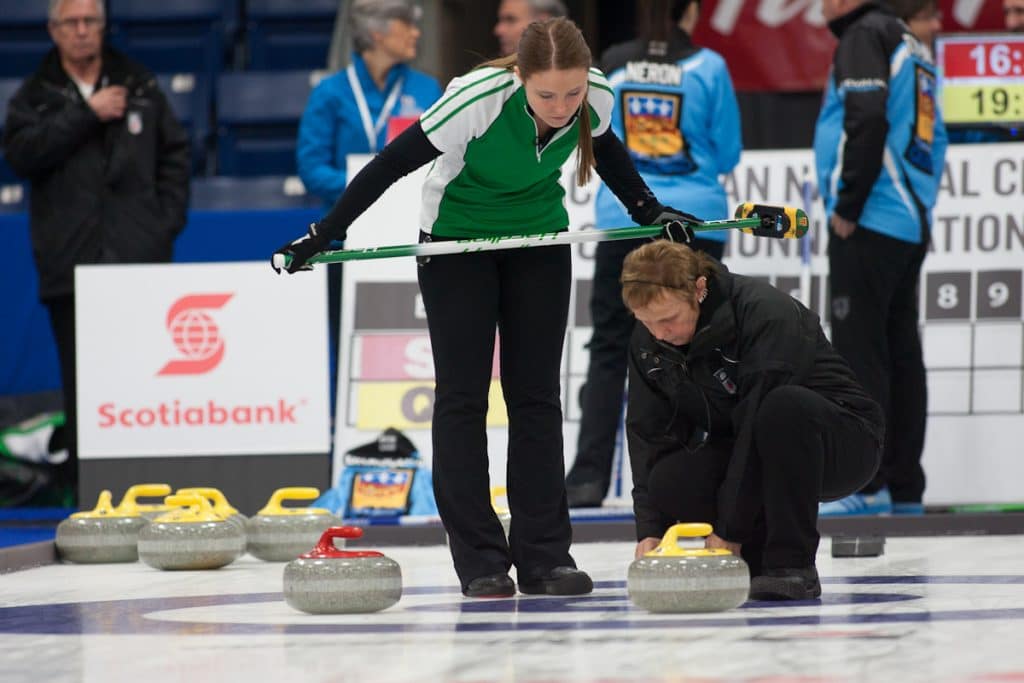 "The World Curling Federation currently has 64 Member Associations on six different continents," said Scott Arnold, the WCF's Head of Development. "That scale has made us think differently about how we are going to deliver the courses that many of our Members rely on for education in coaching, ice making and umpiring. Working with World Academy of Sport, our education partner, and some of our more established Members including Curling Canada, we have been able to develop a hybrid model of content delivery."

The online delivery of information allows equal access to all of the World Curling Federation's constituents, but won't come at the expense of peer-to-peer learning.

"We will offer online courses through the World Curling Academy website and in-person training and assessment by a global workforce trained by World Academy of Sport," said Arnold. "This approach will allow us to reach more people in more places than we could have in the past. And in order to scale for the future, the Academy has been designed to be multilingual, which will allow us to educate even more people in the future. In fact, the Academy site currently hosts a video series that shows how to use FloorCurl to teach the sport. It is currently in seven languages with two more being added in the coming months."

With a powerful tool in the World Curling Academy at the disposal of curlers worldwide, Arnold sees the platform evolving beyond just the enrolment and execution of curling courses.

"Everyone that has partnered with the WCF on this Academy has been able to share not only content, but expertise in the methodologies for training new coaches, ice technicians and umpires," said Arnold. "Their continued input will allow the World Curling Academy to stay current and relevant for the foreseeable future. This will ensure that any education received from the Academy will be of the highest standards. And the Academy is not intended just to deliver courses. It has been designed as a resource centre to allow for continued education and the sharing of new techniques and best practices."

Among Arnold's expansion plans is an umpiring certification program, which aims to recruit and secure future umpires for Curling Canada and WCF events alike.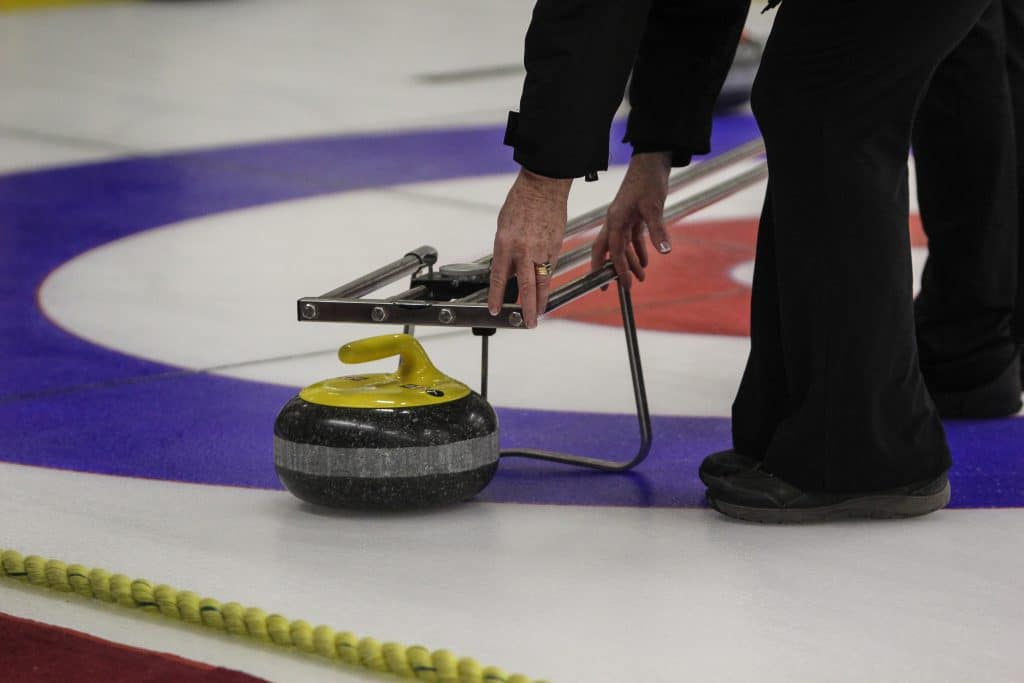 Executive Chief Umpire for Curling Canada, Brett Waldroff, is a 33-year veteran of umpiring in curling and an integral part of securing the future of umpiring in the sport.

"I would recommend any curler to enrol in Umpiring courses," said Waldroff. "It will give you another perspective of the game which very well may help you be a better curler. You will meet some fantastic people and you will be part of a championship that will eventually lead to crowning a World Champion."

And while Waldroff may not be on the sheets delivering rocks or calling line, his love of curling led him towards officiating, where he found a sense of belonging and involvement.

"It may seem cliche, but giving back to the sport I love was probably the main reason to start umpiring," he said. "As a player I did not go very far in regards to competitive play, but I had a passion for teaching and coaching in curling and of course different playdowns are always looking for timers, observers, Hog line officials and officials for local playdowns. Almost anything to do with Curling I was game for and Umpiring turned out to be my true passion."

Waldroff's passion has led him to experiencing some phenomenal moments in Canadian curling history that won't soon be forgotten.

"My favourite event to be part of was the 2017 Tim Hortons Brier in St. John's," he said. "It was a smaller arena, but the atmosphere was electric from the start of the event to the finish."

And while some may see umpiring as dry or boring compared to the play itself, Waldroff offers an alternate perspective, in which variety keeps him sharp.

"As Chief Umpire for that event (2017 Tim Hortons Brier) I was part of many 'firsts' for me, even though I had been an umpire for many many years prior," said Waldroff. "From coming up with hand signals for the timers and umpires because you could not hear anything through the headsets when a great shot was made, or when Brad Gushue won a game, to the windstorm knocking out the power and everyone having to come up with solutions in real time, it was an event I do not think I will ever forget."

While the job of Chief Umpire is a difficult one, Waldroff welcomes a lot of the peripheral perks outside of the on ice experience of umpiring.

"The players themselves and the absolute remarkable curling that I get to witness is a huge perk as I get a ringside seat to some of the best curlers and curling in the world," said Waldroff.

The perks of being a National Umpire don't end there either, he added.

"There are many perks when you are an umpire, but in my eyes, being part of a national or World Championship to help crown a champion is the biggest perk of all," said Waldroff. "At all of the championships you meet so many great people giving back as we do when we umpire. My fellow umpires are the ones that I make the closest relationships with as these are the like minded people that I spend so much time with, but the Ice Technicians, the Television production crews, the Curling Canada staff and of course the hundreds of local volunteers that I meet at every Championship are the greatest perks."

For those who wish to get involved in umpiring or expand their knowledge of curling through World Curling Academy resources can find registration and course lists at this link: https://www.worldcurlingacademy.org/