Return to Play Guidelines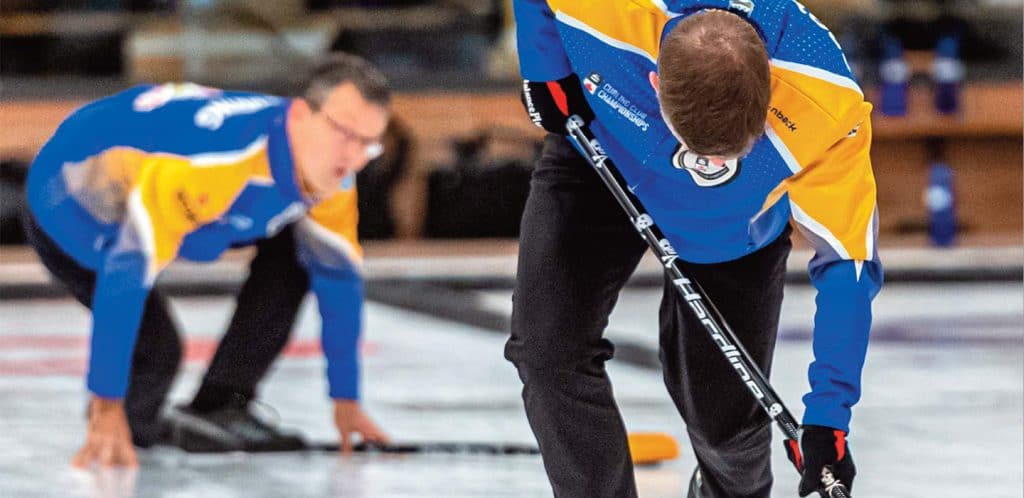 Curling Canada announces return to play guidelines
The return to play guidelines that will shape the upcoming 2020-21 curling season are now available, it was announced today by Curling Canada.
The documents, designed by Curling Canada and in consultation with Member Associations, curling centre managers and medical professionals, are designed to guide the Canadian curling community through the upcoming season as it relates to COVID-19 in Canada. The guidelines cover topics such as gameplay, building cleanliness, food & beverage, customer awareness, financial planning, insurance and national championships.
"Curling will look a bit different this upcoming season, but we're pleased to announce there's still a way to play while also ensuring that the safety of curlers remains a top priority," said Danny Lamoureux, Curling Canada's director of curling club development and championship services.
The most notable changes to play this season involve the use of one sweeper during games, no sweeping an opposition's stone behind the tee-line and new markings on ice for the non-throwing team to be stationed.
The health and well-being of curlers, fans and high-performance athletes is Curling Canada's top commitment and the guidelines can be customized in each jurisdiction in order to cooperate with federal, provincial, territorial and municipal government health authorities that must be followed.
To view the full return to play guidelines, click the button below.