2021 Curling Cares Calendar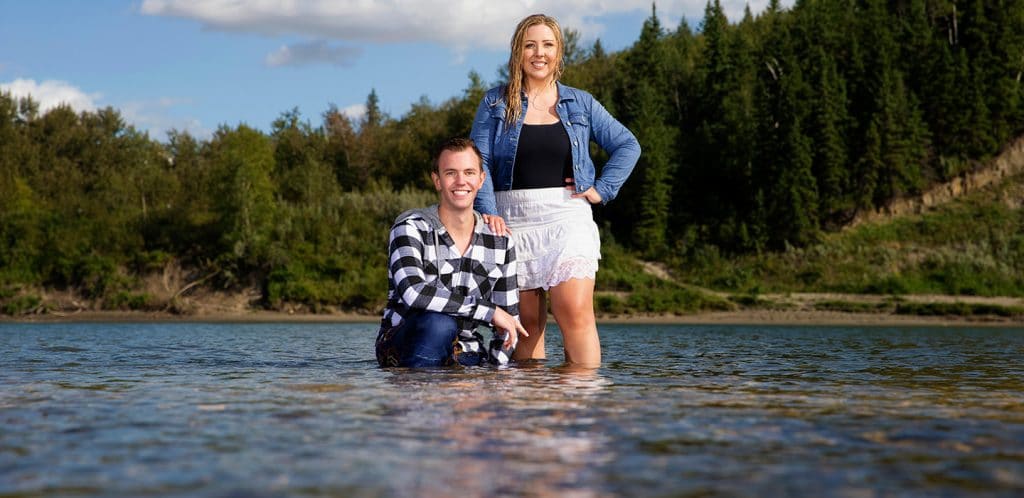 Men, women join forces for 2021 Curling Cares Calendar
Unprecedented times call for an unprecedented calendar. Both men and women of curling's past and present, siblings, curling couples, mixed doubles partners and a recreational curler will all grace the pages of the 2021 Curling Cares calendar in an upcoming special edition. The project supports numerous charitable initiatives, including the philanthropic youth curling programs developed by Curling Canada.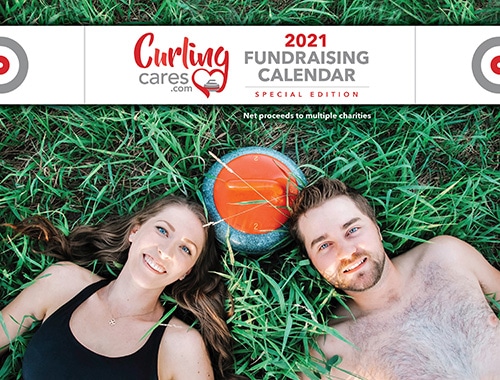 "We are so appreciative to be a major benefactor of this annual fundraising initiative by TheCommunityFundraiser.com and are thankful for the positive impacts it makes possible for young curlers across the country," said Brodie Bazinet, Curling Canada Foundation manager. "The curling community eagerly awaits the calendar launch each year, not only to see another side of their curling favourites but also to make a meaningful contribution to the sport they love!"
Instead of featuring an exclusive gender like previous editions, the 2021 Curling Cares calendar highlights a collection of curlers varying from grassroots to high-performance. Charitable organizations worldwide feel the calendar's impact because each month's featured athlete models raise money for a charity close to their hearts. Proceeds from each calendar also support Curling Canada's youth development programs. Those calendar sales, including individual athlete model efforts, have raised more than $100,000 for the Curling Canada Foundation since 2015.
Siblings Karsten and Selena Sturmay, recipients of For the Love of Curling scholarships in 2015 and 2018, respectively, know first-hand the positive impacts this scholarship can have in balancing curling and school. It's why they have chosen to use their presence in the calendar to raise additional funds for the 2021 scholarship program.
The Sturmay siblings own a combined six U SPORTS/Curling Canada medals earned at national university championships, including golds for both Karsten and Selena in 2018 – leading to appearances as the men's and women's teams representing Canada at the 2019 Universiade Games – and gold for Selena at the 2020 university championships this past March. Karsten's men's team was one win away from representing Alberta at the 2020 Tim Hortons Brier. Selena is emerging from juniors with an enviable junior resume, including a 2019 Canadian junior women's gold medal and a silver medal at the world juniors for Team Canada as skip. The duo also plays mixed doubles and represented Alberta at the 2018 national championship.
"Receiving the For the Love of Curling Scholarship was a privilege and an honour. Knowing that the curling community was recognizing and supporting my efforts, academically and athletically, gave me a source of pride that I will never forget," said Selena. "It's an honour for Karsten and myself to be in this year's calendar, supporting the scholarship program that made such positive impacts in our lives and featured alongside so many incredible curlers."
The new look and feel of the calendar are representative of coming together during the COVID-19 pandemic. Other notable inclusions in this year's calendar include Matt Dunstone (2020 Tim Hortons Brier bronze-medallist) and Erin Pincott (British Columbia third, 2020 Scotties Tournament of Hearts), and Jocelyn Peterman and Brett Gallant, two-time Canadian mixed doubles champions and world silver-medallists.
A complete list of Canadians included in the calendar is Glenn Howard, Kirk Muyres, Sarah Potts, Stu Sankey (regional curling sponsor and recreational curler) and Jeff Stoughton. International participants include Korey Dropkin and Sarah Anderson (American mixed doubles team), Chinami and Yurika Yoshida (Sisters from Japan's Team Satsuki Fujisawa), T.J. and Susana Cole (Nigerian mixed doubles team), and Eve Muirhead of Scotland.
Calendars are now available for purchase by visiting www.curlingcalendar2021.com for $34.95 (tax and shipping inclusive) CAD and must be ordered by Dec. 10 (in Canada) for guaranteed delivery by Christmas.