CEO's Address: Upcoming Season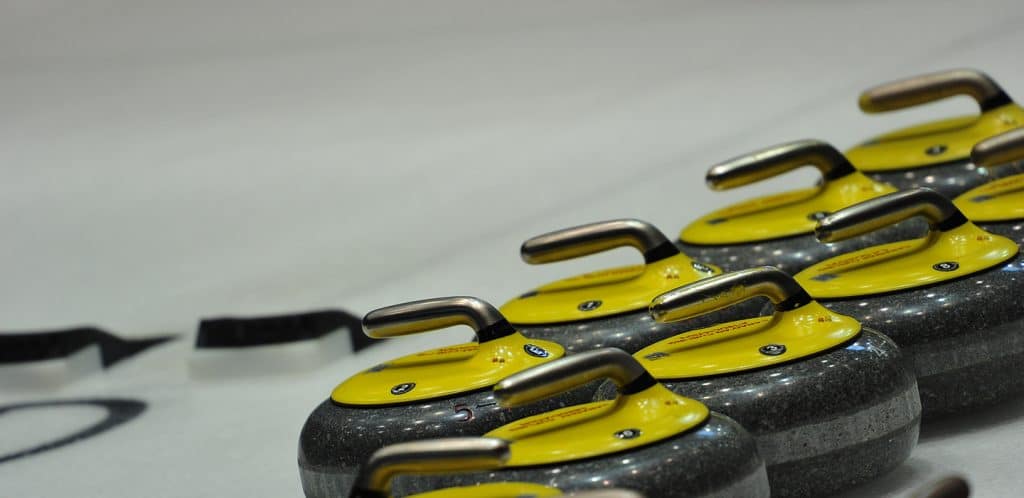 curling canada Chief executive officer Katherine Henderson offers personal update on 2020-2021 curling season
With the dawn of a new season approaching, many of you are, as I am, about to step out onto the ice for the first time amid a global pandemic that has sculpted the shape of our world over the last 8 months. As expected, you may be unsure about the status of curling for the 2020-2021 season.

These feelings are not unwarranted, as the very roots of our sport and our lifestyles have been turned upside down by COVID-19.

Transparency and communication are essential to what Curling Canada stands for and I want to take the time to personally update you, our reader, about our organization, how our curling system works, its handling of COVID-19, and how it impacts you directly.

Over the last number of years as Chief Executive Officer of Curling Canada, I've had the privilege of working directly with an array of Curling Canada boards with an undeniable vision for curling's future. Curling Canada itself has just recently seen a series of changes, including a new board elected by your provincial and territorial Member Associations; one whose core lies in real world skill and experience and which reflects the vision of boards prior.

For context: our Member Associations now deliver three essential tasks including electing board members, creating and maintaining bylaws and appointing an auditor for Curling Canada. In our most recent annual meeting, the Member Associations researched issues in our sport and elected a board they felt was ready to take on the challenges and risks of governing a complex organization, especially in the midst of COVID-19.

The business of curling has become more sophisticated thanks to its exponential growth over the last decade. The need for a skills based board whose experience lay in finance, marketing and risk management has never been greater. Our newly elected governors are joining a board with an excellent governance structure, based in strategy and risk management, and a robust new consultation policy that allows them to understand the needs of its members.

Over the past number of years, our board and staff, our members and their staff, have rallied around the idea of producing great experiences for curlers and fans and they have made significant governance changes to enable this. All parties have unified in this regard to strike an effective power balance; one that allows the average club curler to reap the benefits. This stems directly from our members making bylaw changes necessary to empower our board to focus on identified curling opportunities, issues and risks, at a national and international level. Through significant national policy changes implemented by our 2019-2020 Board of Governors, the board concentrates on business strategy and risk management. These changes enable our staff and our Member Associations' operations staff to work together to shape how you, as a curler or curling fan, in Canada, experience and interact with our sport.

I'm thankful to have those changes made as it allows for thoughtful work in approaching problems; we have a much clearer understanding of Curling Canada and our Member Association's roles and how those intersect; we are all ready to do what we do best, depending on where we sit.

COVID-19 highlighted that the changes to our programs and services cannot happen without a forward thinking board and members associations. Thanks to the future forward orientation of our community, we now find ourselves in a position of being able to act collaboratively and immediately in response to a crisis in our sport.

Similarly, COVID-19 has also been the litmus test for our new governance structure and it performed exactly as planned. Our ability to mobilize quickly and respond to the needs of the community has been exemplified by delivery of our Return to Play policy, our assistance in accessing funding for clubs, Government lobbying and marketing support. The evolving COVID-19 situation the emergency planning required has proven our mettle.
Put simply: as we find ourselves in the middle of a pandemic, things could look a lot worse. We stand on the shoulders of those who planned ahead and afforded us these opportunities and we are grateful.

I continue to do a ton of advocacy work on behalf of curling on the federal government level and curling is perceived as a sport leader for Canada in 2020 for many of the decisions we have made. Our members do this at the provincial level, on your behalf.

I and our staff also meet with MA colleagues on a monthly basis on an operations advisory committee. During this crisis, we have also scheduled bi-weekly video calls purely to discuss the ramifications of COVID-19 in curling. Topics range from "how are we going to have national championships" to "how are we going to roll out emergency programming for clubs", which includes guidance in access to funding, marketing support, return to play guidelines, local advocacy for your club and more. In consultation with the Executive Directors of our Member Associations, we're able to deliver on these items thanks to a sound governance structure. Within that structure is trust and that facilitates those conversations. We're seeing a tremendous response thanks to this collective effort.

However, great governance is an evolving process and there is more work to be done. Sport evolves, society changes, the environment shifts and we must always be looking for the best way to organize ourselves to imagine, plan for, and deliver curling for anyone who wants to play. Making our sport safer for athletes and participants, better understanding the needs of the curlers and the impacts of programs across the country, striving for utmost inclusiveness and bringing our sport to new audiences, creating better and better experiences from playground to podium, carefully investing resources around future infrastructure needs, building value and capacity at the local level will require even greater alignment from curler to club to MA to national body. This will involve partnership, trust, responsible data collection and analysis, and an entire system designed around a collective commitment to the best interests of you, our curlers and fans, where and how you like to play and watch your favourite sport.

For example, at Curling Canada, we are committed to being a national leader in the area of Safe Sport. We've introduced concussion education, policies and protocols, advocated for helmet use with vulnerable people, have endorsed and delivered on the responsible coaching movement, have adopted the Universal Code of Conduct for the Maltreatment in Sport in all our policies, and our staff, board have all taken safe sport training and will do this on regular basis. We now need to work together, in our system, to ensure that everyone who is involved with curling, at the local and regional level has access and adopts these critical practices.

Myself and our board chair, Mitch Minken, are absolutely committed to working with our MA partners, our government stakeholders, our marketing and broadcast partners, our World Curling Federation and National Olympic and Paralympic Committees and Own the Podium, to ensure that the priority needs, from local club experiences to the highest podium, are taken care of. All of this while working to deliver as much curling as we can, in a safe and responsible way.

Curling will flourish anew as no facet of curling is being left behind. We will emerge strong and healthy.

As always, be safe and wash your hands. See you at the rink.

-Katherine Henderson